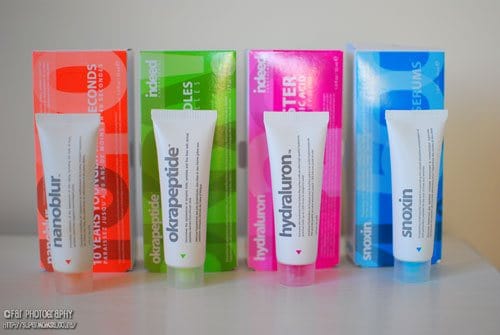 A while back I was invited to attend the launch of  nanoblur™ in South Africa but unfortunately I was sick 🙁 and could not make the launch! I did however receive the products to review, which is awesome because I was really keen to try them, especially the nanoblur™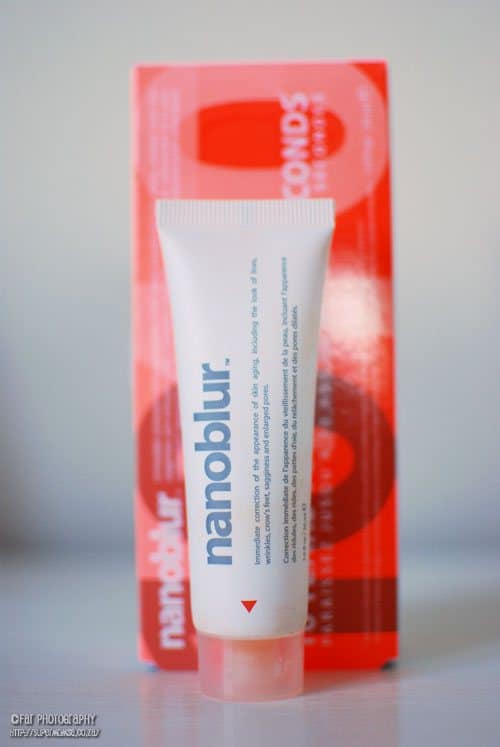 nanoblur™, is the award winning product from Indeed Laboratories™ , it is said to be the ultimate instant skin perfecting cream, which provides high definition ready skin in seconds. In essence it is Photoshop in a tube, transforming your skin, minimising the signs of aging, smoothing and softening the appearance of fine lines, wrinkles, crow's feet, enlarged pores, uneven texture and tone while mattifying the skin.
It "blurs" the lines if you like, which after a certain age can be most beneficial!
"nanoblur™ is by far the most innovative correction cream on the market", says Dr Nowell Solish, Toronto-based cosmetic dermatologist and co-director of the University of Toronto's Dermatologic Surgery. "It delivers real results that are evident on the skin in a matter of seconds."
The instant skin perfecting cream is a phenomenon in the UK, where every 9 seconds* a woman chooses nanoblur™ in the hopes of achieving high definition ready skin.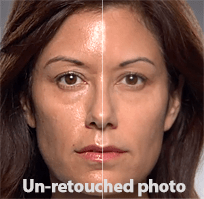 The product was originally developed for on-camera talent to smooth out HD visible skin imperfections previously not detectable with traditional cameras.  Formulated with advanced optical prism technology, nanoblur's™ ground-breaking formula changes the way light is reflected off skin. Once applied, micro-prisms diffuse light in a multitude of directions, creating a "blurring" effect on the skin similar to an air-brushed photo. Photo artists use techniques in digital retouching to make their subjects' skin look perfect.  nanoblur ™ does the same thing, but in real life.
The water-based formula can easily fit into your daily skin care routine and should be applied on top of liquid makeup, or underneath powder make-up. It does dry quite quickly so you need to be quick with your application if you are applying it over foundation. If you have dry skin then you can blend nanoblur™ with your moisturiser. It is also formulated without the use of parabens or sodium lauryl sulphate, which is kinder to your skin.
It is not a primer, which is meant to be applied underneath your foundation and to prepare the skin for better makeup application, it is formulated to smooth out imperfections that makeup cannot.  It is free of colour and thus perfect for both men and women.
I definitely think that this product delivers what it promises but it is probably not something I would use everyday. It is something which I would use if I was attending an event or a function, especially if I knew that I would have to be "photo-ready".
nanoblur™ retails for R299,99 and is available from selected Clicks stores nationwide.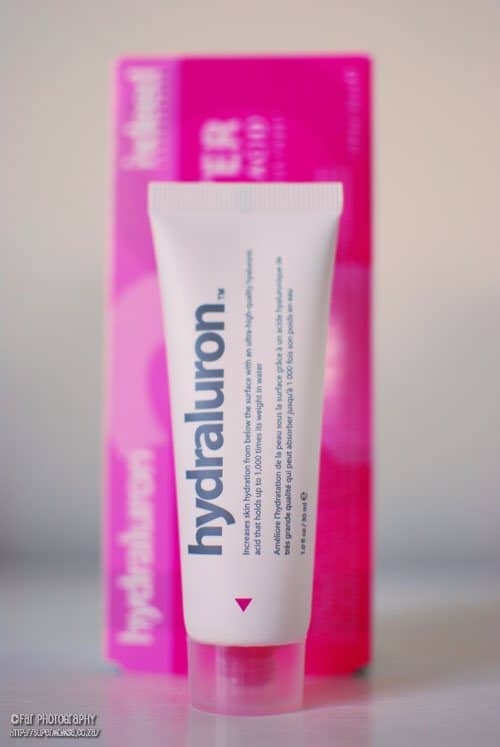 The second product which I am reviewing is the hydraluron™ serum. I did recieve four products to review, including the nanoblur ™ but I have used this one the most. I was really keen to see the effect it had on my skin!
It is a new product on the market also by Indeed Laboratories™, it is a moisture boosting serum, which starts where your moisturiser stops. It contains the world's purest hyaluronic acid, hydraluron™, acts as a hydrator that ultimately rescues your skin. The result is a better hydrated, more radiant, youthful and plumped up skin.
I have found that my skin has been so dry especially in the cold winter weather and this serum has worked wonders!
Most of us know that dehydration can lead to premature ageing, yet despite our best efforts, with constant seasonal and outdoor changes in temperature, we may still find our skin feeling parched and visibly lacking in moisture.
So whar benefits does hydraluron™ have on the skin? With continued use, hydraluron™ increases the skin's ability to retain moisture over time. What's more, hydraluron™ uses the world's first hyaluronic acid that is 100% free from animal-derived raw materials and organic-solvent remnants. Ensuring your skin is being nourished with the purest and kindest ingredients for maximum skin benefits. It also provides below surface hydration, so while not a substitute for topical moisturising creams, with continued use it is shown to reduce the amount of topical moisturisers needed to maintain ideal skin hydration.
The product was inspired by Swiss hydration treatments, whereby injectable hydration treatments used by Swiss clinics, are applied by means of a fine needle, which supplies hundreds of microinjections of hyaluronic acid into the skin. The hydraluron™ serum is a less invasive, much more affordable treatment that can be incorporated into any daily routine.  Along with the purest hyaluronic acid from the Netherlands, hydraluron ™ also contains a bio-engineered strain of marine red algae, a rich source of minerals with a content found to be more nutrient rich than that of plants grown on land. Marine red algae controls and stimulate skin turn over by allowing the hyaluronic acid to enter even deeper into the skin, a method inspired by Switzerland's leading skincare clinics.
What is Hyaluronic Acid? It is an incredible hydration ingredient, which holds up to 1,000 times its weight in water. It is a jelly like substance, which is naturally found in the body, lying in the connective tissue of the body i.e. your joints, cartilage and deeper layers of the skin. It absorbs water like a sponge to give skin fullness and plumpness, qualities we constantly strive for as we age. Hyaluronic acid is found in abundance in young skin. As we age, the body produces less of it, which can lead to dry skin, filled with lines and wrinkles.
As someone with aging skin I have found this serum to be amazing and the results have been visible even after a few applications. To apply you simply smooth a small amount over cleansed skin before applying other creams or moisturisers. I use it morning and evening after I have cleansed my skin. This  is definitely a product which I would buy again and make a part of my daily skin care regime.
hydraluron™ (30ml) will be available from 25 June 2013 from selected Clicks stores nationwide and will retail for R399,99.