I recently attended the Woolworths Homeware Summer 2014 trends presentation, aptly named "The Season of Innovations". With great new products that will not only look great in your home, but are created to be more sustainable, using materials, products and processes, which are more environmentally friendly. I thought I would share of my favourite items from the Woolworths summer range.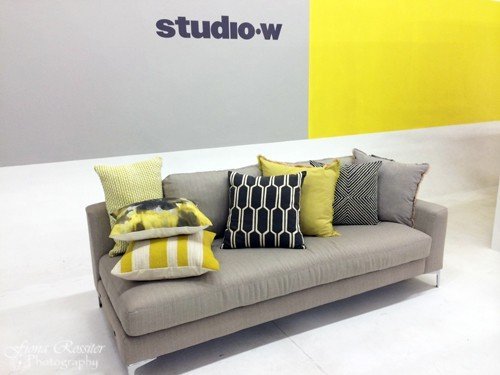 Woolworths have always been one of my favourite homeware stores and they did not disappoint, with their new season offerings.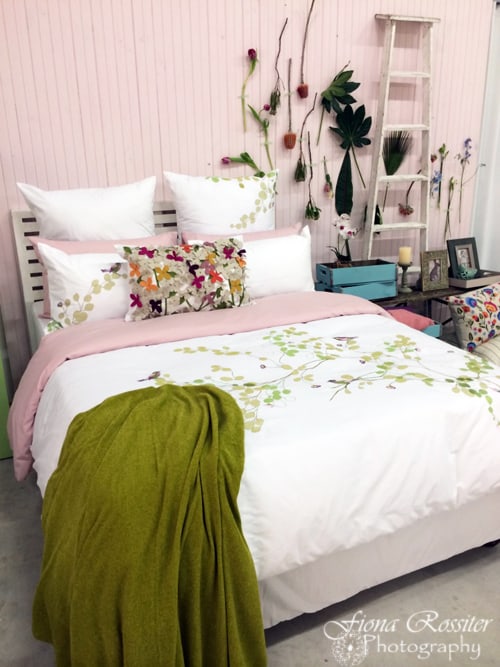 As well as bold colours summer colours, they have created more neutral palettes, as well as more feminine, almost vintage stories.
One of my favourite innovations for summer are bowls and plates made from bamboo fibre. These products are practical for outdoor dining but still have an element of modern elegance.
This eco-friendly fibre comes from a renewable source and is both food safe and dishwasher safe.
Staying with outdoor dining, Woolworths only stock 100% melamine tableware, which has been tested and retested, to ensure it is 100% non-toxic and food-safe.
For the more serious chef their new black pan cooking set, coated with non-stick Lotus Rock ceramic, is stunning and definitely something I will be investing in! This new technology is free of toxic chemicals and is energy saving, durable and easy to clean.
As I have mentioned before, one of the easiest ways to brighten up any room and give it an instant makeover, is by adding scatter cushions! Soft furnishing are a relatively in expensive way to give a room a fresh new look and you can swop them out at any stage if you tire of them.
Woolies scatter cushions are made from natural and sustainable imported yarns or recycled felt.
Woolworths sources glassware from all over the world but are particularly proud of their glassware from NgwenyaGlass, which is located in neighbouring Swaziland. Ngwenya Glass has been supplying Woolworths for a number of years and the range was intially included in their Artisan ranges but this Summer the Ngwenya Glass will become part of the Studio.W range.
We have partnered with Ngwenya glass as not only do they create valuable jobs in our neighbouring Swaziland & produce quality glassware they also have the same sustainability values as us. Their glassware is made out of 100% recycled glass and their furnaces are powered with local recycled oil, in fact wherever possible throughout their factory they are using recycled materials.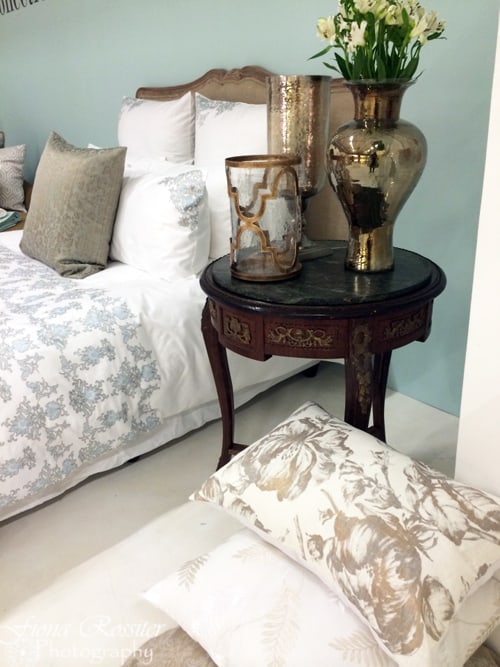 My favourites, as far as linen and bedding goes, is the rather opulent W Collection range. You will find luxurious bed linen, with metallic embelishment and faux fur throws, beautiful glass vases and hurricane lamps – perfect for creating a romantic bedroom setting!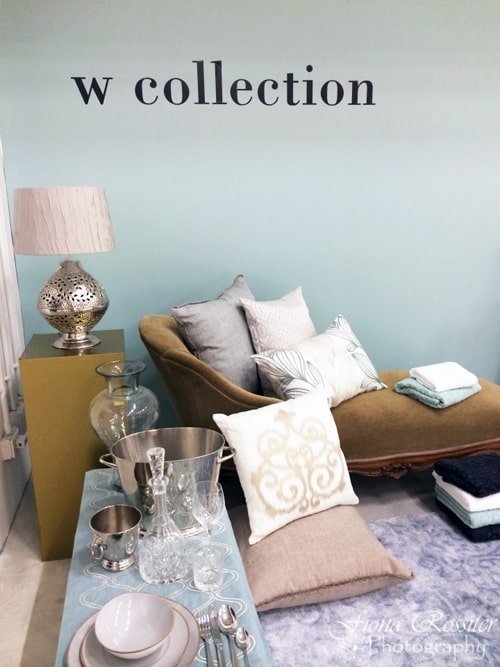 I absolutely love the blue and white palette of the eastern style teapot and mugs below!
There is so much to look forward to for summer, with this amazing homeware collection from Woolworths! You'll find these and other beautiful, innovative homeware at selected Woolworths stores from mid-August 2014.
Images: ©FAR Photography, Woolworths
Disclosure Ranking: 1