You may remember me blogging about the new Dermalogica Let the experts love your skin campaign and my recent visit to Dermalogica on Wembley, where I had my skin professionally mapped. Along with the Dermalogica products recommended for my skin, I received a pack of the new Dermalogica Precleanse Wipes to try out.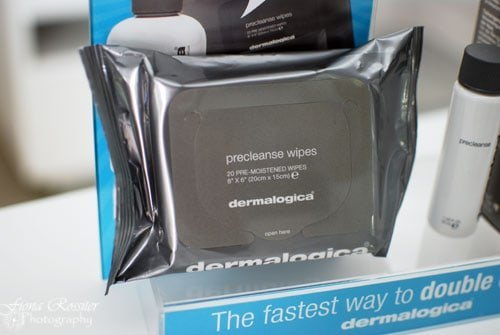 Some of you may already know about the regular Dermalogica PreCleanse, a deep-cleansing oil, which melts away impurities and make-up from skin. Dermalogica believe that, to achieve ultra clean and healthy skin, you need a Double Cleanse regime, which begins with PreCleanse. Double cleansing is particularly beneficial if you wear a lot of make up.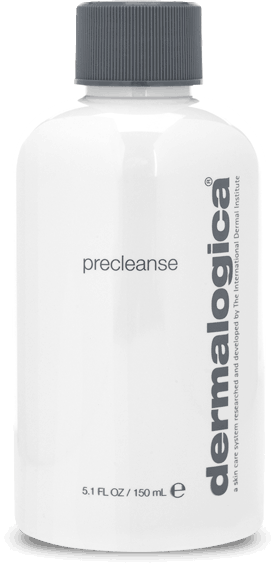 Dermalogica PreCleanse gets rid of excess sebum (oil), sunscreen, waterproof make-up, environmental pollutants and residual products that build-up on skin throughout the day.To help provide on-the-go cleansing, Dermalogica have developed their handy PreCleanse wipes, which do the same job as the regular PreCleanse, just with added convenience.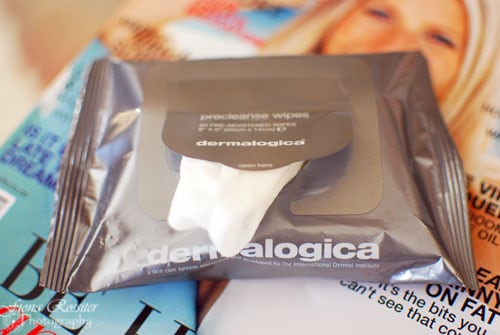 The PreCleanse wipes are ideal for beauties who need to freshen up during the day and perfect for popping in your travel bag. I wish I had these on my trip to Thailand last year, there is nothing worse than the feeling of grimy airplane skin, after an over night flight!
The wipes are formulated with skin-softening Aloe and Apricot oils, conditioning Rice Bran and Vitamin E. They are gentle enough to be used around the eye area and even remove waterproof mascara. The PreCleanse wipes contain no artificial fragrances, colours or parabens.
I must admit there are evenings when I feel far too lazy to do a regular double cleanse and have been reaching for the PreCleanse wipes instead! They really do leave your skin feeling clean but not over-cleansed and dry. The PreCleanse Wipes are a definite Beauty Favourite for me and will most certainly be something I will be repurchasing!
Beauty Tip: Use tepid water for cleansing the face. Hot water can dry the skin and cause damage to it. Cold water does not effectively dissolve away dirt and grime.
To find out more about these and other products please visit the Dermalogica SA Website.