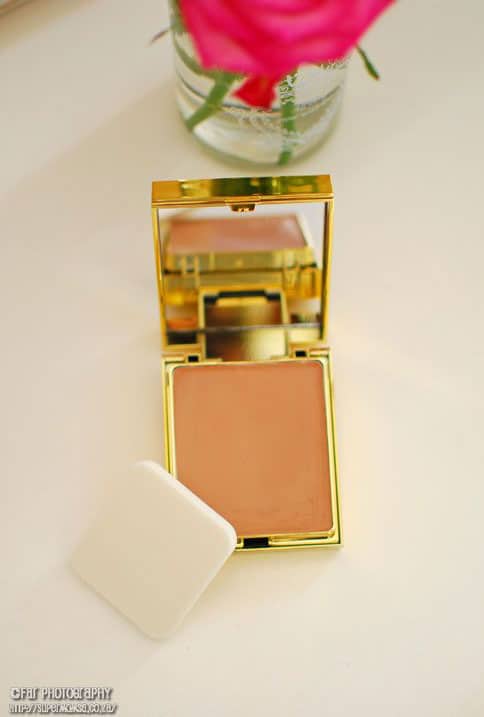 My most recent beauty review for the Beauty Bulletin, is of the Elizabeth Arden Flawless Finish Sponge-On Makeup. You may recall my review of the Elizabeth Arden Beautiful Colour Radiance Blush, which was the first Elizabeth Arden product that I had used. I have been most impressed with the blush and was really excited to try this foundation.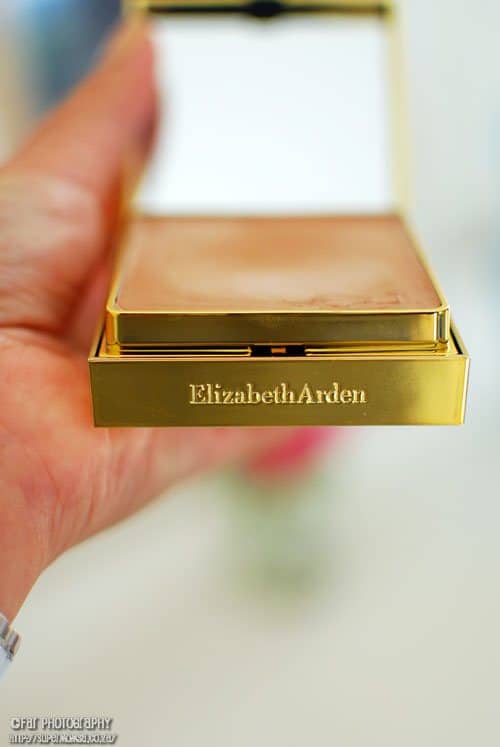 I am quite fussy when it comes to choosing a foundation for myself, not only is my skin quite oily in parts but I also have pigmentaion. A foundation has to fulfill a fair amount of requirements for me – it has to give good coverage with out being too thick and pasty and while I like it to be moisturising, it cannot be overly so and make me look like an oil-slick.
I have tried quite a few mineral foundations, with not much success and liquid foundations can be a bit light on the coverage front, which is why I really like a compact foundation. Not only are they neat, easy to store and carry in your makeup bag but I find the application is much more even.
The Elizabeth Arden Flawless Finish Sponge-On Makeup, which I have been using is the perfect mix of moisturising and great coverage. The colour that I have tried is Cognac, no.56. I was a bit worried at first that the colour was a bit dark for my skin but I have been happy with the colour and the overall appearance of my skin after application. The end result definitely lives up to the promise of a flawless finish 🙂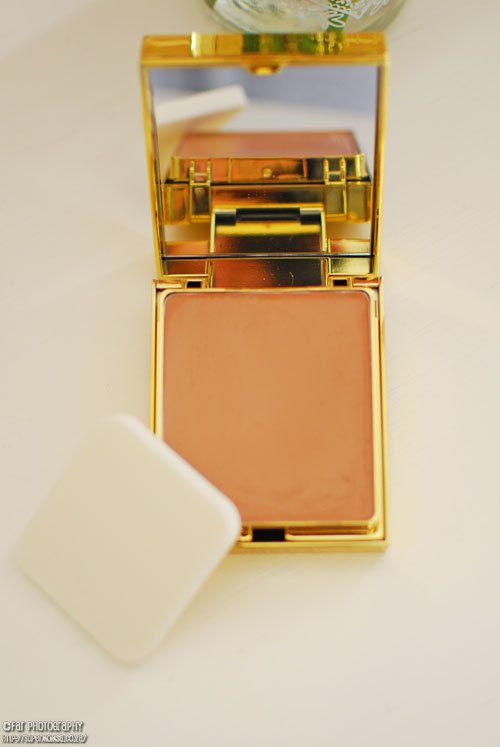 The makeup comes in a neat gold compact, with a sponge applicator and a handy compartment to store it. Perfect for makeup touch-ups on the run!
Makeup application is very much personal preference. Some people prefer to apply foundation with a sponge for applicator but you can also use a foundation brush or your finger tips, to apply it to your skin. I have used the sponge applicator with this makeup, as well as my finger tips to apply it and would recommend either of these, over brush application. The main thing is to ensure that your hands are clean and that you either wash or replace the sponge regularly, to avoid a build up of bacteria!
My general routine is to apply serum, moisturiser and a bit of concealer or primer. I usually wait for approximately 10 minutes before I apply my foundation and the rest of my makeup. I have also made a video review for you so that you can see the makeup application in the "flesh" – I hope you enjoy it and would love you to subscribe to my YouTube Channel, so that you do not miss out on future reviews and tutorials!
[youtube]http://www.youtube.com/watch?v=roTq4RJGS08&feature=share&list=UUW-Ptg2fpKFHowi0_J6Po_w[/youtube]
This product is available from all major retail outlets with beauty counters, as well as certain pharmacies and Edgars Red Square Stores.