My hubby and I were recently invited to enjoy The Clubhouse Winter Menu, we have never eaten at The Clubhouse before, so I was really keen to give it a try! I picked a Friday evening when we were in fact "childless", so it ended up being an impromptu date night!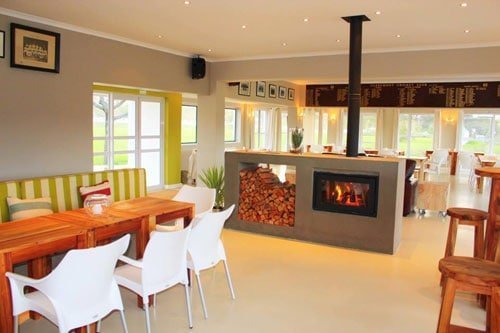 The Clubhouse is situated at the Claremont Cricket Club in Constantia, with views of the stunning Constantia Valley and Table Mountain. They are open for lunch and dinner Tuesday-Saturday 12:00-23:00 and Sunday 12:00-18:00. The restaurant prides themselves on being family-friendly, in fact children under 12 eat for free on Tuesdays, Wednesdays and Thursdays from 4-7 pm!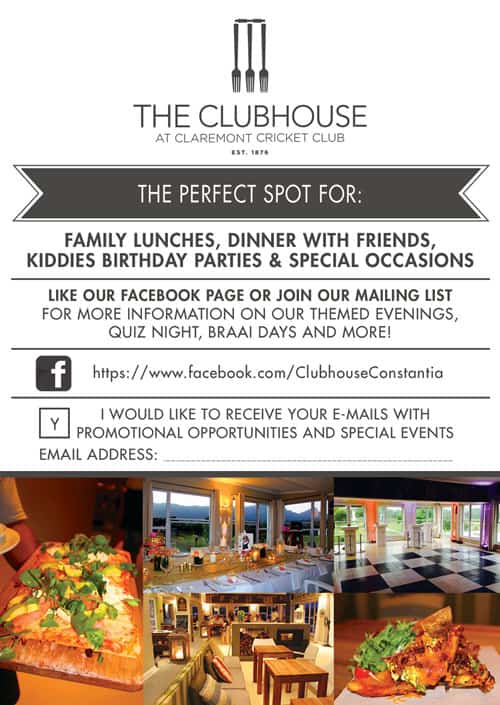 The Cluhouse interior is light and bright, with casual relaxed decor, which makes it the perfect place to unwind and have a chilled dinner. The fireplace is the perfect place to warm up and get cozy, so remember to request a table close by. This is especially perfect during these cold winter months!
After perusing the rather extensive menu, we decided to start off with Smoked Paprika Prawns and Salt and Pepper Baby Calamari with a Paprika and Lemon Mayo – my favourite was definitely the Salt and pepper baby calamari. I did not dislike the prawns but felt they were a bit overpowered by the tomato based sauce. 
It was a rather cold winters evening, so I simply had to try the Slow roasted lamb shank in a red wine sauce with carrots, celery and garlic! It was rather delicious but be warned it it is a huge meal!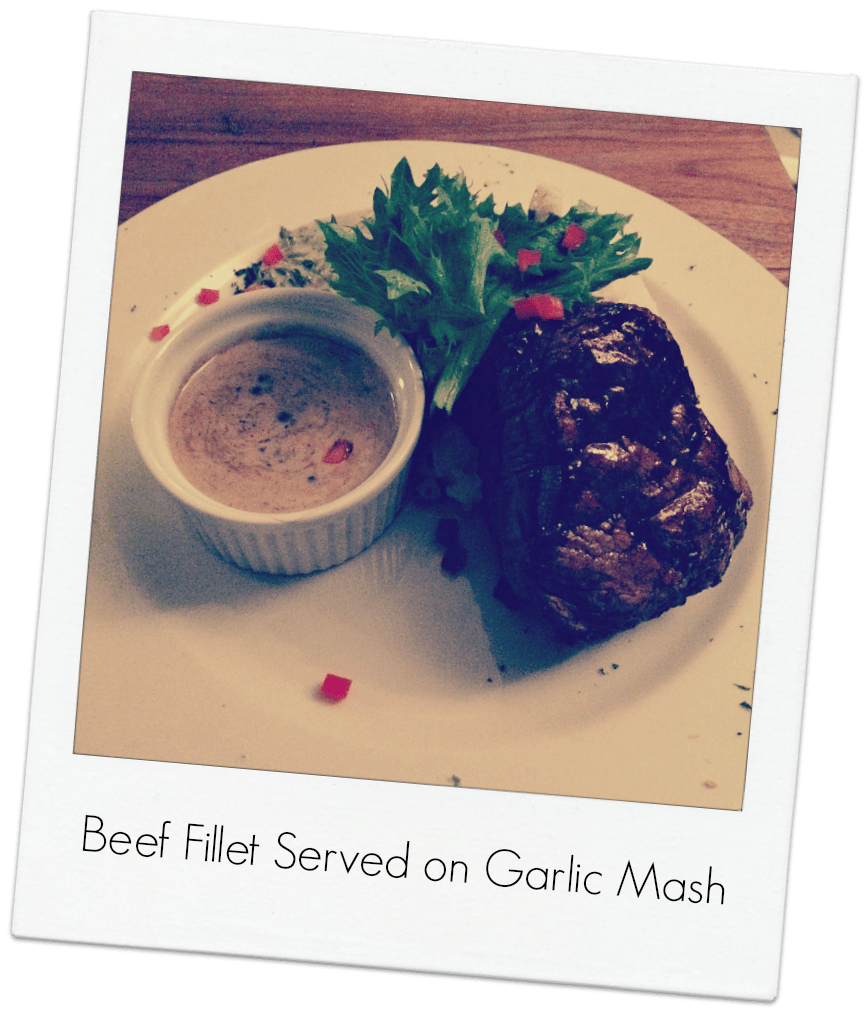 My hubby had the Beef Fillet served on garlic mash, with a side of sauteed spinach and a pepper sauce. The fillet was equally delicious and in my hubby's words "the best steak I have had in a long time!"
We were both quite stuffed after the meal but could not resist the rather decadent sounding Sticky Toffee Pudding with dates and pecan nuts, served with clotted cream, which just happens to be one of my favourite winter deserts!
No evening meal would be complete with out a coffee and The Clubhouse did not disappoint – their double espresso was wonderfully strong and aromatic!
We really enjoyed our meal at the Clubhouse the food and service were both great! They also have extensive wine list and a separate kids menu. The main menu caters for the not so hungry, with light meals and salads on offer, as well as pizza's and a great selections of starters and main's. I found the menu well priced, with pizza's ranging from R65 to a Fillet steak at R130.
I would recommend The Clubhouse, especially for family dining and I know we will definitely be heading back with our girls – I am really keen to try their delicious looking pizza's!
Rating:[usr=4 img="03.png"]
Location: Constantia Sports Complex, Constantia Main Road, Constantia, Cape Town, 7800. Contact Tel: 021 – 794 6314
Disclosure Ranking:2