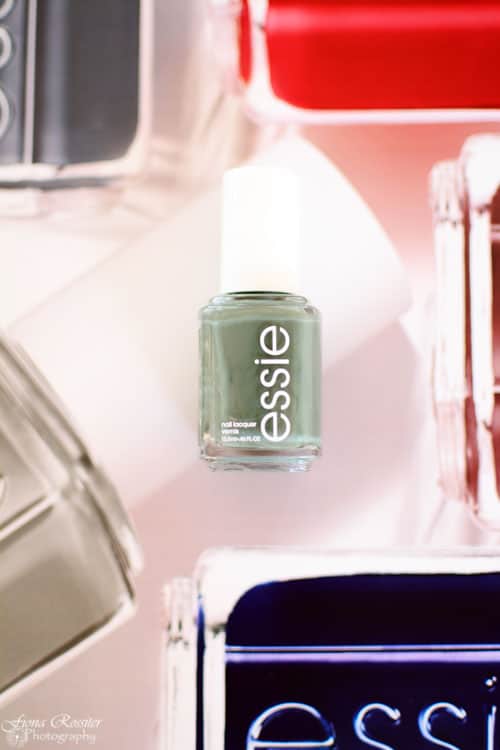 Today's Mani-Monday features Essie Fall in Line, from the Essie Fall Collection. I have also featured Partner in Crime and Dress to Kilt, which are from the same collection.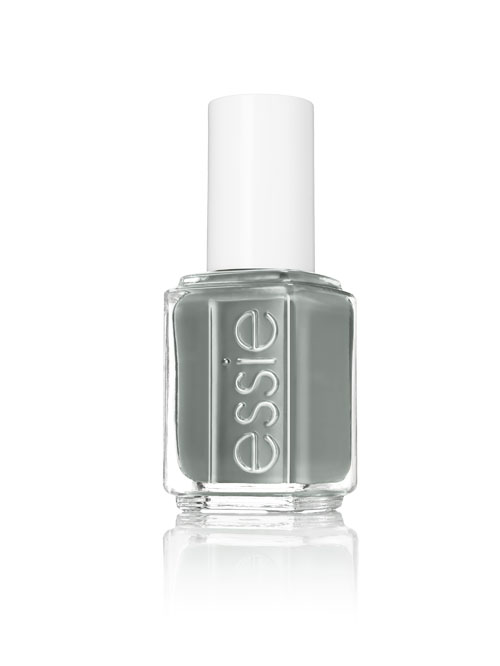 Essie Fall in Line
First Impressions ~
Essie Fall in Line is a creamy jade green shade – almost a military green. It is not a colour I would usually wear, as I prefer brighter greens like Trophy Wife. I like trying different colours so I thought I would give it a bash!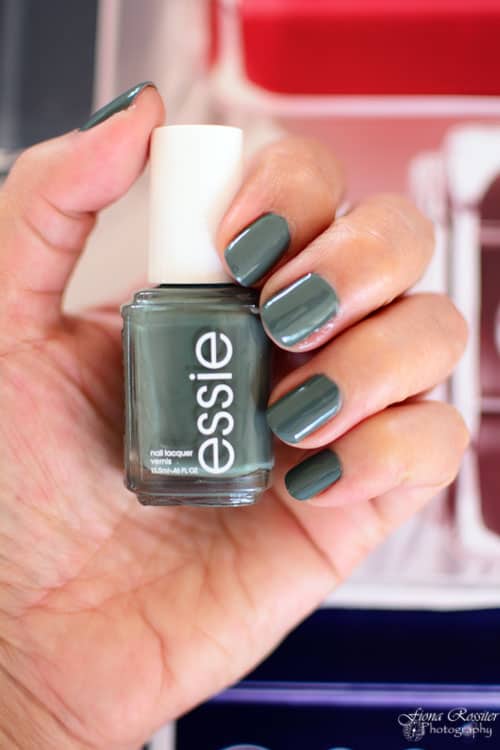 Application ~
I find most of the Essie creme polishes are thicker in consistency, which can be a bit more difficult to apply. Essie Fall in Line is thick but I still found it easy to apply. I used two coats of polish and the Essie top coat Good to Go but you could easily get away with one coat.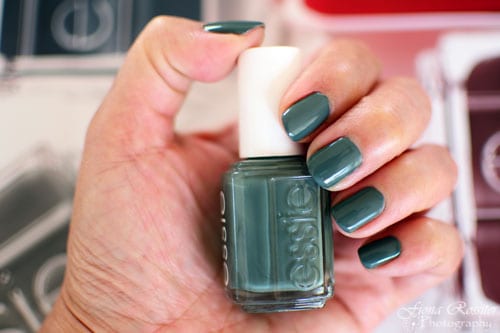 My Verdict ~
Although initially skeptical I really like the colour. It has a deeper finish than I expected and a lovely glossy shine, even without the top coat. Essie Fall in Line definitely gets a thumbs up from me. It ticks all the boxes – applies well, lovely glossy finish and a great colour. You are likely to see it on my nails often during Autumn and Winter.
Feedback ~
What are your thoughts about this colour – yay or nay? Please leave a comment below with your feedback. Thanks 🙂
The Essie Fall Collection is available at selected Dis-Chem, Clicks and Foschini Stores, as well as selected Beauty Salons. RRP 125.
Follow Essie on Facebook to keep up to date with new collections and product launches.