My Style
I am really excited to introduce a new series on Inspired Living, called "My Style"! Those who know me well, know how much I love Fashion! I believe everyone has there own unique Style and thought it would be a great idea to celebrate it!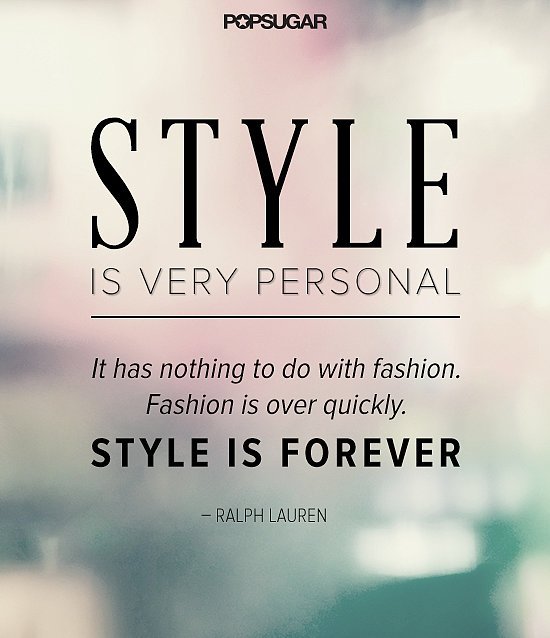 My Style is an interview series, which will explore the Style and Fashion sense of, Fashion Forward, South African women.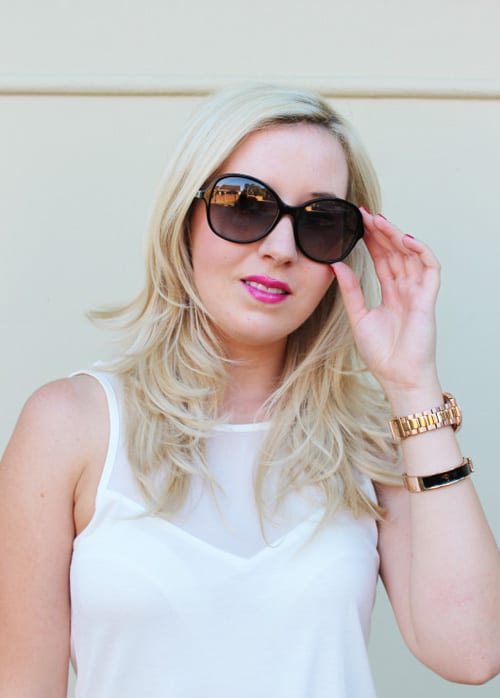 Hi I am Abby Buchanan and I run One Stiletto At A Time which is a fashion and beauty blog. I am also a health advisor and manager as well as a final year Bcom Retail Management student. I'm from the gorgeous city of Cape Town but am currently working out in the winelands which is fantastic as I am a bit of a wine aficionado too.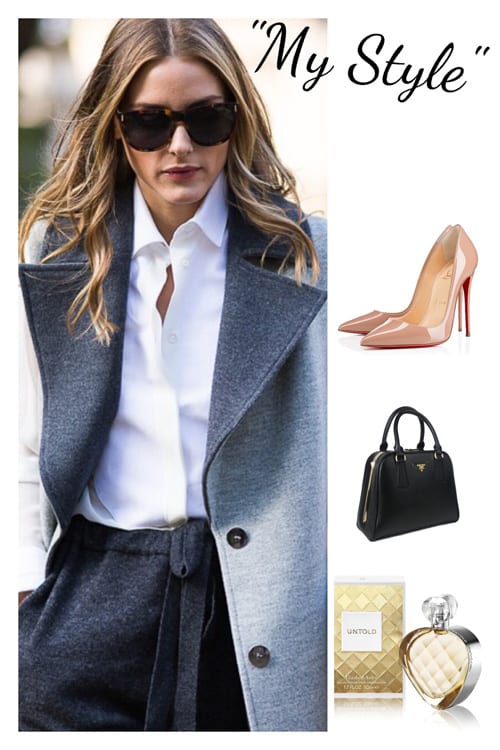 How important is Style & Looking Good, to you?
I love to be pampered and my beauty cabinets are overflowing (perk of being a beauty blogger) so I would say fairly important. Looking good and presentable can elevate one in many situations so it does matter, and style is your own unique way of putting garments together so it is essentially an extension of your personality. You can tell a lot from a person's style so what image you want to present is important.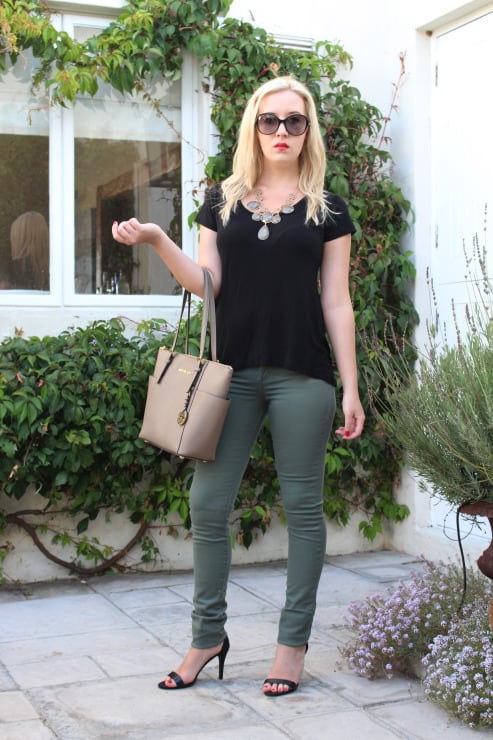 Please describe your own personal Fashion Style?
My style is mostly classic as I love well-fitted items. As a petite woman clothing that is too baggy or busy just doesn't suit my frame. I also lean towards a very neutral palette but thanks to blogging I have also been able to be more adventurous and often will try a trend and see if it works or doesn't with my style.
Where do you draw your most of your Fashion & Style inspiration from?
Blogs and Instagram, I will spend hours screen-grabbing inspiring looks and have a massive folder on my mac with all the looks and trends that appeal to me at the moment. From there I see what works from my own closet and then purchase key pieces to update my look. A few years back I used to be a bit of a mindless consumer but now I like to look at ways to re-use and re-style my most loved pieces.
Who is your ultimate Fashion or Style icon and why?
Olivia Palermo. Her style is so effortless and always looks classy even when she is playing around with new trends. I wish I could emulate her style but then I would need her wardrobe and she is a New York socialite so hardly in my budget!
Do you have a current Fashion or Style crush and what do they have sets them apart from the rest of the Fashion World?
I am very into clean aesthetics currently and like and follow many Australian bloggers since they are very into this at the moment too but there isn't one particular style crush. I try not fixate on one persons style.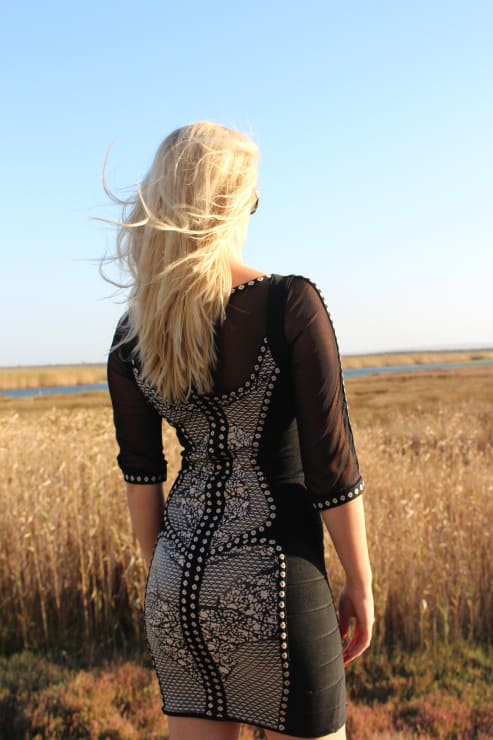 Where do you shop for most of your Fashion items and do you have a favourite local Fashion Brand or Designer?
It varies, I like to source items rather than just go to one store all the time. If I am say looking for white ripped skinny jeans then I'll browse everywhere from Mr P to Topshop until I find the right fit. As for a local designer…it would Errol Arendz. He knows how to make well-fitted piece that are full-on sexy. Ryan Keys is another designer which I have spotted quite a few pieces in his latest collection which are breath-taking.
Do you follow international Fashion trends? What are your favourite Style & Colour trends this season?
As a blogger in the Southern Hemisphere it is easy to follow international fashion trends as most up North they are already ahead of us. I love when South African bloggers filter those trends into or current season and climate for a truly unique take on say (fall). With regards to trends… I'm still not quite sold on the current 70s trend, while I do see the appeal of fringe (thank goodness studs are on their way out, they've been in for far too many seasons), I can't see myself swapping out my skinnies for bootlegs just yet. I do like that we are seeing more demure necklines with lots of leg, we all know how important balance is, with plenty of baby doll dresses seen on the runways.

What do you consider to be the 5 Most Important Fashion staples in a woman's wardrobe?
A White shirt, black leather jacket, fitted piped black pants, a good pair of jeans and nude heels.
If you could own an item or items from a designer Fashion label what would it be?
Prada classic black handbag or a Burberry trench coat.
What is the most expensive Fashion related purchase you have ever made?
It is currently on pre-order…. A pair of Louboutin So Kate heels in the new Louboutin nude range which I'll only be able to have in my hands later this year when I head over to the UK but yes that is the most money I have ever parted with for one fashion-related purchase.
Do you have a signature scent/fragrance you cannot live without?
This would have to be the original Elizabeth Arden Untold fragrance. I don't wear this scent every day, I like to mix it up according to my mood though. I have a weird superstition when it comes to perfume… since I was little the quote from Coco Chanel "a woman without perfume has no future" which I took a bit too literally to mean "if you don't wear perfume then you may die today" since then I cannot leave the house without a spritz of fragrance!
How important do you think Hair & Makeup is to your overall look?
It is all about looking neat and well put together. If you look good then you feel good, therefore hair and makeup are vital but there is no need to go full glam every day! Clean and groomed is all that is needed, although when I have my hair done really nicely then I always feel a massive boost in confidence.
What is your most important, never leave home without it makeup item/s?
That would have to be the Estee Lauder Little Black Primer, although it is a primer it works just as well as a mascara on its own. It lengthens ones lashes and gives one a more groomed look. I need some form of lash otherwise I look ill!
Thank you Abby for being our first feature on My Style!
If Fashion is your thing and you would like to be featured on My Style, then please email Fiona or leave a comment below.