~TASTE OF CAPE TOWN A CARNIVAL OF POP-UPS, BREWS, CULINARY HEIRLOOMS AND REBEL CHEFS~
I am super excited about attending the Taste of Cape Town next month so I thought I would let you know what to expect from this gastronomic event.
The Pick n Pay Taste of Cape Town is held in association with Orbit Sugarfree Chewing Gum and is heralded as the region's most celebrated carnival of the senses will run from 11 to 14 April 2013, at the Green Point Cricket Club.
What Can You Expect at the Event?
XO, sea cucumber, sea truffle, kimchi, miso and tom yum butter.  Snotvis, tataki and a lucky star pie: the exotic and the indigenous, the trendy and the traditional will all be popping up at Pick n Pay Taste of Cape Town, along with rock star chefs and their dedicated followers, micro brewers and chocolatiers.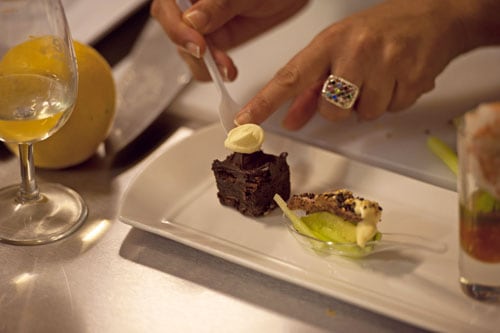 This year festival goers will also have a modern guide, the new Taste app for smart phones, so they can traipse between flavour hot spots dotted around the foodie playground without missing a beat.
"Part of the collection of Taste Festivals taking place in 18 world cities, the Cape leg of the international celebrations will once again enthral food lovers, flavour hunters and the city's social set with its unique format of part-party, part trend-spotting, part gourmet-shopping and full-on feasting," says Justine Drake, festival-organiser.
Drake also foresees that the pop-up restaurant concept added to the festival last year will have foodies in awe. "It brings with it a very adventurous way to enjoy the diversity of tastes Cape Town is known for." Taste-hunters can try dishes as diverse as champagne poached oysters and seafood bredies, a dish named 'Message in a Bottle' and miso glazed short rib with fresh kimchi. The pop-up dining experience brings rebel with a food cause Bruce Robertson of The Boathouse, Luke Dale-Roberts of The Test Kitchen/The Pot Luck Club, La Colombe with Scot Kirton and Tanja Kruger of Makaron Restaurant at Majeka house.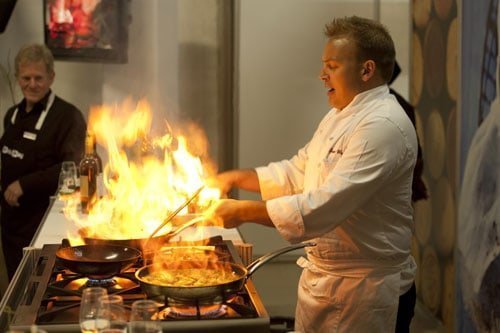 In addition to the pop-ups, the eleven restaurants chosen to represent the spectrum of tastes of the Mother City dish up their signature creations in started sized bites. The Restaurants include: Henrico Grobbelaar of The Twelve Apostle's Azure Restaurant, Natasha Wray of 96 Winery Road. De Grendel Restaurant debuts at the festival with Ian Bergh, Shaun Schoeman of Fyndraai Restaurant on Solms-Delta, Signal Restaurant at Cape Grace with Malika Van Reenen,  Sanel Esterhuyse from Savour at 15 on Orange, Jewel of India's Dayanand Shankar Poojary , Beefcakes Burger Bar, represented by Wonderful Ndhlovu, Il Leone Mastrantonio and Daniel Toledo Dash Restaurant and Bar at the Queen Victoria Hotel  with Craig Paterson and Stefan Marais of The Brasserie.
A brand new initiative at the festival – Taste Craft Beer Project – will showcase more than 18 of the country's best quality craft beer on tap. This collection of micro-breweries will be on hand to quench the thirst for craft beer, with each brew paired with dishes featured at the festival.
"With so much to enjoy, guests simply can't let go, returning several times over the four days to savour it all," says Drake.