Garnier Born to be Blonde
Hello lovelies! You may remember me mentioning a trip I took up to Jozi recently, for the Garnier Nutrisse Pearly Blonde launch or seen a few the pics I posted on social media. Today I am sharing my transformation to 50's retro icon, with you – you can see my finished look below. I will take you behind the scenes on the day and there is also chance to win something, so read on!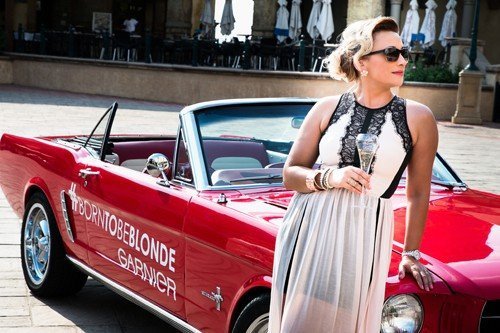 I arrived in Jozi, after a very early start, accompanied by three beauty and fashion bloggers – Abby from One Stilletto At A Time, Carlinn from Superfical Girls and Eloise from Eloise Dreyer Beauty. We had a quick breakfast and were then driven, in our retro rides for the day, to the stunning Veaudry Hair Salon. At the salon we were given a presentation on the new Garnier Pearly Blonde range and a bit of history behind being "blonde". After the formalities our Garnier Born to be Blonde adventure truly began.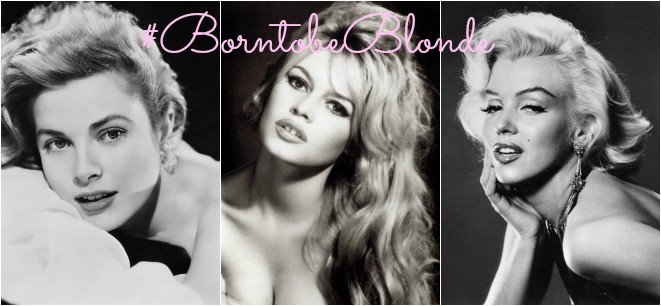 We each had an indepth consultation with our stylist, we discussed our colour choice, as well our vision for our retro 50's alter ego!
I must admit I was a bit nervous at first when we were chatting about what colour to choose. I was not really keen on going very light blonde! Don't get me wrong, I love being blonde and I have probably had every blonde hair colour under the sun, including strawberry, which was not a plan! I have however been trying to grow out the very light ash, which I had done a while back. This has resulted in a more ombre look which I love. So when Leandi, my stylist, decided on keeping my more ombre look and adding a few highlights and a darker blonde colour, to accentuate my natural blonde, I was over the moon!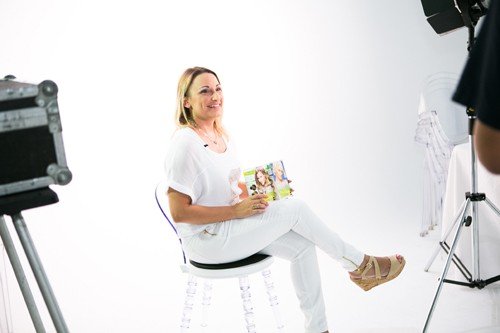 So the process transformation began…
After hair and makeup we were dressed and styled to best reflect our retro 50's Garnier Born to be Blonde persona. Once the full transformation was complete we were whisked off to Montecasino for our "retro 50's" photoshoot.
My ride for the day was the most amazing red Mustang!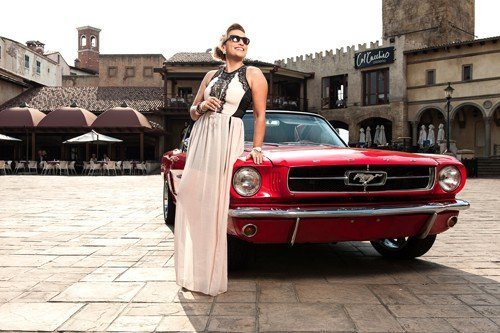 As well as our photoshoot and individual video diaries, Expresso were also on location for the day to capture our Born to be Blonde experience – you can pop over to watch the clip here.
What an awesome way to spend the day! I must admit though, being a model is lots of hard work, especially in 34º weather but it was worth all the hard work. We had such fun on our Garnier Born to be Blonde journey – proving that maybe, just maybe blondes do have more fun 😉
I could not, not share this amazing Born to be Blonde experience with you! What better way to do it, than a giveaway! Two lucky readers can win an awesome Garnier Hamper, complete with 4 boxes of Garnier Nutrisse Crème Pearly Blondes, as well as a Nutrisse Mini Hair Straightener! So follow the simple steps below and get your entry in!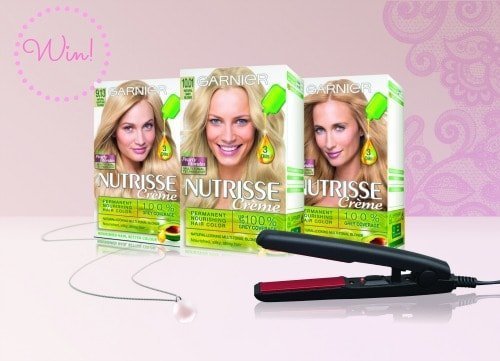 To enter use the Rafflecopter form below and do the following:
Leave a comment below the post telling me who your favourite blonde icon is.
Like Garnier and Inspired Living SA on Facebook.
For an extra entry Tweet about the giveaway: Are you #BorntobeBlonde? @GarnierSA and @Inspired_lifeSA think you are! Enter & win! http://goo.gl/7npA1E
*Terms & Conditions:
Entries are open from 11th February 2015 until the 20th February 2015 the winner will be announced on the 23rd February 2015!
You must complete all the steps as stipulated above: Leave a Comment, Like and/or Share on Facebook and/0r Tweet about the competition.
To ensure that your entry is processed correctly (please use a valid email address). Your details will only be used to validate your entry and inform you, if you are selected as a winner.
Prizes may not be exchanged for cash.
This competition is only open to South African residents and to readers who have not won a competition on Inspired Living SA in the past months.
The prize includes: 4 boxes of Garnier Nutrisse Crème Pearly Blondes, as well as a Nutrisse Mini Hair Straightener
By "Liking" you enter and agree that this promotion is in no way associated with, administered by, or endorsed by Facebook; and acknowledge a complete release of Facebook by your participation.