Spasie Underground Restaurant
If you love eating out but are in need of something a bit different, then Spasie Underground Restaurant is definitely the place for you! When I first saw mention of Spasie Underground Restaurant on Twitter, I was most intrigued. Which would make it was no surprise, when the invitation to dine there popped up in my inbox – I jumped at the chance.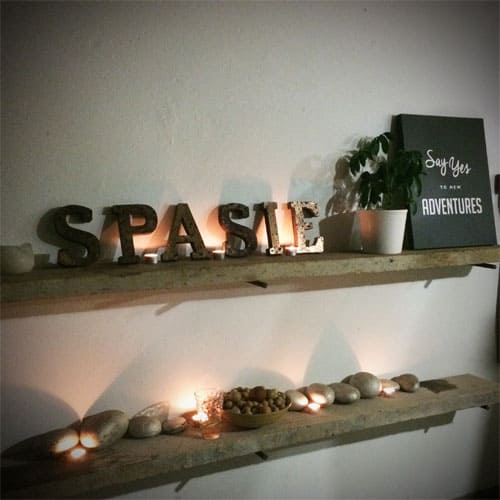 Spasie Underground Restaurant is certainly not your run of the mill eatery! Nestled amongst the eclectic mix of bulidings in Bo-Kaap, once the HQ of Haas Coffee, Spasie is both unexpected, as well as charming, which makes the concept even more successful.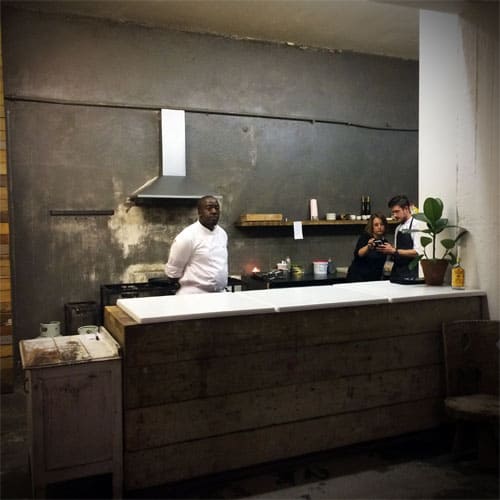 A dining experience rather than just a meal out, Spasie Underground Restaurant is the concept of Greg Zeleny, who you may know as the founder of Secret Eats. At Spasie, guests gather at a long chefs table for a more intimate evening of dining, enjoying great company, amazing food and wine.
Each week a guest chef is invited to Spasie Underground Restaurant, to create a custom 4 or 5 course menu, complete with wine pairings. Chefs are given complete creative control, giving them the opportunity to move away from their daily routine and create something truly magical and different in the Spasie kitchen!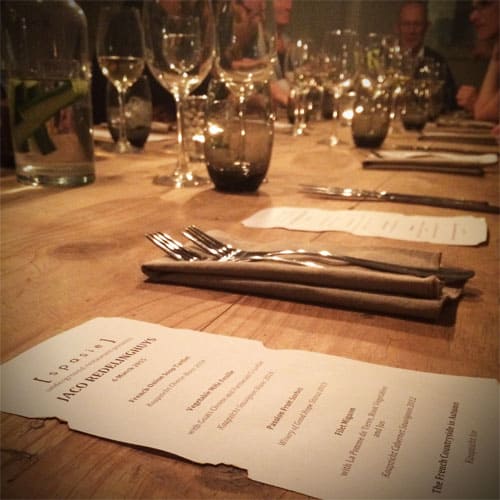 Spasie is open Wednesday, Thursday and Friday for dinner and soon to be open for Sunday brunch. The "chefs table" menu is on offer on Thursday and Friday evenings, with Wednesday themed as a "speakeasy" evening, also known as #PWW or Pocket Watch Wednesdays.
Our menu was prepared by Chef, Jaco Redelinghuys from Yoco Eatery in Durbanville Cape Town. Chef Jaco is all about bringing fine eating to everyday life, he is passionate about food and fresh produce.
The art is in the eating. ~ Jaco Redelinghuys
The wines paired with our menu, for the evening, were all from Kaapzicht Wines in Stellenbosch. We started our evening with a French Onion Soup Tarlet, paired with the Kaapzicht Chenin Blanc .
Next on the menu was a beautifully presented Vegetable Mille Feuille. The vegetables were wonderfully al dente, lightly charred, with a slight smokey flavour. The mille feuille was served with creamy Goats Cheese and a delicious Parmesan Crumb, for added texture. The dish was paired with a marvelously crisp Kaapzicht Sauvignon Blanc.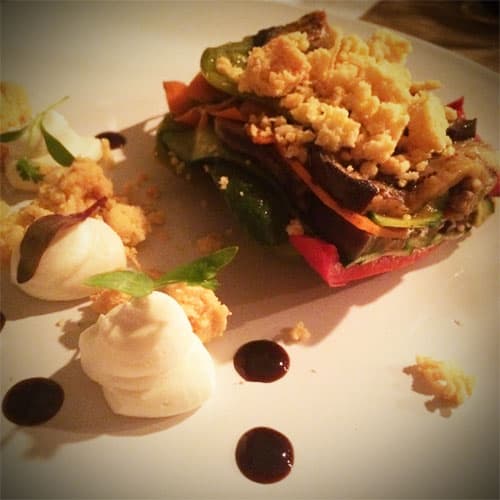 As a palette cleanser Jaco served a Passion Fruit Sorbet, made from home-grown passion fruit – it was amazingly zingy.
For mains we enjoyed a perfectly cooked Fillet Mignon, served with La Pomme de Terre, Root Vegetable Puree and Green Beans. The fillet was paired with the Kaapzicht Cabernet Sauvignon, which complimented the dish beautifully!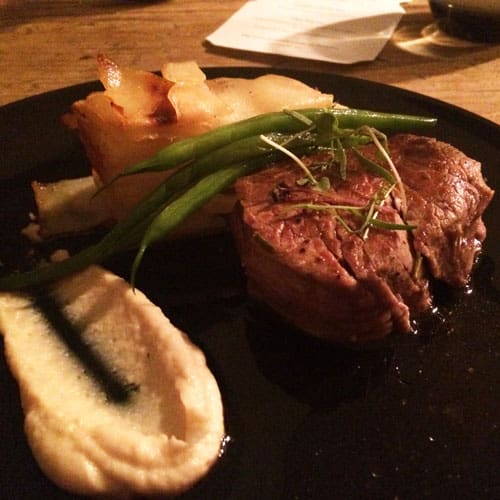 For desert Jaco served the masterfully crafted and aptly named French Countryside in Autumn. When the dish first arrived, we were all in awe of the creative genius behind such an artfully presented creation – it really looked too beautiful to eat! The mushroom, made from meringue, was set on a bed of "chocolate" soil, edible leaves and stones, with berries dotted about to cut through the sweetness.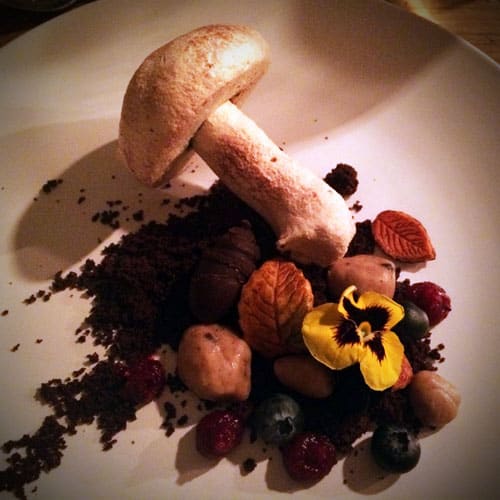 What a delicious meal and fabulous evening at Spasie, it is definitely something we will do again soon. Thank you to the great staff and the remarkably talented chef Jaco, from Yoco Eatery.
Booking for these exclusive evenings is essential and cost from R650/person, which includes your complete food and wine experience. To see the list of upcoming chefs and make a booking visit the Spasie Underground Restaurant website or call them on 021 422 1492.
Image Source: Jaco Redelinghuys – ST Photography
Disclosure Ranking: 4