We've all done it. We go on a road trip, take loads of great photos and then never post them anywhere. They're simply memories lying in a random folder on your PC collecting digital dust.
I was recently inspired after reading an African safari blog interview with Heinrich van den Berg, to never let this happen again. Heinrich is an award-winning photographer who fell in love with Africa and photography, and realised that through his photography he was able to get others to appreciate the places he'd photographed. A brilliant contribution to conservation efforts! This got me thinking… if Heinrich can do it, so can everyone else.
When we're able to trigger appreciation within someone, that person automatically shows a new-found respect to the subject of appreciation. See where I'm going with this? If we can get others to fall in love with the places we go and things we see, then their new-found respect for these things could create massive change in the status of conservation of everything from natural areas to cultural groups.
The great thing about this is that you don't even have to be a professional photographer nowadays to take a stunning photo – often the things we see, do all the hard work.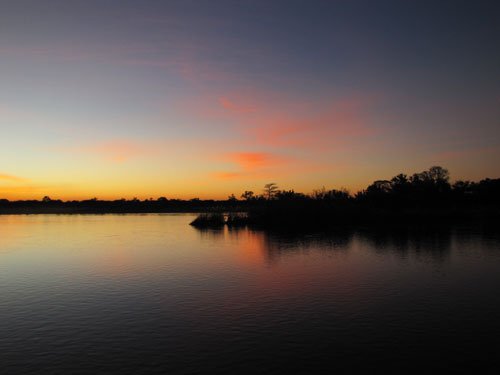 Above: Divundu – Namibia. That's not Photoshop – that's all Africa.
In the interview with Van den Berg he said, "I want to show the beauty that is out there. Then if people are aware of this beauty, they may think twice before destroying it." The message? Be part of the solution. Share your photographs and experiences wherever you can – you never know who you may be inspiring to appreciate something new.