I recently received a bottle of the Tresemme Heat Defence Spray to review. This is actually a product I already use and love, which makes it a great one to share with you! I am not really sure why I have not shared it before now.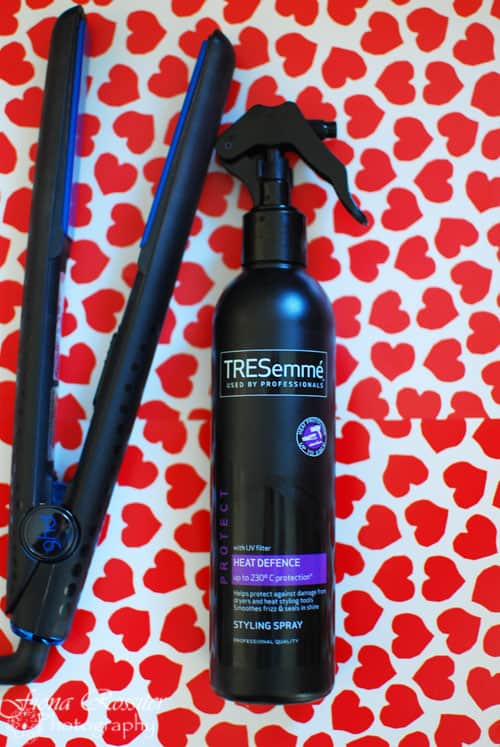 If like me, you heat style your hair often, then I hope you are using a product to protect your hair against damage caused by using a hairdryer, flat-iron or curling tongs! The best solution, naturally, would be to stop heat styling your hair but we all know that is not going to happen! 😉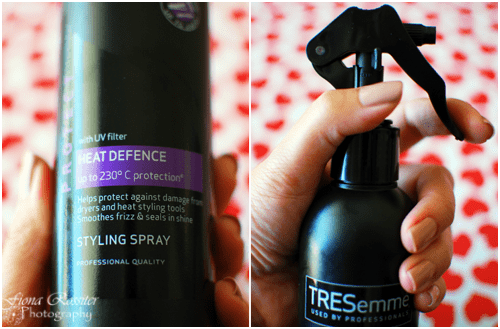 The Tresemme Heat Defence Spray comes in a plastic bottle with a handy pump, spray nozzle. To use simply release the lock on the spray mechanism and spray liberally on damp hair before blow-drying or on dry hair, before curling or using a flat-iron.
This product is recommended for all hair types but it is particularly effective on fine hair, like mine, which tends to be "fly-away". It smooths down your hair, preventing it from frizzing and leaves it looking shiny and soft.
The Tresemme Heat Defence spray protects your hair up to 230°C and the moisture-locking vitamin complex helps prevent hair becoming brittle and dull; with continued use it can prevent up to 82% less breakage.
I have used quite a few other brands of heat protection spray but I always seem to come back to the Tresemme one, mostly because I find it as, if not more effective than many of the other brands on the market but at half the price. I also prefer the type of spray nozzle on this product. You get better and more even coverage when spraying onto your hair, as opposed to a great deal of the other sprays, which have an aerosol type nozzle. This spray does not leave your hair feeling sticky or weighed down and is definitely a firm favourite of mine!
As well as the regular 300ml the Tresemme Heat Defence Spray, also comes in a smaller, 100ml, bottle which is the perfect travel size. Recommended Retail Price R79.99 for 300ml Clicks Stores. 
Rating: [usr=4]
For more details on this and other hair care products visit the Tresemme SA Website.