Knowing how to make Homemade Tomato Sauce, is a great basic recipe to have in your cooking repertoire! You can use it as a base for so many delicious recipes. It is also something you can make in advance and either store in the fridge or freezer until you need it. You can blend the Tomato Sauce after cooking and use it as an alternative to store-bought tomato sauce.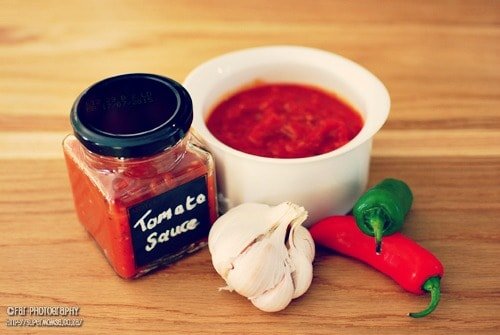 Homemade Tomato Sauce
This recipe for my Fresh Homemade Tomato Sauce will make quite a large quantity, which is perfect to store for later use. You can use it on homemade pizza or when preparing a quick easy weekday pasta dish. I have used chilli's in this recipe but if you would like to make it suitable for small children, simply leave them out.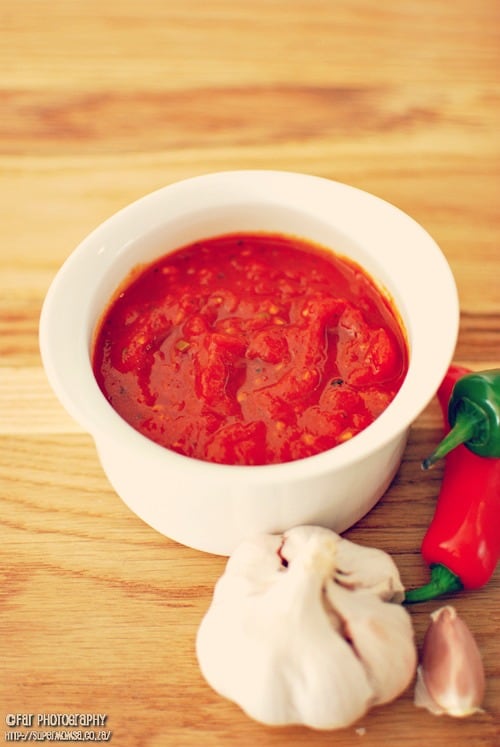 Ingredients for the Fresh Tomato Sauce
1 tin large plumb tomatoes in their juice (or 2 smaller tins)
15ml tomato paste
2 -3 garlic cloves(crushed or finely chopped)
1 Tbsp. fresh or dried oregano (If fresh then chop finely)
1 Tbsp. fresh or dried basil (If fresh then chop finely)
2 tsp. chilli paste or 2 small chilli's (chopped finely)
1 tsp. sugar
Salt and pepper to taste
A splash of balsamic vinegar
In a large saucepan heat a tablespoon of olive oil and then add your garlic, chilli and herbs; sauté over a medium heat for 1-2 minutes. Then add the tin of whole tomatoes to the pan and cook on a gentle heat for 10 minutes. You can begin to break up the tomatoes now, then add the sugar, tomato paste, salt & pepper, balsamic vinegar and stir to combine. Continue simmering for a further 20-30 minutes to soften the tomatoes and reduce the liquid. Once you are happy with the consistency remove from the heat and set aside.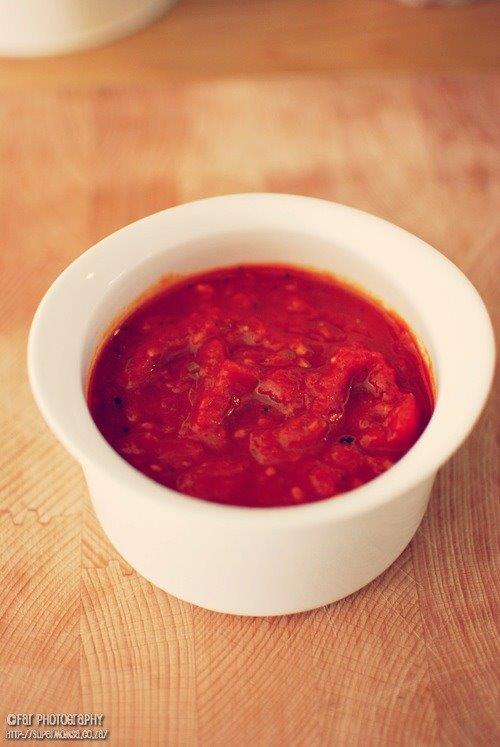 Once the tomato sauce has cooled you can pour it into either glasses bottles or jars for storing in the fridge or into freezer proof containers and place in the freezer. This sauce will store for up to 2 weeks in the fridge and 2-3 months in the freezer.
For more food inspiration and delicious ideas visit our Recipes Page and follow Inspired Living on Instagram.