As I have mentioned previously, Friday is generally our "night-in" – the food is simple, the wine good and we just relax.  Other than our delicious homemade pizza, our Homemade Gourmet Burgers are a firm favourite. The only prerequisite from the girls is that the burgers need to be accompanied by crispy potato wedges and my famous barbeque sauce.
Homemade Gourmet Burgers
I make the potato wedges first as they take longer to cook – so preheat your oven to 180°c before you start.
Delicious potato wedges:
Ingredients:
500g Medium size Mediterranean potatoes
Olive oil
Salt and pepper
Squeeze of lemon juice.
First wash the potatoes and remove and sand or grit, pat dry with a tea towel. I leave the potato skin on and then slice the potatoes in quarter's length ways. In a medium to large oven proof dish drizzle a bit of olive oil, then place the potatoes in the dish. Pour a bit more olive over the top and a couple of squeezes of lemon juice, grind sea salt and pepper over the potatoes – and then toss well. You can add rosemary or thyme and a few garlic cloves, for extra flavour if you wish. Place in the preheated oven and cook for +/- 45min or until golden brown and crispy, stir often.
The Burger Patties: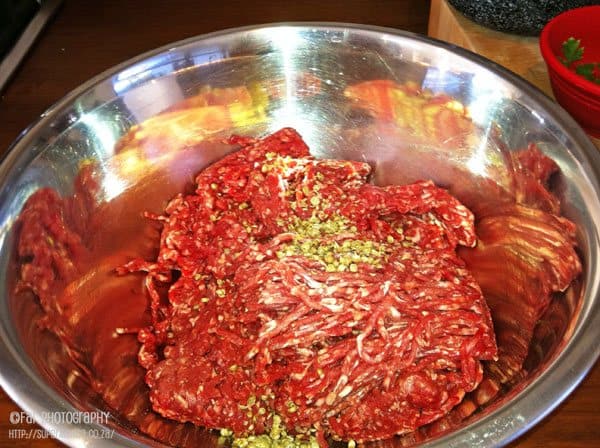 This recipe is not originally mine but we have adapted it to suit our tastes and yes credit once again goes to Jamie Oliver.
Ingredients:
1kg Lean Minced Beef ( you can use a combination of beef and lamb if you like)
1 Small Onion (finely chopped)
1/2 tsp. Cumin seeds
1tsp. Coriander seeds
1tsp.Freeze dried thyme
1tsp. Freeze dried coriander
1Tbsp Mustard ( I use hot English and Dijon)
½ Cup grated Parmesan cheese
1 large egg
100g Bread crumbs ( you can use any type you like but the fresher the better)
Chilli paste to taste
Salt and pepper
Olive oil
Bread Rolls
In a small frying pan, on a low/ medium heat, sauté your chopped onions, until soft but not browned. If the onions begin to stick, just add a dash of water to the pan. In a pestle and mortar grind your dry spices. In a large bowl mix together your mince with all your other ingredients, including a teaspoon or more of  "Odeds Kitchen Harrief " paste. I leave adding the bread crumbs until last because then you can judge how wet the mixture is and adjust the amount you need to add.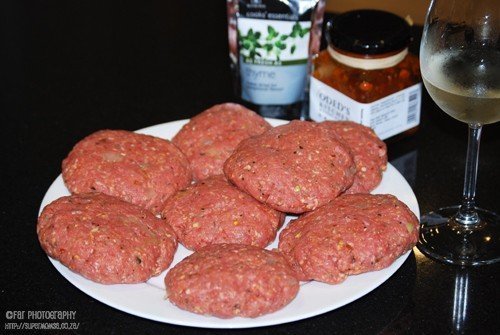 Once your mixture is at the correct consistency divide it into 8 portions and shape into burger patties. Then I put them in the fridge for 30 minutes just to chill and set, this helps them hold their shape  better during cooking.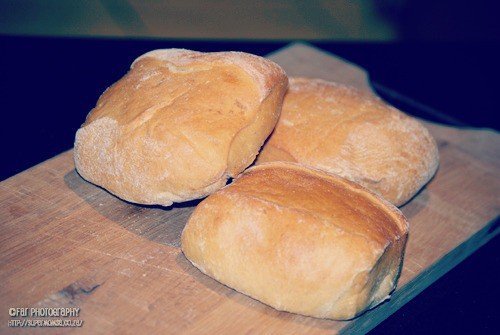 Once they are chilled heat olive oil in a shallow pan and cook the patties over a medium heat for a total of approximately 10minutes, then I place them on a tray in the oven for another 10minutes or until cooked to your liking. Remove from the oven and let them rest for a few minutes while you garnish your bread roll, we usually use lovely ciabatta rolls but you can use what ever you prefer. To make your Homemade Gourmet Burger truly gourmet, garnish with fresh tomato, rocket, avocado and a bit of smoky bacon never goes amiss. I serve them with either my mushroom or barbeque sauce.
ENJOY!