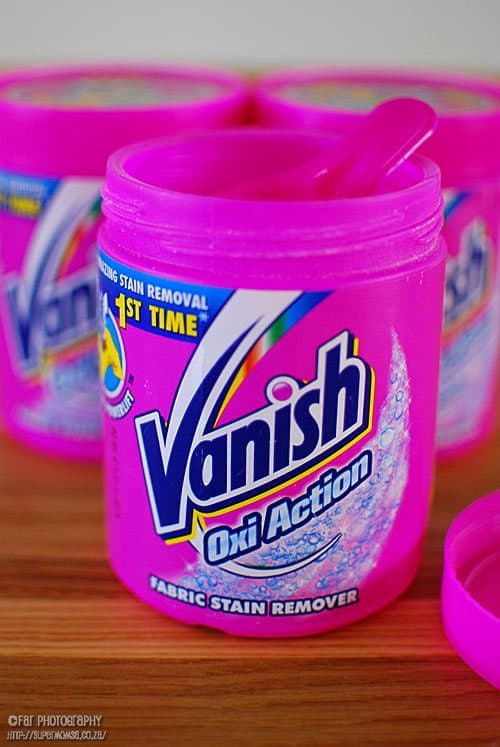 As a mom and an avid home cook I am often plagued by annoying stains, whether it be paint from school art lessons or tomato stains, after whipping up a batch of my homemade tomato sauce! My go to Stain Removal  tool, is definitely Vanish Fabric Stain Remover.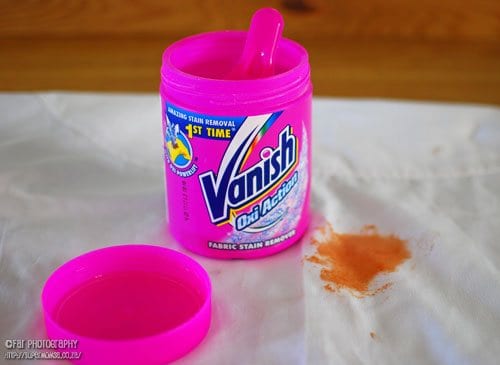 Stains occur every day on clothes in thousands of homes and as the stain removal expert, Vanish produces stain removal products that eliminate stains. With Vanish in your cupboard, you won't have to worry about the damage stains and dirt can cause anymore to your clothing, giving you more time to enjoy the more important things in life!
To remove a Tomato Sauce stain, like the one on my white apron, above, simply dissolve one scoop of Vanish Power O2 Powder in 4L of warm water (max 40°) and soak the stained item. It could not be easier to do!
After soaking my apron in Vanish for an hour I rinsed and dried it and it was as good as new!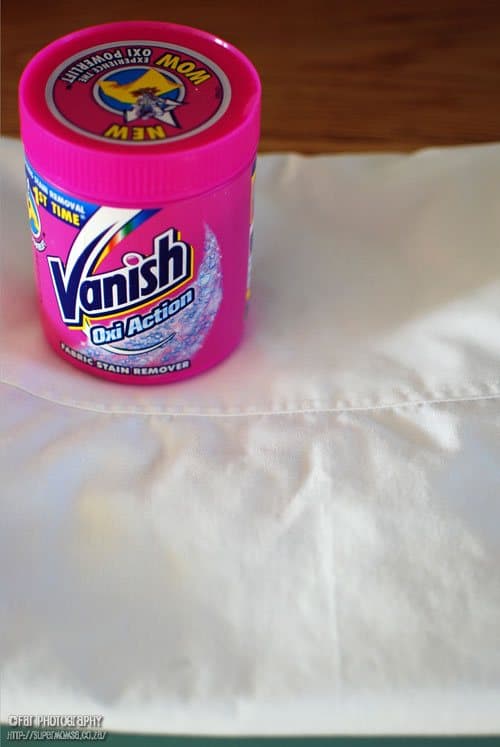 To find out more about Vanish and its amazing Stain Removal properties click on over to the Vanish Website by clicking here.
I am also giving away two tubs of Vanish Stain Remover to one lucky reader, please pop over and like my Facebook Page and leave a comment telling me what your worst stain dilemmas are.