Morgan Taylor Cinderella 2015 Collection
Hello beauties it's Mani Monday time! Today I am sharing the fabulous new Morgan Taylor Cinderella 2015 Collection with you! The collection was inspired by the new Walt Disney Pictures, live action film, Cinderella. I have included the trailer at the end of the post, so have a watch!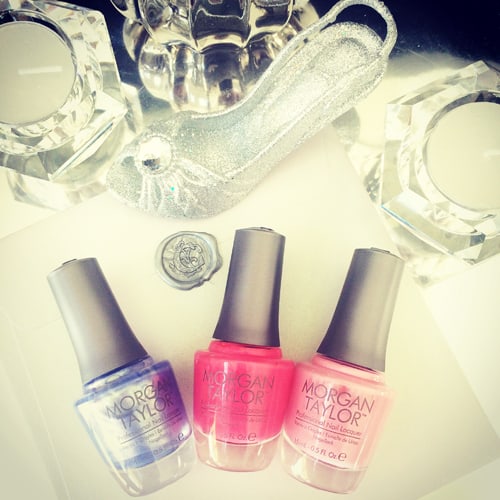 The Morgan Taylor Cinderella 2015 Collection consists of six dazzling colours, of which I received three to review. They arrived beautifully packaged, delivered by Prince Charming himself, glass slipper included!
All six colours are perfect for summer, from from glittery shades, to bright coral and soft princess pink, there is something for every princess in the collection.
The exclusive Morgan Taylor Nail Lacquers are infused with rare and precious elements. All pigments are saturated, pure and finely milled for luminous metallics, never before seen shimmers, decadent crèmes, stunning sheers and more glistening glitters. Morgan Taylor Nail Lacquers, offer the discerning nail polish fanatic smooth, even, long-lasting color, with a gorgeous professional finish.
In our commitment to the professional and as a worldwide leader in the nail industry we recognize the importance of a globally compliant nail lacquer that is free of Formaldehyde, Toluene, and DBP. ~ Morgan Taylor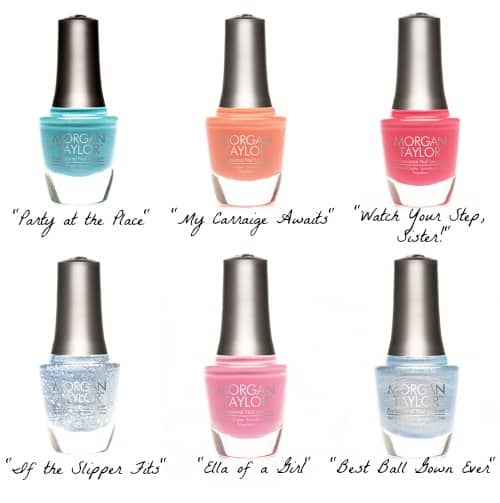 The six new Morgan Taylor Cinderella 2015 Collection shades are: Party at the Palace, My Carriage Awaits, Watch Your Step, Sister!, If the Slipper Fits, Ella of a Girl and Best Ball Gown Ever.
Below are the shades I received to review:
Watch Your Step, Sister! ~ This hot pink créme shade is definitely my favourite out of the three I received! It applies really well and the colour is gorgeous for summer.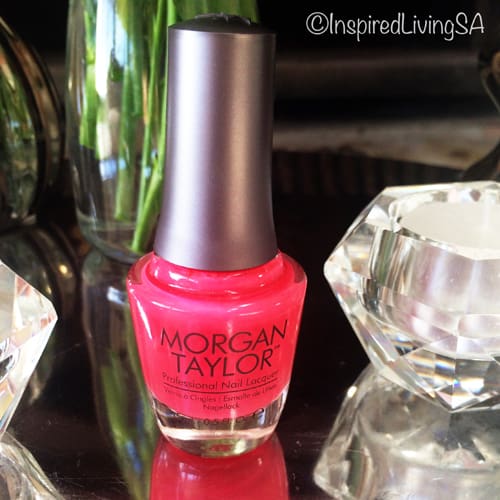 As you may know my favourite nail polish shades are usually corals or bright pinks and this is no exception. This is actually the first Morgan Taylor polish I have used for a home manicure and I was very impressed with how opaque the colour was after only two coats. The polish applied very easily with quite a high shine, it lasted really well, with no chips.
Ella of a Girl ~ This shade is what I would call a true "Princess Pink". Ella of a Girl is a link pink créme shade, very soft and pretty – the perfect girly girl colour!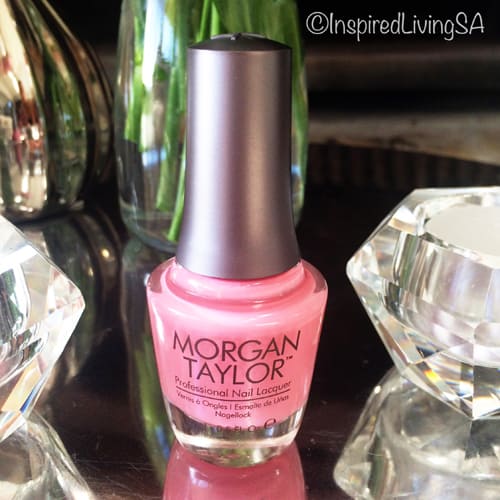 This type of shade is not usually my thing but I have fallen in love with it and received so many compliments when I wore it! I think it looks great against tanned skin, which again makes it a perfect summer polish. As far as wear and tear goes, I had it on my nails for over a week and it still looked perfect!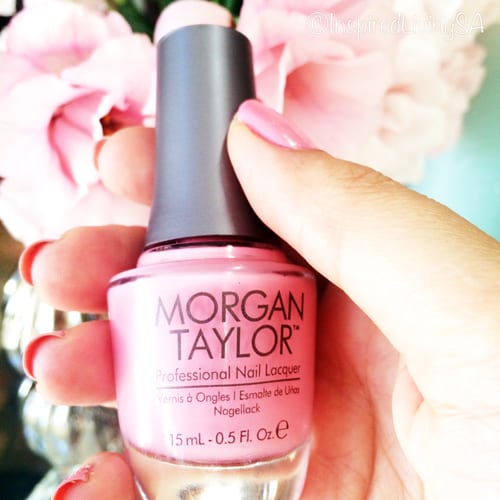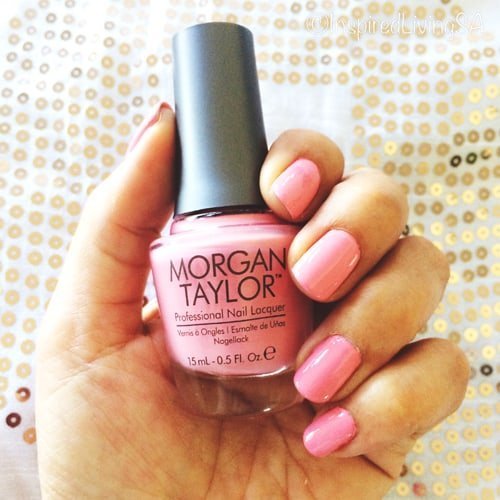 Best Ball Gown Ever ~ This is a pretty iridescent periwinkle shade with a golden shimmer. Depending on the light Best Ball Gown Ever, can look slightly more purple than blue.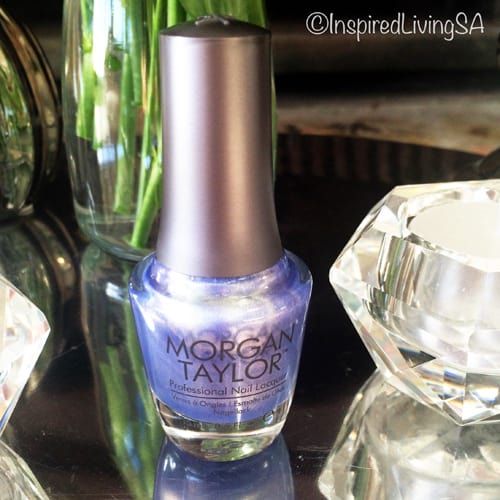 When I first received my press pack I honestly thought I would love this polish but sadly it is my least favourite. This is very much based on my personal opinion, as a few other bloggers have raved about it. My disappointment was more about the application and finish than the colour, which I think it pretty. I found it quite difficult to apply, without ending up with visible brush-marks and when I tried to cleanup my mistakes I ended up with golden glitter everywhere. I think maybe this is not a polish for a perfectionist like me 😉 If you have tried it please let me know what you think.
The collection launches on the 1st March 2015 and will be available at leading salons, spas and stores – the RSP is R123.
Thank you Sparkle Cosmetics for sending me these polishes from awesome Morgan Taylor Cinderella 2015 Collection – I had lots of fun trying out the colours!
[youtube]http://youtu.be/McQ_cCBaiac[/youtube]
Disclosure Ranking: 2