Loreal Infallible Nail Polish ~ Always a Lady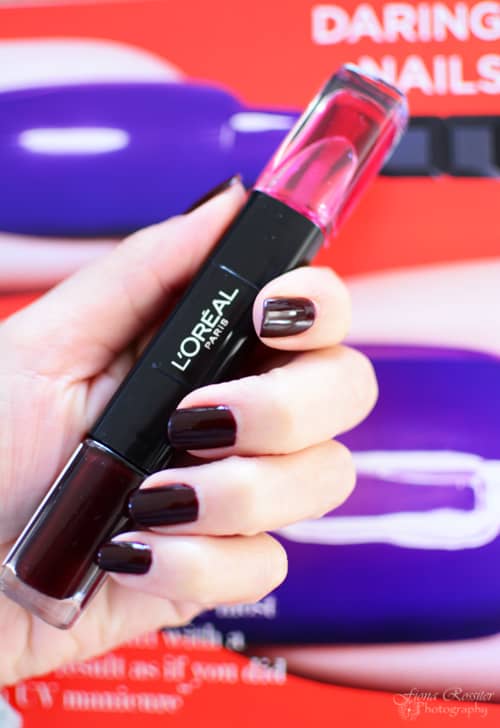 Today on Mani-Monday I am featuring the Loreal Infallible Nail Polish, which I featured in my What's Hot Beauty Finds, last year. Loreal Infallible Nail Polish, is said to be the new generation of hybrid gel lacquers, giving you intense long-lasting colour.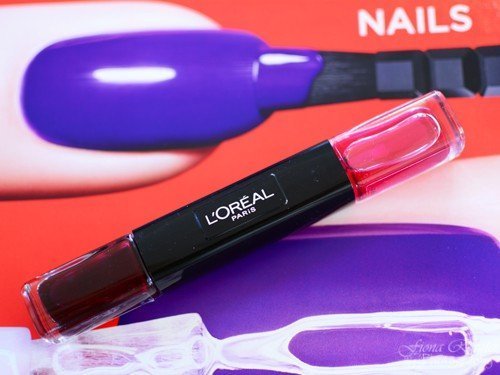 Loreal Infallible Nail Polish is a two step formula, developed to ensure a mirror like-shine, which is scratch free, chip-free and fade-free.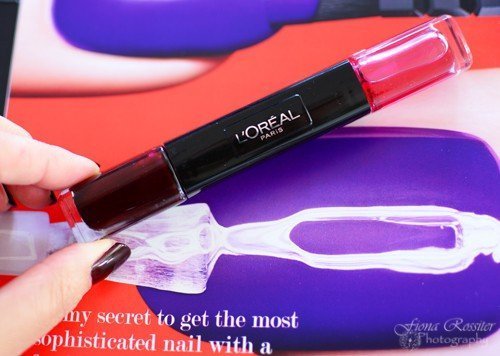 Step 1 is the latex and silicone nail colour and Step 2 is the magnifying top coat.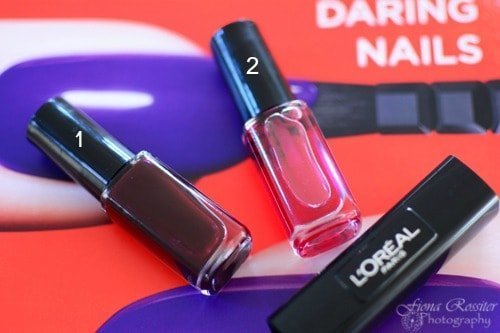 The colour I am featuring in today's Mani-Monday, is Always a Lady 21, which is a gorgeously sexy, deep burgundy. It looks almost black at certain angles and will definitely be one of my favourites for winter!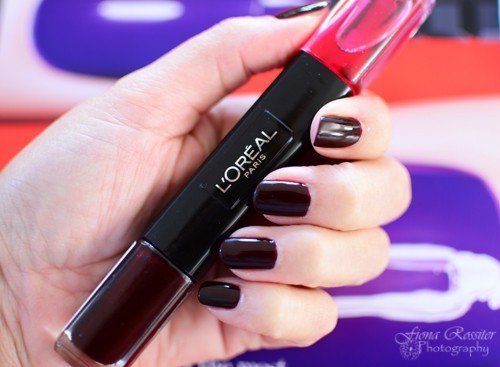 The polish paints very well and dries very quickly. Above I have painted two coats of the latex polish and one of the top coat, which I think gives a great even coverage. The Infallible polish, is said to last 12 Days but I would probably say, for me, it would realistically be a week. The only negative comment I have, is that I noticed shrinkage, on the tips of my nails almost immediately after I applied the top coat. This is usually due to a fast drying top coat. I think it would be best to edge the tips of your nails with the polish, to avoid this from happening.
What I really love about the Infallible Nail Polish, is the convenience of having a nail colour and a matching top coat, which enhances the colour. The perfect all-in-one product!
Infallible Gel Nail Lacquers are available in 12 different shades and the RRP is R109.95. Follow @LorealParisSA on Twitter to keep up-to-date with new products and beauty news.
Discolsure Ranking:2