As you may already know I am a bit of a coffee junkie, as well as a bit of a coffee snob! I have been known haul our coffee machine on holiday with us or call ahead to ensure that there is either a machine or at the very least, a french press available at our destination! Crazy I know but my day is not complete without at least one cup of "proper" coffee 🙂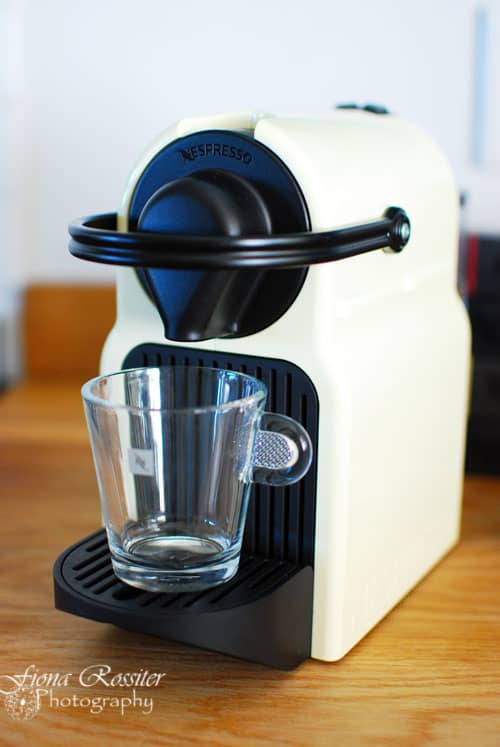 I was super excited when I was offered the New Inissia by Nespresso to review! The timing could not have been more perfect, as we were off on our road trip to Knysna and compact Insissia machine, is the perfect travel companion.
First a bit about the Inissia: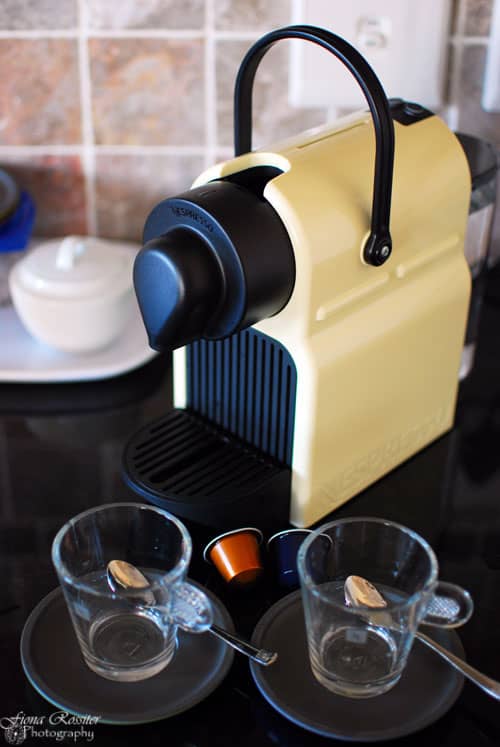 The new Inissia machine from Nespresso is simple, with a chic design and is available in a palette of playful colours. It weighs a mere 2.4kg making it the lightest Nespresso machine yet but there is no compromise on quality, as it features all of Nespresso's advanced technology! Streamlined for maximum efficiency, this machine lives up to Nespresso's reputation for high end technology and quality is guaranteed by the Inissia 19 bar pressure extraction system.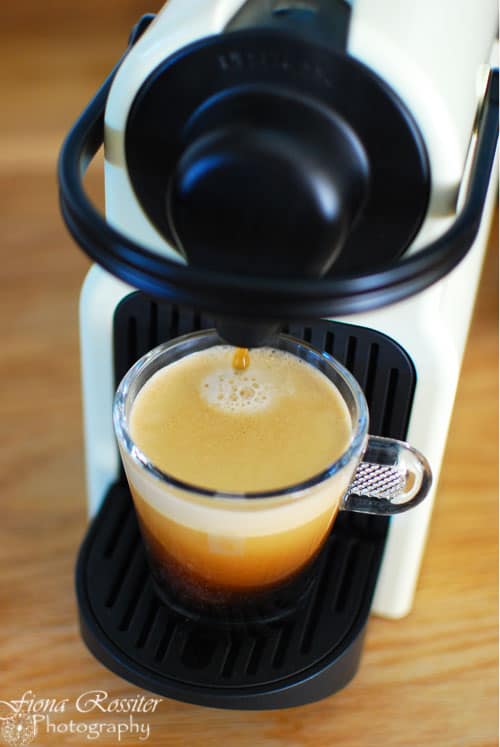 As well as all the usual Nespresso functionality, it has a nifty folding drip try, which makes storage and transport very easy. You can buy the Inissia as a stand-alone machine or as a bundle, which includes the new Aeroccino 3, milk frother.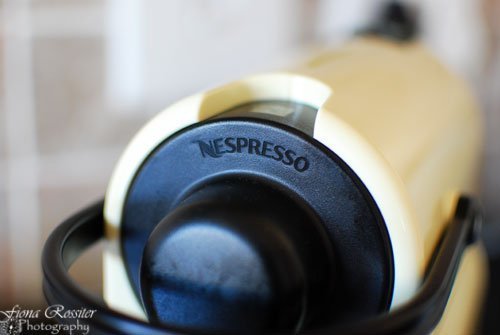 Nespresso has thought of everything, from automatic pre-programmed coffee buttons, which ensure the perfect coffee serving size each time to speed at your service with fast heat up in just 25 seconds. The Inissia might be tiny treasure but it boasts a water tank capacity 0.7L and a large capsule container which can hold up to 11 capsules, what's more is that it is categorized in the A Energy Efficiency Class thanks to an innovative automatic shut-off after 9 minutes.
The launch of Inissia, includes four permanent colour options including Ruby Red, Vanilla Cream and monochromatic glam in White and Black. For a pop of bright colour you can also look forward to two trendy limited edition colours, which include Summer Sun and Sky Blue (available exclusively from Nespresso Boutiques only).
I absolutely loved traveling with the Inissia, it is small and lightweight but still delivers great coffee in no time at all!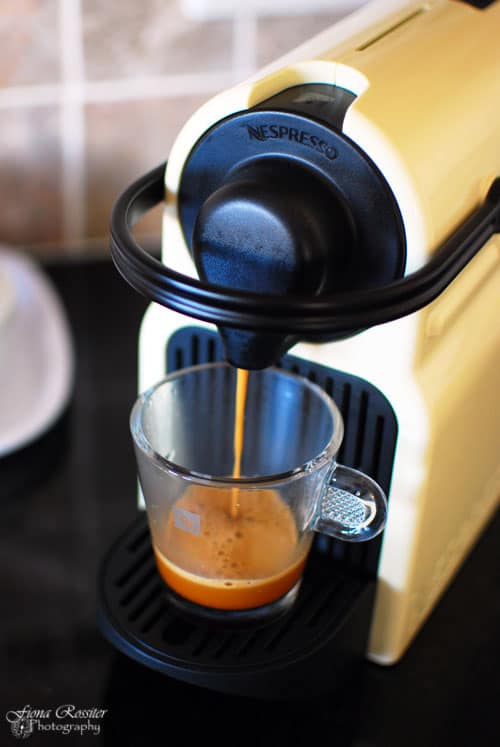 It was great to have the convenience of great tasting coffee, wherever we went, obviously the only necessity for traveling with the Inissia is access to electricity. The machine heats up super fast and as well as great functionality, it looks really good as well.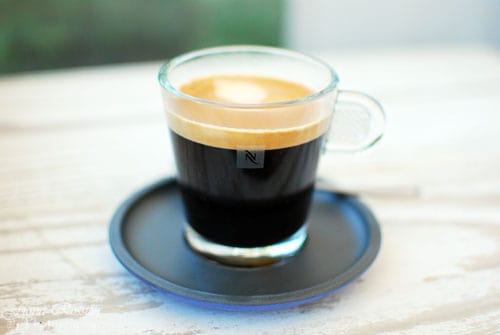 Nothing beats a great cup of coffee especially in the morning! The cup above was enjoyed on our deck in Kynsna 🙂
The Inissia is available from Nespresso boutiques worldwide including the Sandton Nespresso Boutique in Sandton City Shopping Centre and the Cape Town Nespresso Boutique at the V & A Waterfront as well as online at www.nespresso.com for a RRP of R1500.00 (incl. VAT) and R2450.00 for the bundle option including the new Aeroccino 3.
Disclosure Ranking: 2