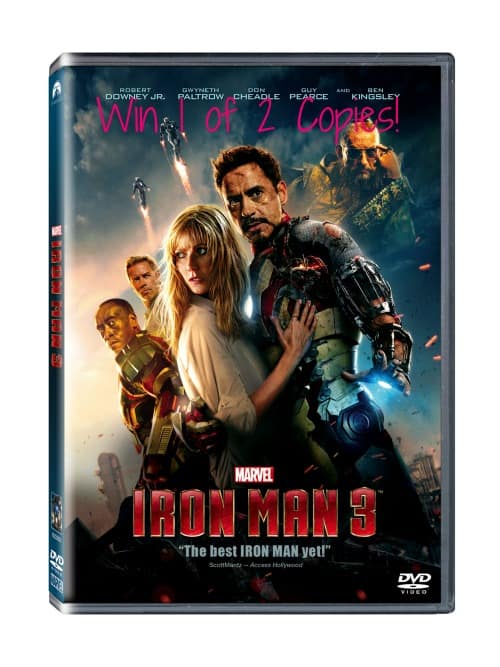 I do not usually do DVD giveaways but I am a bit of an adventure movie junkie, especially classic comic movies! So I could not resist the chance of giving away two copies of the Marvel's Iron Man 3, which is now available on Blu-ray and DVD at Checkers.

Iron Man 3 is a 2013 American superhero movie featuring the Marvel Comics character Iron Man, produced by Kevin Feige of Marvel Studios and distributed by Walt Disney Studios Motion Pictures.
[youtube]http://www.youtube.com/watch?v=Ke1Y3P9D0Bc&feature=share&list=PLDF288CFF11093720[/youtube]
Movie Synopsis:
Marvel's "Iron Man 3" pits brash-but-brilliant industrialist Tony Stark/Iron Man against an enemy whose reach knows no bounds. When Stark finds his personal world destroyed at his enemy's hands, he embarks on a harrowing quest to find those responsible.
This journey, at every turn, will test his mettle. With his back against the wall, Stark is left to survive by his own devices, relying on his ingenuity and instincts to protect those closest to him. As he fights his way back, Stark discovers the answer to the question that has secretly haunted him: does the man make the suit or does the suit make the man?
Starring Robert Downey Jr., Gwyneth Paltrow, Don Cheadle, Guy Pearce, Rebecca Hall, Stephanie Szostak, James Badge Dale with Jon Favreau and Ben Kingsley, "Iron Man 3" is directed by Shane Black from a screenplay by Drew Pearce and Shane Black and is based on Marvel's iconic Super Hero Iron Man, who first appeared on the pages of "Tales of Suspense" (#39) in 1963 and had his solo comic book debut with "The Invincible Iron Man" (#1) in May of 1968."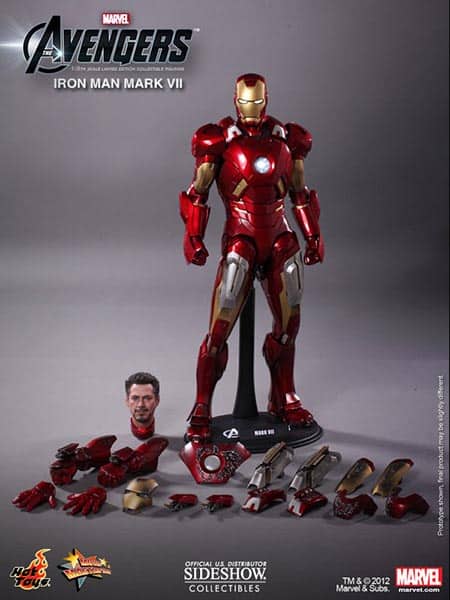 Not only am I giving away two copies of the Iron Man 3 DVD but Checkers are also running a competition until the end of September! (see details below this post)
Win an Iron Man 3 DVD – here's how:
To win enter via the Facebook Competition App:
Click here to enter via the Facebook App
Tweet Win a Copy of Iron Man 3 DVD from @inspired_lifeSA #CheckersIronMan
Competition Rules:
Entry Dates: 4th September 2013 – 18th September 2013
Please complete all the necessary steps as indicated above, to ensure that your entry in processed correctly (please use a valid email address). Your details will only be used to validate your entry and inform you, if you are selected as a winner.
The winner/s will then be randomly selected and announced on my blog and on Facebook. The winners will also be notified via email.
Conditions of entry: Anyone may enter this competition but please be advised that the various companies sponsoring prizes on Inspired Living SA, are based in South Africa and therefore prizes will only be shipped within South Africa. Prizes may not be exchanged for cash.
Checkers customers have the opportunity to win a life size Iron Man figurine worth R45000 plus many other prizes from 26 August  – 30 September as part of an in store competition.   All they have to do is buy Iron Man 3 on DVD or Blu-ray™at Checkers and Checkers Hyper and enter with their till slip.
Prizes:
– 1st Prize – Life-sized Iron Man 3 Statue – value R45,000.
– 2nd Prize – Hot Toys Iron Man 3 Mark 42 Collectible Figure – value R2,500.
– 3rd Prize – Marvel Select War Machine + Marvel Select Mark 42 Figurines – value R500.