Fashion Finds
Today I bring you my What's Hot Fashion Finds! I am truly so over winter and wearing boots and chunky knits! I am cannot wait for spring to arrive, so that I can pack all my winter woolies away and get my tootsies out in the sun! Ok so it is not really shorts and sandals weather yet but it is certainly time to start looking out for those transitional pieces.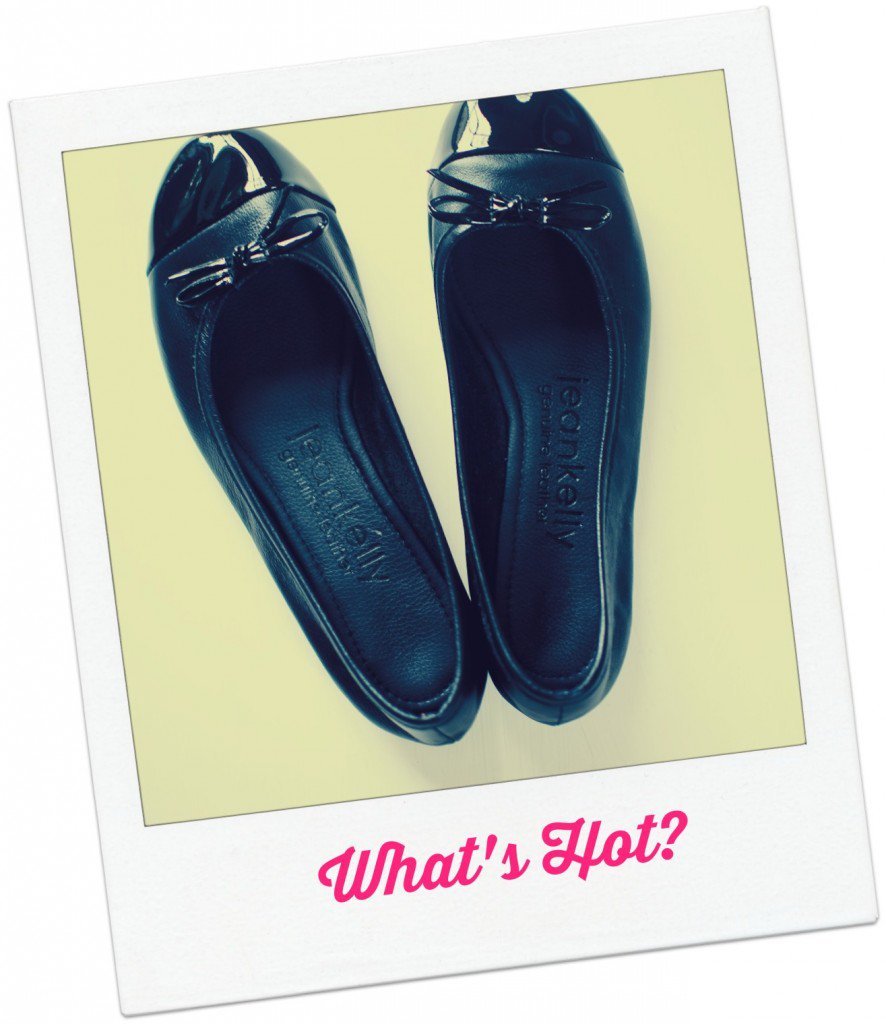 The transitional look below is one of my favourites for in-between seasons and you will find me wearing something very similar going into spring.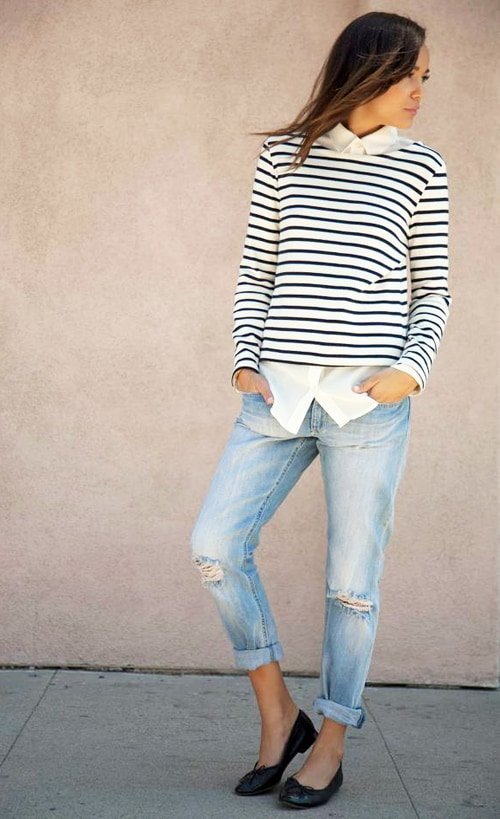 I have not consciously being looking for spring or summer items but it is always in the back of my mind, with our trip to Italy less than 3 weeks away! Naturally I am planning to do some shopping while we are there but I still need to ensure I have a few items to take with me.
These are a few of my latest Fashion Finds: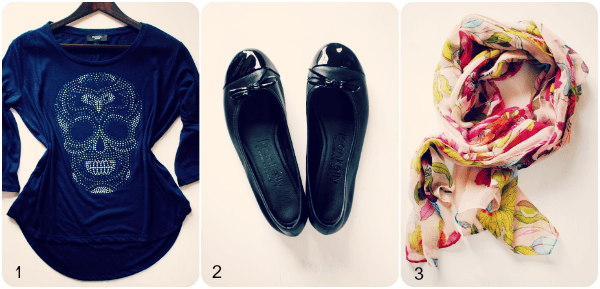 Mango Jeans Skull Top ~ I am afraid I have a slight obsession with skulls and could simply not resist this top from Mango. It is light-weight, perfect to wear, either on its own or under a jacket. It looks great paired with washed-out blue boyfriend jeans and as good with white skinnies. What makes it Hot? Well the skull for one and who doesn't like a bit of sparkle!!?? RRP R349.95 Edgars Canal Walk
Jean Kelly New York Black Ballet Flats ~ I am simply in love with these ballet flats, you will have no idea how comfortable they are until you actually slip them onto your feet! Its like heaven for feet 🙂 I really had a hard time choosing a colour but I already have a tan pair of flats, so black was my next choice but I have my eyes on one or two more pairs! What makes it Hot? They are the most comfortable shoes I own barring my slippers and they look awesome too! RRP R499 Jean Kelly 
Poetry Rare Earth Floral Scarf ~ I actually bought this scarf a little while ago but the weather was a bit to grey and gloomy of late, so I only hauled it out about two weeks ago and have been wearing it ever since 🙂 Much like skulls I definitely have a thing for scarves – lets just say I have many! This scarf reminds me of a spring garden just beginning to bloom, so pretty with fuchsia, corals, aqua and green shades. I particularly like the Poetry or Old Khaki scarves for transitional wear, as the are quite light-weight for those in between days, when there is still a slight chill in the air. They also have a great range of scarves at very affordable prices. What makes it Hot? The gorgeous colours are perfect for spring! RRP R140 Poetry
What are your favourite fashion finds for the season ahead? Please share any of your hot fashion finds in the comment section below.
Have a fabulously fashionable weekend!
 Disclosure Ranking: Items 1 & 3 – 1, Item 2 – 2