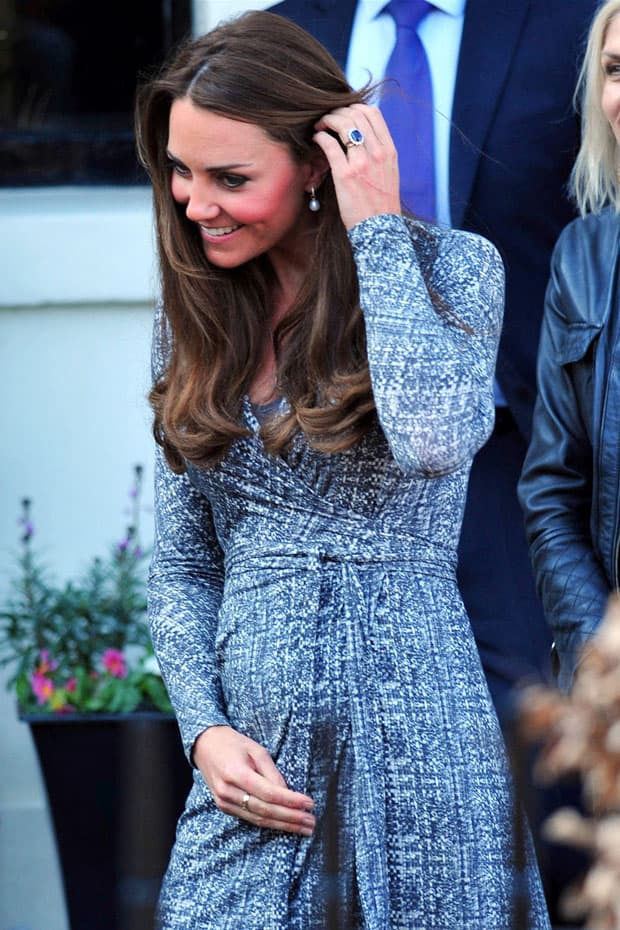 Last week two of my readers were treated to a magical morning of pampering, fit for royalty! Unfortunately I was unable to attend and I must admit I was a bit envious of the amazing morning that awaited the ladies!
Baby bumps, Mama Mio brand ambassadors and bloggers came together for a Royal Baby Shower at the magnificent, Langaro Lifestyle Centre in Camps Bay on Saturday. As a tribute to mum-to-be Kate Middleton, (but more so as an excuse to give a handful of wonderful women a dose of the royal treatment), there were plenty pampering treatments, canapés, cupcakes and brimming gift bags to go around.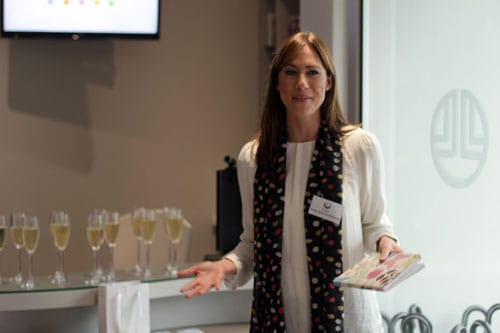 Janine Janse van Rensburg, the Managing Director at Poise Brands in South Africa welcomed the morning's guests, with a short introduction to the Mama Mio brand. The Mama Mio movement started eight years ago in London, by four women who decided to create a range of products that they themselves would want to use.  Through this very personal and heartfelt approach they like to think of themselves as activists in skincare, and set out to wow the world one woman at a time. Their goal is simple, to help all women feel great in their birthday suits, no matter what the birthday.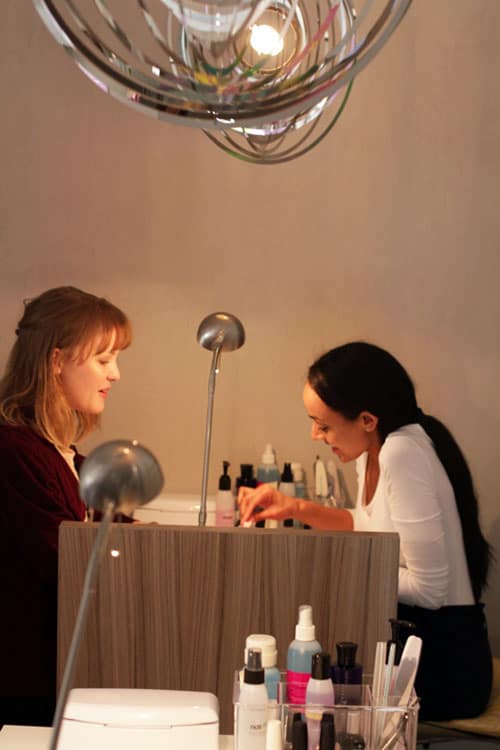 There could be no setting more fitted to such a regal affair, than Langaro. The space is as beautifully majestic as it is intimate, and attention to the smallest detail is as important as the sacred energy of the whole.  Complete with deluxe treatment rooms, a yoga studio opening onto a tranquil courtyard and a personal-styling fashion-studio; it's a place of limitless indulgence. And, as if that's not enough, Langaro takes care of each and every guest with a sense of individualized attention, a true testament to their mantra 'Become the Ultimate You'.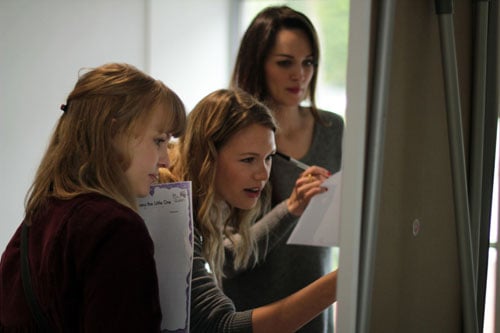 As the bubbly flowed, guests were treated to manicures, pedicures, hair consultations and in typical baby shower style, games! "The Most Absurd Royal Baby Name" provided a great deal of laughs, and everything from food to flowers served as inspiration. It was Elizabeth Bishop's masterpiece, "Ophelia-Flarrety Chamomile of Cambridge" which deservedly stole the prize in the end.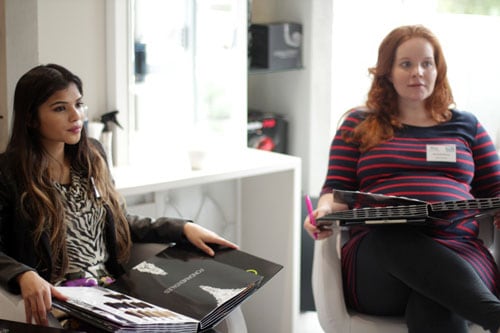 Robyn Britz took the prize for "Guess the Little One", displaying her uncanny ability to match-up guests baby photos with their present day selves, and Liz Frasco, Camilla Corder (All Dolled Up) and Chereen Gibson (For the Beauty of It) displayed their first-rate knowledge of the Princess of Cambridge herself, in the "Kate Middleton Trivia Game".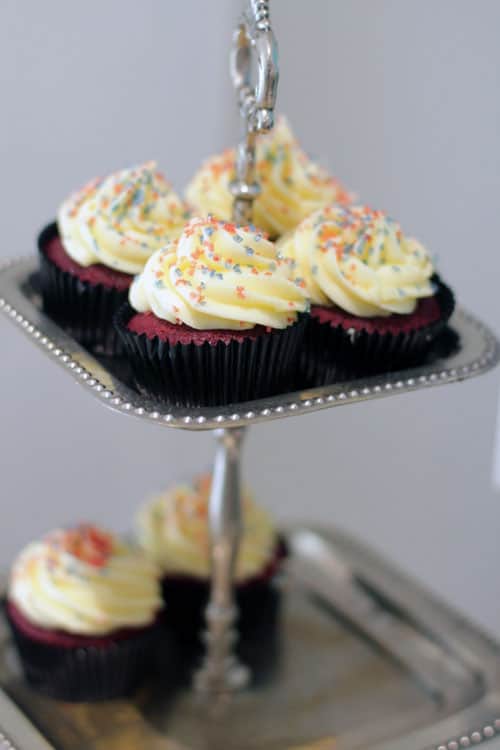 In amongst all the fun and games, red velvet cupcakes and trendy nail colours, there was a sense that Mama Mio is more than just a skincare product to many of these women. That, whether it is the Clean Slate Cleanser that keeps their skin radiant, or the Get Waisted Body Shaper that helped them get back into their skinny jeans after having a baby, it's the essence of the brand that they really feel an affinity with. This 'essence' is the fact that Mama Mio uses no nasty chemicals or ingredients, is rich in high quality formulations and the products deliver on their promises. This is the Mama Mio mission, to let women around the world know that their bodies deserve the best possible care. That their beauty ritual is about nurturing and cherishing the skin they were born in and that true beauty emanates from the inside, out. Yes, a prince, a crown and a castle sound like every woman's fairytale dream, but you don't need to be a royal heir to feel like a princess everyday!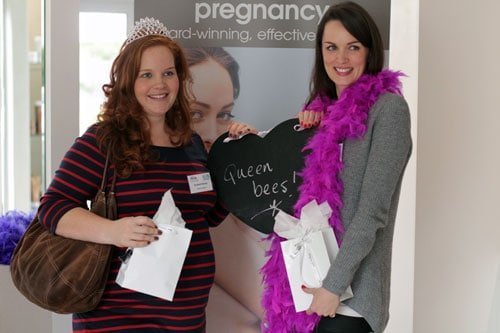 This is what one of my readers had to say about the morning:
We arrived on Saturday after getting a little lost in the rain and were greeted by such sunny smiling faces! I almost forgot about the rain pouring down outside. At the brand new Wellness Centre – Langaro the staff are amazing, as well as the owners  and we were all greeted with a selection of sparkling wine and choices of tea, coffee & juices.We were then welcomed by Julie, who is the South African representative for Mama Mio, she outlined the plan for the morning, which consisted of an express Mani, Pedi and an amazing hair consultation. After being divided into groups of 3 we all went off to our different activities – I can not express how completely at home and welcome everyone involved made us feel, constantly bringing us refreshments and a sly cupcake or two 😉 We also got the chance to be properly introduced to the amazing products, which Mama Mio offer and got to learn a thing or two…my favourite is definitely the " Tummy Rub Butter " it smells great and doesn't leave your skin feeling oily. I also just adore the names of all the Mama Mio products, they are such fun and really quirky.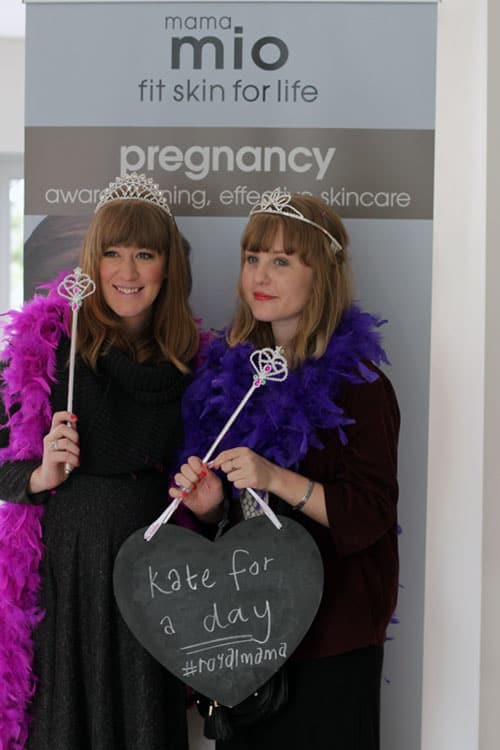 A big thank you to Mama Mio and Langaro Lifestyle Studio, for a fab morning of wonderful pampering, tasty treats, generous goodie bags and most of all -making my "moms-to-be" feel like royalty for a day! 🙂