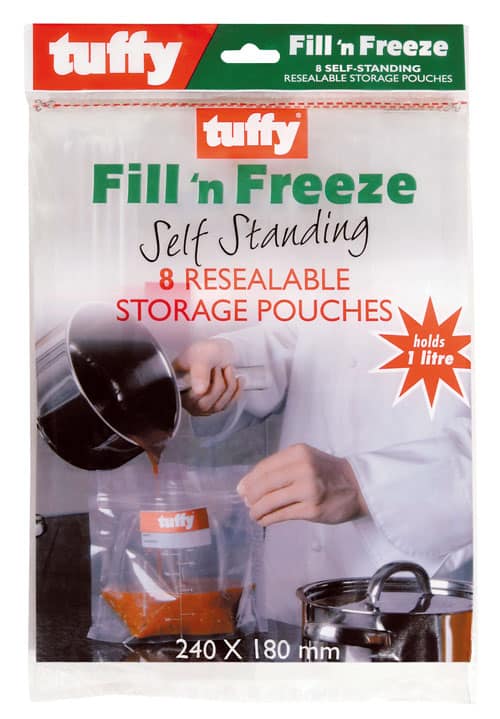 Winter is fast approaching, whether we like it or not! This means it is comfort food time, called this because of its simplicity, heartiness and the nostalgia that these foods evoke. Soups and stews will be making it onto most home menus in the coming months.
Comfort foods are made with love and care, which usually means they take longer to prepare but you can have a helping hand in the kitchen with Tuffy's Fill n Freeze pouches. Ideal for freezing soups or making larger quantities of meals ready to de-frost for those days when you don't have time to start from scratch.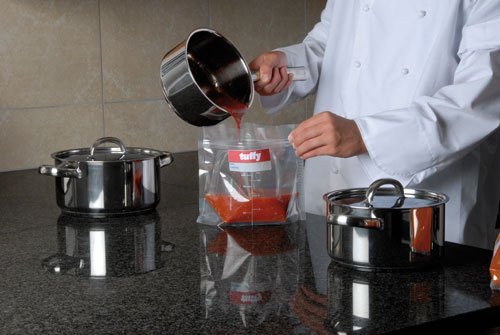 The Fill n Freeze resealable pouches are a must have cooking companion this winter. They are suitable for freezing and then defrosting all types of liquids from soups and stocks to left over meals and pasta sauces.
They come in packs of 8 and hold up to 1 litre what's more they are made from durable plastic with a strong zip seal, which means they wont spill or tear.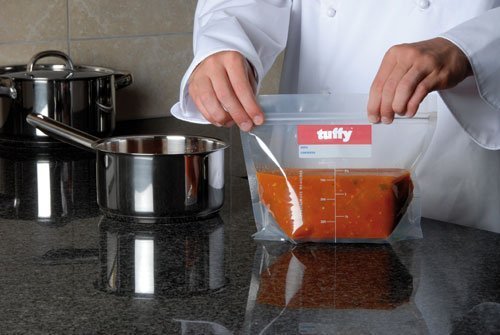 So what is so fantastic  about these Fill n Freeze pouches? Not only do they have measurements on the side but they are self-standing and won't fall over and enable you to pour liquid from the built-in spout with ease. That makes these nifty pouches the most innovative storage, freezer and cooking bag an all in one solution.
Fill n Freeze pouches are available from most retail and supermarket stores at a recommended cost of R16.99 per pack. For more information on Tuffy Products you can visit their website by clicking here.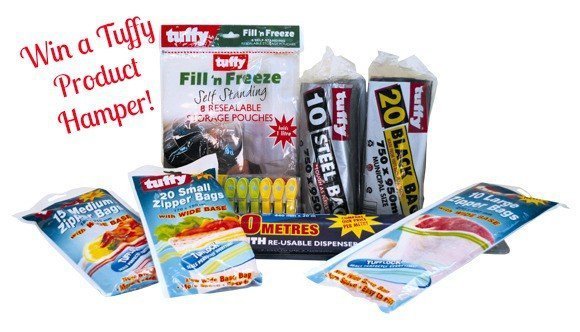 Because I love you so much and would like you to share in the Tuffy magic, we are giving away an amazing Tuffy Hamper worth R1,500!!! Awesome -right! The hamper is filled with all things Tuffy – from storage bags, bin liners, Fill n Freeze Pouches to Pegs – this will cover all your storage and household needs for at least the next six months!
All you need to do to enter is complete these steps on the Rafflecopter form below:
Like the Tuffy Brand Facebook Page
Like the Super Mom Lifestyle Facebook Page
Tweet: Win with @supermomsablog and @tuffybrands #lovewinter
 Leave a comment below telling us why you love winter
Competition Details:
This Giveaway will run from 5th March 2013, until the 14th March 2013. The winner/s will then be selected via the Rafflecopter form and announced on my blog and on Facebook. The winners will also be notified via email.
Please complete all the necessary steps on the Rafflecopter form, to ensure that your entry in processed correctly (please use a valid email address). Your details will only be used to validate your entry and inform you, if you are selected as a winner.
Conditions of entry: Anyone may enter this giveaway but please be advised that the various companies sponsoring prizes on Super Mom Blog, are based in South Africa and therefore prizes will only be shipped within South Africa. The prizes may not be exchanged for cash.