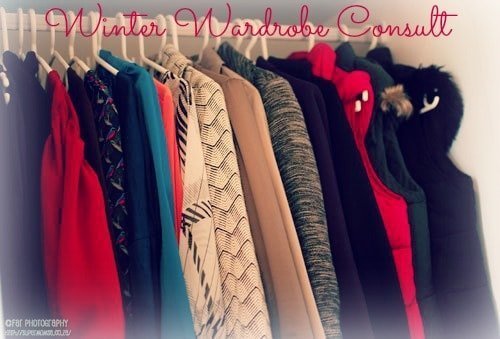 As many of you may have realised I am a bit of a shopaholic! Where other women may comfort eat, I comfort shop! This really is not a good trait to have, mainly because you end up with items in your wardrobe that serve no purpose at all and have simply been bought on a whim. This type of shopping can result in having a wardrobe crammed with clothing yet having absolutely "nothing to wear"!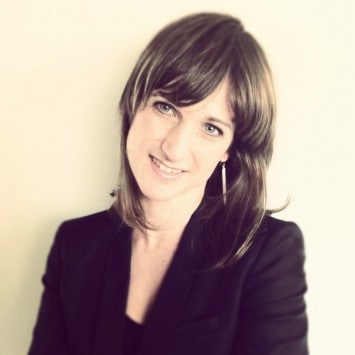 Much to my good fortune I was invited to attend a Winter Wardrobe Chat, hosted by the lovely Dominique Luck. Dominique is a Fashion Designer by profession, who after having two boys, decided to make it her mission to help women realise their full "style" potential.
I was blown away by how easy Dominique made it look to coordinate your wardrobe! I simply new that this was not a per chance meeting but one that was destined to be 🙂
When I told some of my friends that I was going to consult a stylist, their reaction was one of surprise, because in their own words "you have good personal style", which I would generally agree with. Truth be told, I may get it right some of the time but when you are only wearing twenty percent of your wardrobe there is definitely a problem.
I know that some people feel that a stylist or wardrobe consultant is only for the rich and famous but let me dispel any myths you may have – this is definitely not the case. If you, like me, have so much in your wardrobe but still have an issue putting an outfit together, then this is definitely something you need to do.
What exactly does a wardrobe consult involve? It is not as frightening as it sounds – "baring your inner-most self to someone you hardly know". In actual fact it was lots of fun and I learnt so much, both about myself and about style do's and don'ts. All you need are a few hours and your perception of fashion and shopping will never be the same again!
Dominique provides a few different services but you need to begin at the beginning. You need to start by sorting through what you already have, to establish an action plan going forward.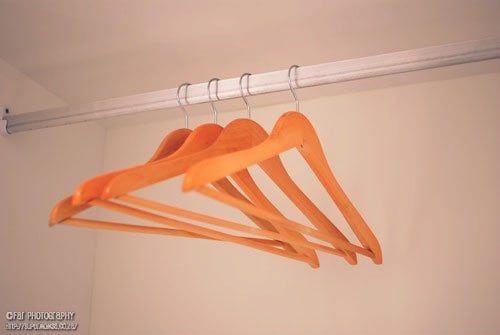 First off you need to get in touch with your existing wardrobe:
* Outline your lifestyle and identify key functions of your wardrobe – everyday wear, active wear, occasion wear.
* Get rid of everything that makes you feel frumpy, tired, boring or just plain scary.
* Identify missing link pieces, to build outfits that work for you instead of against you.
* Learn how to dress to express yourself, within your budget.
As a mom of two, my general style is fairly casual and my everyday winter wardrobe usually consists of jeans, a long-sleeved T, jumper and a jacket or puffer. This type of style is great for general day to day wear but often I need to attend events and this is where I have found gaps in my wardrobe.
We began the consult by sorting through all the winter items which I love and combining them with other items to create different outfits.
As I mentioned earlier I have a slight shopping "habit" and find it difficult to stop myself buying an item if I like it, but the words of advice from Dominique, much to my hubbies delight, were "STOP SHOPPING!"
So although I have an extensive wardrobe I still struggle to combine items into a cohesive outfit, which I feel confident wearing! This is where Dominique's expertise and style knowledge comes to the fore.
After the wardrobe sort Dominique sent me a report back outlining the issues with my existing winter wardrobe and any gaps I may have or items I need to include going forward.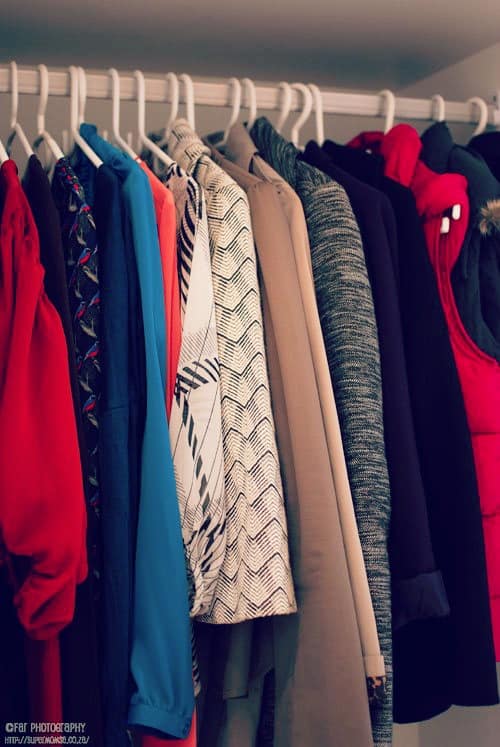 Dominique's advice was to separate my winter and summer wardrobe, including shoes. I originally had all my hanging items in one wardrobe, which makes finding items quite difficult. She also adivised narrowing down my accessories and scarves, into what I am actually wearing for the season and pack away the rest. The great thing about doing this, is the items I am not wearing during winter will not clutter my wardrobe and it will be fun going through them again, for the next season.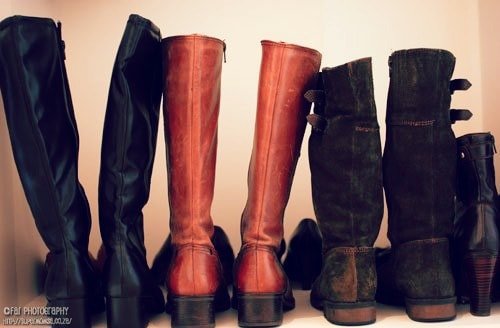 I found this entire experience to be so worthwhile! Not only am I wearing items that have been gathering dust for so long but after separating my summer and winter wardrobe, I am not constantly struggling to know what to wear! Getting ready to go out takes a fraction of the time and I have so much more confidence putting outfits together.
Dominique has also identified certain gaps in my winter wardrobe and I now have a wishlist, which will make shopping more effective, as I know which items I need.This will allow me to be more selective when I shop and purchase items which will coordinate well with my existing wardrobe.
I highly recommend trying out Dominique's wardrobe services, as it will change your perspective on shopping and help you be more confident in your personal styling!
If you would like to contact Dominique you can call her on Tel: 0798 999 889 or Email: [email protected]
Thanks Dominique for an invaluable experience! I look forward to coordinating my summer wardrobe next season!