Winter Fashion 2015
I always thought that my favourite season was summer but over the past few years I have really gotten into the winter vibe – especially when it comes to Winter Fashion! I still do not like running around in the rain but Winter Fashion almost makes it bearable.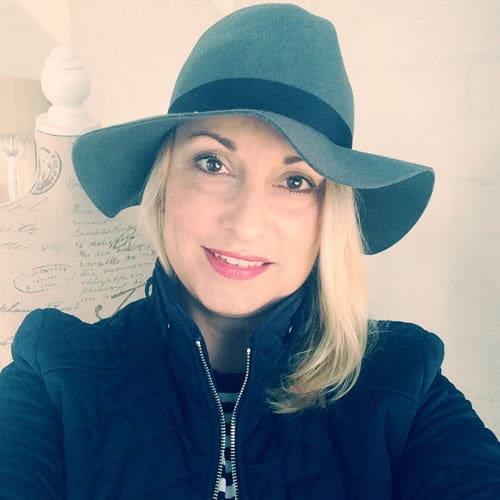 A recent trip to the UK sent me scurrying around trying to find a few winter essentials before I set off on my trip. Even though it was March in London, the weather was still rather cold! Certainly cold enough for thicker jackets and boots. I will do another post, which will features a few of my Winter Fashion Finds. For now, I thought I would share my Winter Fashion Inspiration, as you can definitely feel the chill in the air in Cape Town and winter fast approaching!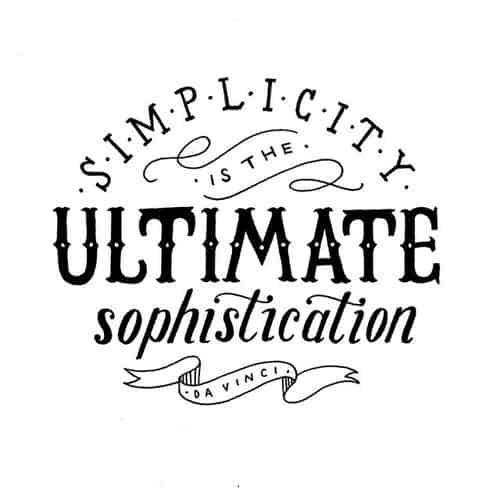 My ultimate style crush is Jessica Alba – I really love her casual, yet chic, "I woke up like this" approach to fashion. She never looks over-styled, just well put together, projecting effortless style.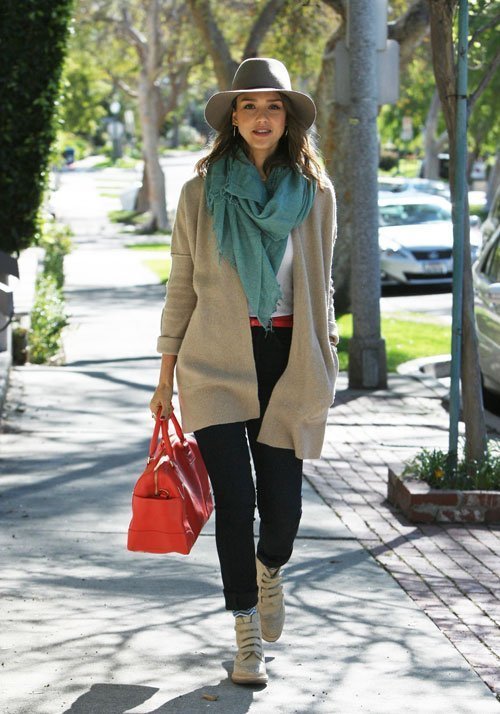 She also happens to the queen of "the hat" – she loves hats and somehow always manages to pull off the look, no matter the outfit or season!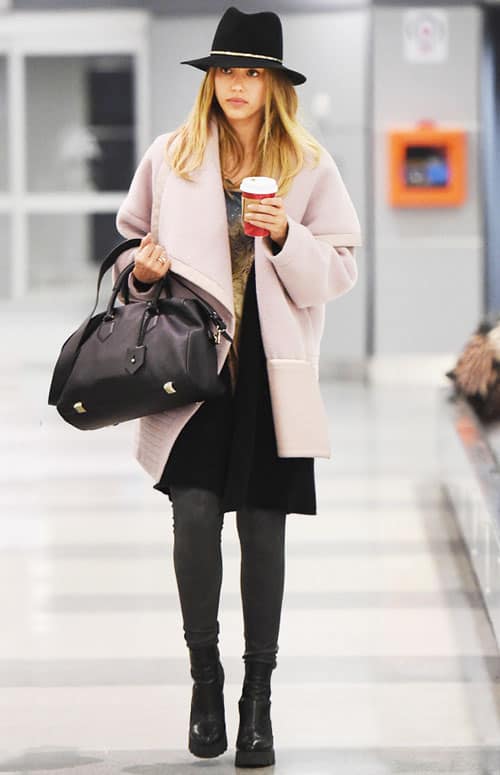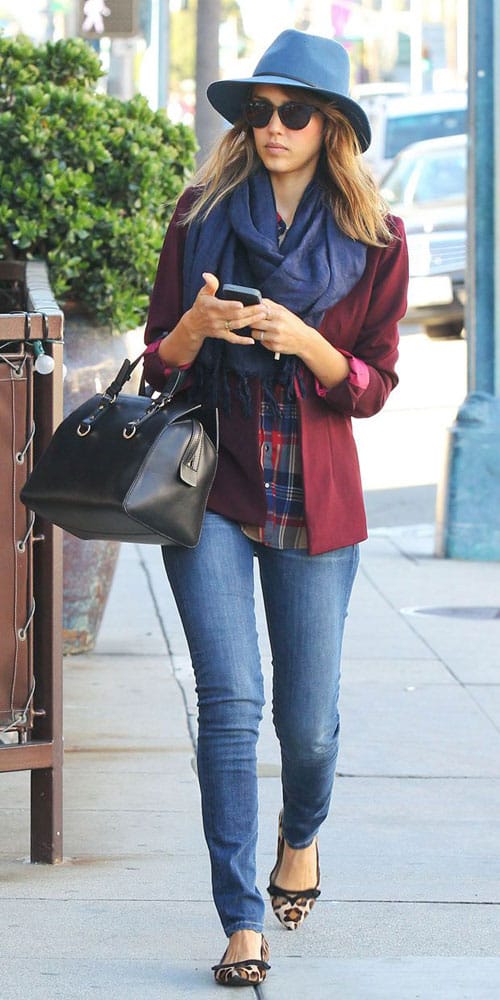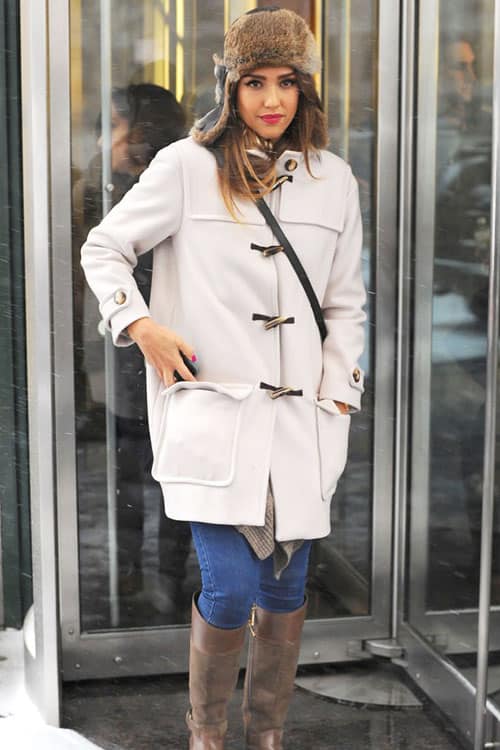 Winter fashion is all about layering! Starting with your basic long Tshirts or thin knits and building on that to create and overall well put together look, which is both warm and stylish.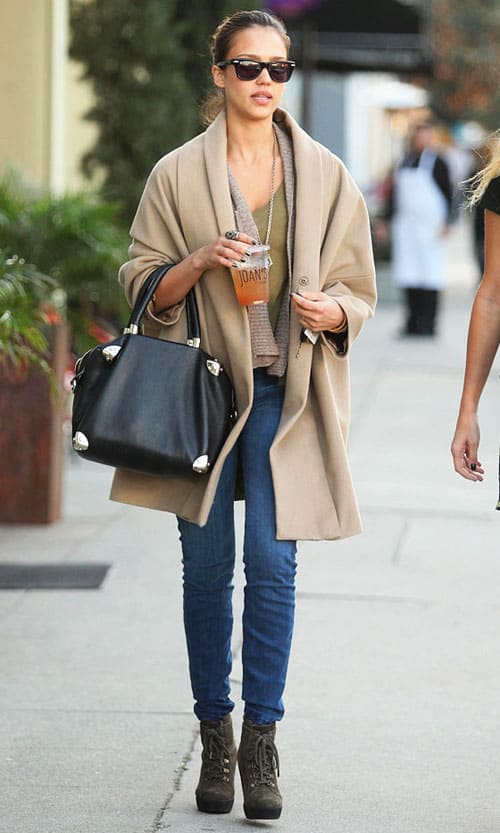 Last but certainly not least! It is all about the boot! Whether they are long, short, slouch or classic – you need to have a selection of boots in your shoe wardrobe! My favourite at the moment, are slouch boots but lace-up ones, similar to the pair Jessica is wearing in the image below.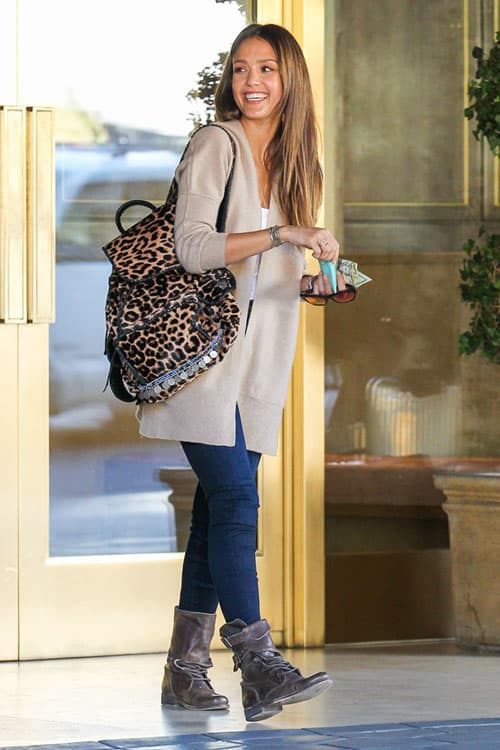 I hope you find some inspiration from the post for your winter wardrobe. Please check back for more fashion and style inspiration soon!
What do you think about these trends – yay or nay? Do you have any winter fashion favourites or items you are currently coverting? Please share your comments below!
Check out the Inspired Living SA for more Lifestyle Inspiration.