I am not sure about you but I spend a better part of my life at the shops! If it is not shopping for birthday presents or things for the kids, then it is grocery shopping! One of my favourite shopping centres in Cape Town is Cavendish Square, I find I can get everything I need under one roof and that includes my necessary coffee fix 🙂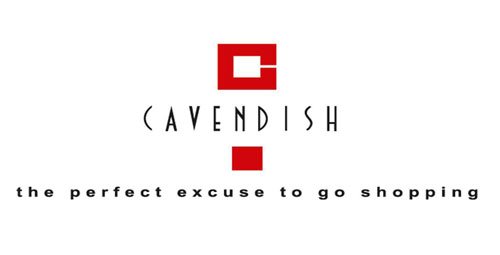 The annual Winter Sale has become an institution at Cavendish Square and it starts today! I know that we can all use a few bargains and if you are really organised you can stash a few goodies away for Christmas.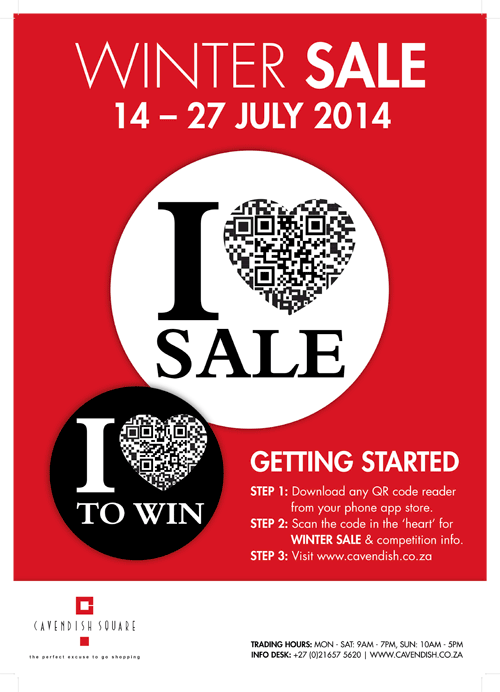 This year the Cavendish Square Winter Sale Gets Smart! It will be presented in an entirely different fashion via a QR code mechanism, allowing shoppers to access all store promotions via their cell phones.
As well as all the amazing sales and promotions on offer, you can stand a chance to win a R1,000 Cavendish Square shopping voucher and cash prizes every week, for the duration of the sale.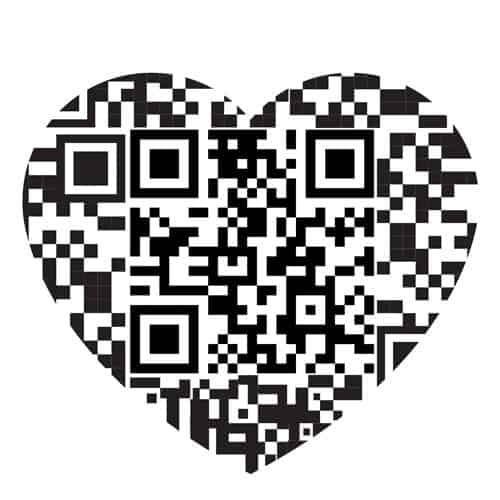 How to use the QR Code and get shopping:
• Download any QR code reader from your phone app store.
• When you see the QR code in Cavendish Square or any media platform, scan the code in the 'heart' for Cavendish Square winter sale and competition information.
Keep a look out for the 'I heart sale' and 'I heart to win' artwork in Cavendish Square and on the shopping centre online platforms and experience the sale with a technology twist. For those of you who do not have access to smart phone, shops participating in the sale will have large sale decals in front of their stores, to indicate whether they are running promotions.
Cavendish Square winter sale, it's the perfect excuse to go shopping!
For any inquiries regarding the sale please visit the Cavendish Square Website or Facebook Page.
Disclosure Ranking: 2