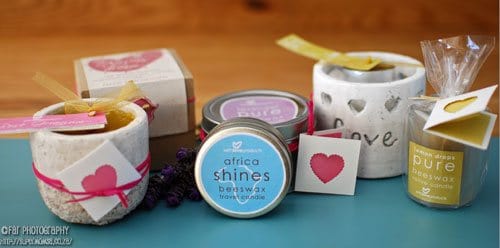 I love the amazing local products that I am encountering across this beautiful land of ours! A very recent find were these beautiful candles by "With Love Products"
With Love Products are hand crafted with organic and natural materials carefully chosen to uplift and enhance your environment. As you can see in the photo's I took, the packaging is gorgeous, capturing the essence of LOVE!
Products are shipped locally and internationally and they offer a secure online ordering system, but the best part is that a portion of each product sold goes to assist a child in need. So you can shop with joy knowing that your purchase improves the lives of many special children.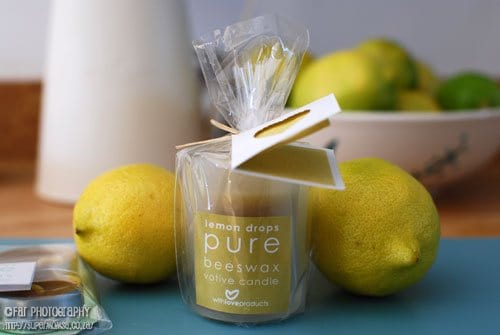 With Love Candles are made with raw Beeswax, which is sourced direct from Beekeepers. The Beeswax is heated to filter out natural organic material like vegetation etc. but it is not bleached or diluted with normal wax. Beeswax releases natural Negative Ions into the air, which remove unnatural chemicals and harmful elements. Beeswax has a rich fragrance and the Essential Oils are used subtly enhance this fragrance. One of the main features, is that our Beeswax Candles burn for much longer than normal Candles.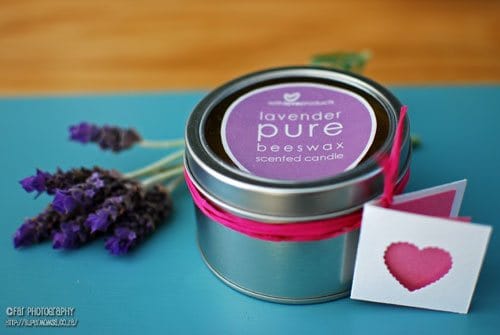 With Love Products have very kindly offered all Super Mom readers 10% off their first purchase in February 2013. All you need to do is add the Voucher "With Love 10" on checkout, when you make a purchase. If you would like to view their whole range of products and place an order pop over to their website here.