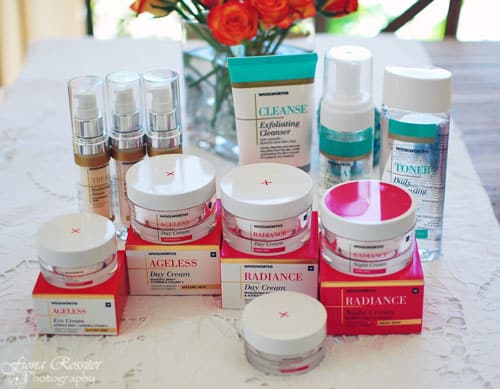 Woolworths recently re-launched the WBeauty Skincare Range and I was invited to the official re-launch at the V&A Waterfront store. I had not yet seen the newly released product range and was suitable impressed, especially by the lovely new packaging!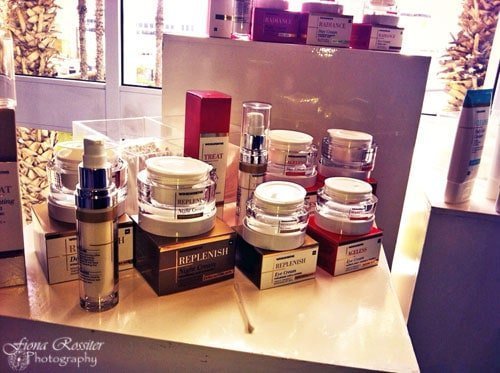 At Woolworths, we're passionate about innovation, and are always working to offer our customers the latest in beauty technology. When it comes to skincare, we have extended the WBeauty range to offer a range of newly formulated skincare products that leave the skin looking radiant and feeling great. ~ Woolworths
The new beauty range from Woolworths, includes a selection of cleansers and toners to suit all skin types. These can be combined with the new variety of moisturisers, which are suitable for day and night use, as well as eye creams to target age specific skin concerns. The advantage of this wide range of products, is that you can create a bespoke skincare regime, particular to your skin type, choosing products from across the range.
The new range caters to each step of your skincare routine and is suitable for all skin types. There is a comprehensive cleansing range, where you can choose from a daily gel cleanser, a daily cream cleanser, a daily foaming cleanser, an exfoliating cleanser and either eye make up remover liquid or lotion. For toning your skin there is a daily cleansing toner for normal or combination skin and daily cleansing toner for sensitive skin.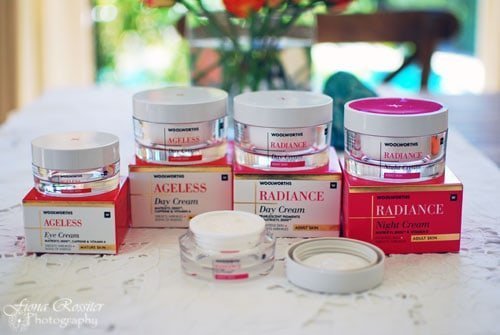 When it comes to moisturising your skin Woolworths have created age specific ranges, which can be easily identified by the different coloured packaging. The ranges are "Radiance", "Ageless" or "Replenish" and are available in day cream, night cream and eye cream.
There are also four new serums available, specially formulated to treat specific skin ailments. The Anti-ageing Serum, Hydrating Serum, Even Tone Serum, and Brightening Serum can be used in conjunction with any of the products in the range.
WBeauty products are developed in accordance with Woolworths Good Beauty Principles. This means that we avoid the use of mineral oils and harsh petrochemical ingredients and choose safe, gentle ingredients instead. Each product has been through a rigorous safety assessment and has not been tested on animals, earning us the approval of Beauty Without Cruelty. ~ Woolworths
We received a fabulous goodie bag, to take home with us, at the launch! It contained a wide range of the new WBeauty products, which was amazing as I have been looking for a new skincare range to use.
I am loving the cleansing range, which both my hubby and I are trying. I received two of the new day creams and have decided to try the "Radiance" range of moisturisers first, as well as the Brightening Serum. I will do a proper review post of the different products, so that you can find out more about the individual products.
Another great addition to their extensive WBeauty range is the introduction of tester-sized products, so that you can try the individual products before you buy the full size item!
To find out more about the new WBeauty range either visit a Woolworths store near you or pop over to their website by clicking here.