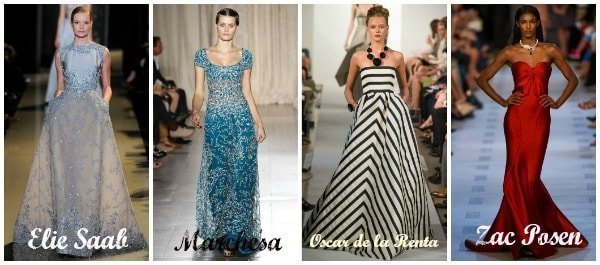 As you may have guessed fashion is a great passion of mine and I love pouring over the latest fashion offerings, by the Top International Designers.
I have always said that one day when I grow up(hopefully sometime soon) I will own a Elie Saab creation!
These are My Top fashion Designers:
He is definitely my favourite designer, I love his dreamy almost fairytale style of designing. Elie Saab's signature has to be his exquisite  beadwork and his use of lace and tulle. He named his Spring 2013 collection "An Ode to Delicateness", with illusion necklines and sheer sleeves, his creations seem to almost float down the runway.
Marchesa's 2013 RTW(Ready To Wear) collection has a definite exotic Indian flavour with hints of  Bollywood – elaborate threadwork, sari draping and fringe are front and centre. The collection features rich tones such as Chartreuse, peacock, bordeaux, or eggplant tones tipped with gold. The structured sari gown below is my favourite – I love the rich tones and stunningly sexy lines of the dress.
The name Oscar de la Renta has always been synonymous with high fashion and his 2013 RTW collection delivers on all fashion fronts. The collection has something for everyone, from day suits in doily lace and the unusual use of fuchsia Astrakhan, to party dresses in feather-embroidered tulle. Super feminine and so pretty!
Zac Posen's 2013 RTW Collection has a definite Vintage feel to it with 1940 Skirt-suits and old school floral day dresses but my favourite part of the collection are the exquisite gowns! I particularly love his use of satin and tulle to create a dramatic contrasting silhouette.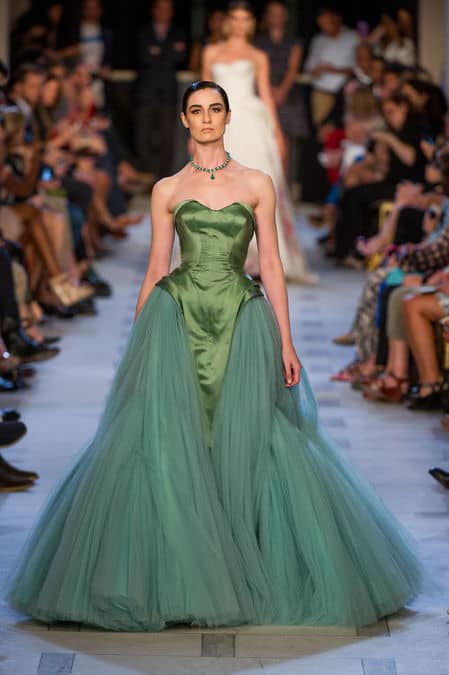 Who is your favourite Fashion Designer? If you would like to read more of my Top 4 Series click here
Source: Style.com