Last month I spent a wonderful 2 days with our Summer Makeover winner Emy Clarke! As I promised I am sharing the Summer Makeover Reveal with you. You get a peek behind the scenes, as well  a look at the professional photographs, taken by Alison from Inspired Exposure, on location at Hout Bay Manor.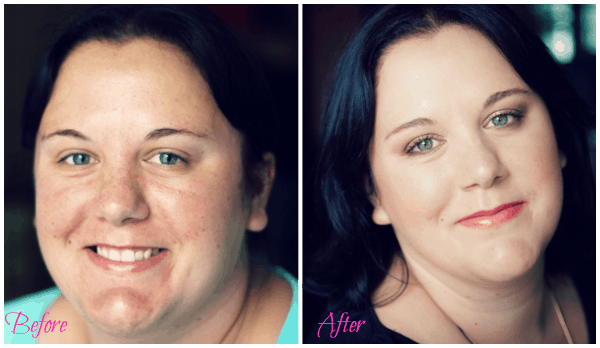 Emy's makeover experience started off with a trip to Edge Hair Salon in Cavendish, where the wonderful Ardila worked her magic on Emy's tresses! After getting her hair just right, we whipped Emy off to do a bit of shopping at Old Khaki and Zuri, in Cavendish Square.
Once we had exhausted ourselves shopping we headed off to Hout Bay Manor, where Emy would be spending the night. It was also the venue for our photo shoot the following day. At the manor we met up with the amazing Dominique Luck, our wardrobe consultant. Bubbly was ordered – very necessary after all the exhausting shopping! 😉

Dominique then began her style consult with Emy. She had asked Emy to bring a few of her own clothing items with her, from home. We worked through all of Emy's wardrobe concerns, as well as styling the outfits which we would use for the shoot the next day.
After a long and adventurous, but rather tiring day, we left Emy in peace to enjoy the luxury of her surroundings and a bit of alone time.
The morning of the photo shoot dawned, rather grey and gloomy, which worried me slightly – considering the day before had been beautiful and sunny! Our makeover team descended on Hout Bay Manor bright and early, to get Emy prepped and all glammed-up for her photo shoot. Kirsty, from Kirsten Murphy Makeup, started off with Emy's hair and make up, while Alison scouted the best places to take the photographs. Alison assured me that the weather was not an issue and that shooting on a cooler day would in fact be better!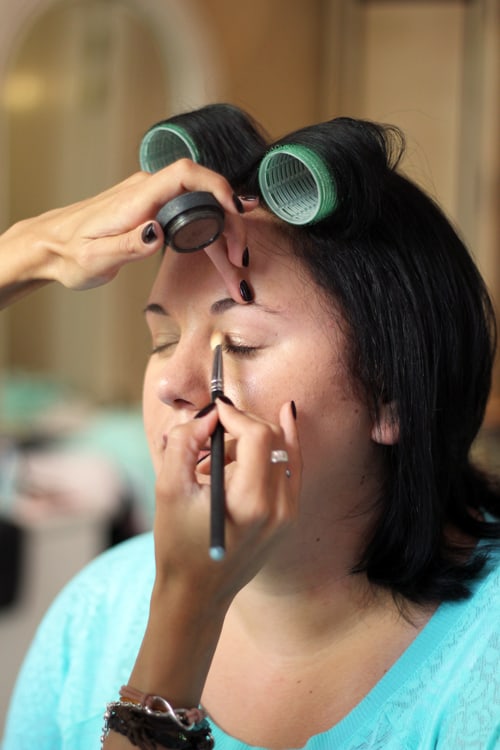 Kirsty did an amazing job on Emy's hair and make up! Emy's make up was subtle but oh so pretty! I think the transformation was amazing!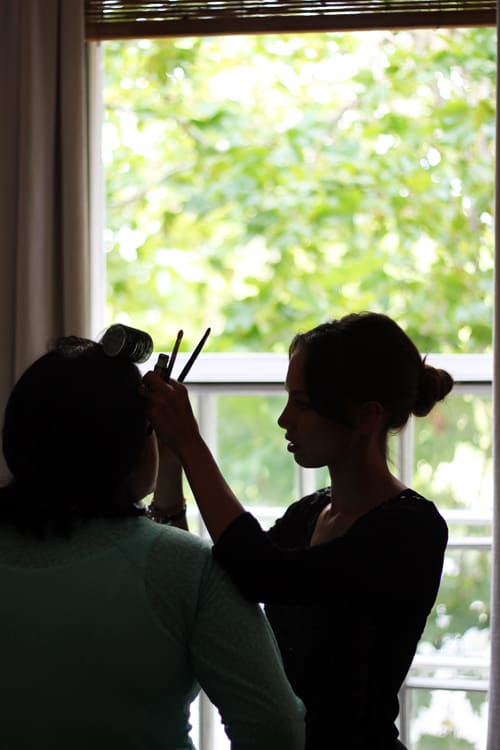 Once Emy was dressed we made our way downstairs, with additional outfits and make up, for any touch ups, in hand.
Alison began the photo shoot outside, in the gorgeous covered walkway, which leads to the hotel restaurant, Pure. Hout Bay Manor was a wonderful venue for the makeover photo shoot – from the pretty outside areas to the eclectic interiors. We could not have picked a better location!
Below you can see all the professional photographs taken by Alison from Inspired Exposure. She did an excellent job of capturing Emy's natural beauty and radiance!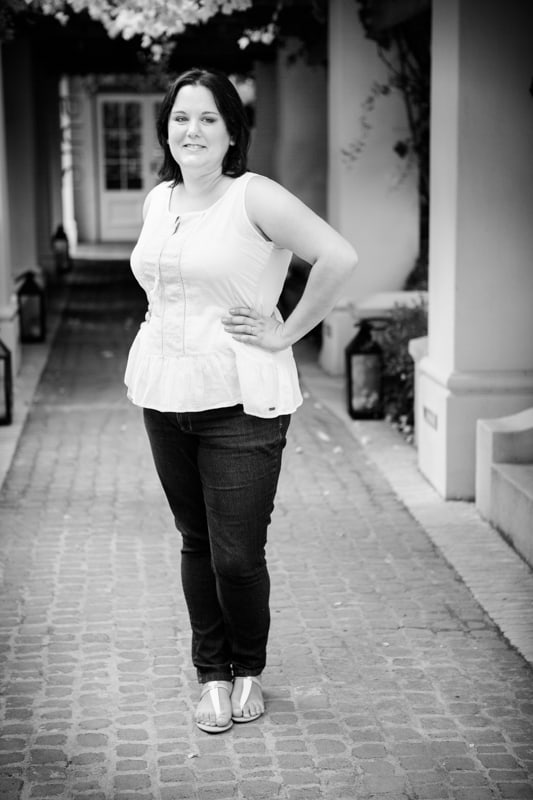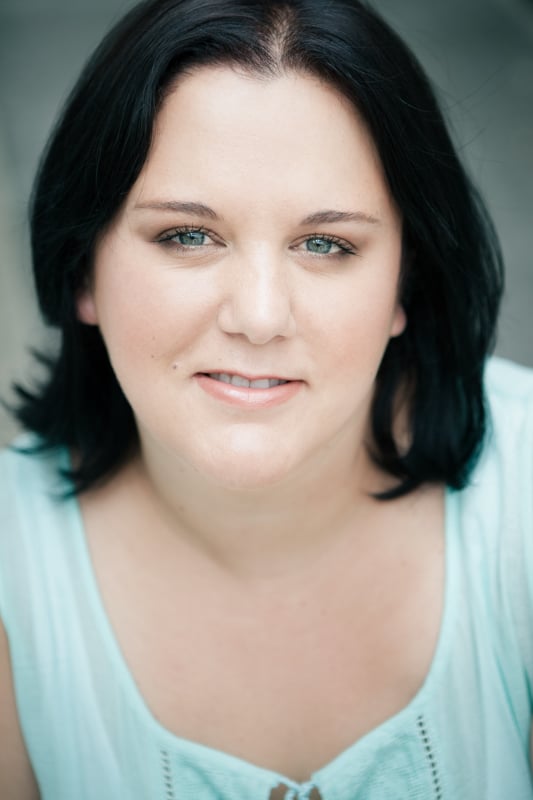 What a wonderful experience and what a deserving winner! I loved working with Emy and I think she looked beautiful! I would like to say a special thank you to all the sponsors involved, especially Hout Bay Manor for providing both the accommodation and the venue for our makeover. Listed below are all the wonderful sponsors who made this makeover possible.
Hair Makeover – Edge Hair Salon
Casual Wear – Old Khaki
Occasional Wear – Label Collections
Accessories – Zuri
Hair & Make Up – Kirsten Murphy MakeUp
Stylist – Dominique Luck 
Photography – Inspired Exposure
Additional Prize Sponsors: Essence, Kiehl's, Naturals Beauty and Pantene
Behind the Scenes Photography by Ian Rossiter & ©FAR Photography