What inspires your design style? It is a question I have been contemplating recently. I think your immediate environment influences where you draw your inspiration from, the climate you live in can also make an impact.
What Inspires Your Style?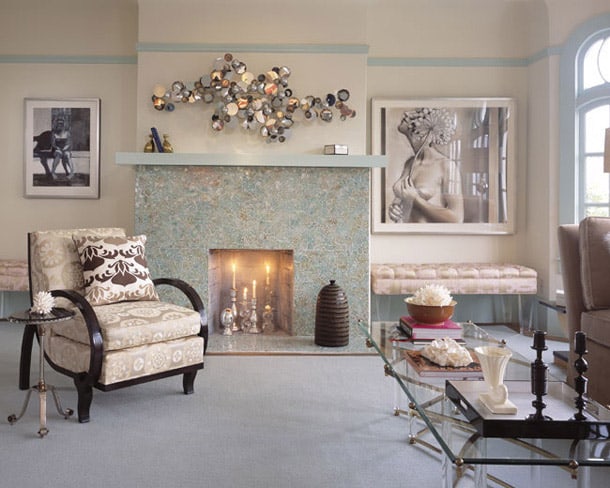 Another factor that can influence your choice of style and can be a beneficial tool is either using an art piece or an artefact to inspire a design scheme. Using one item as a focal point and drawing from it your colour palette and which textures to use in a room, can be most helpful.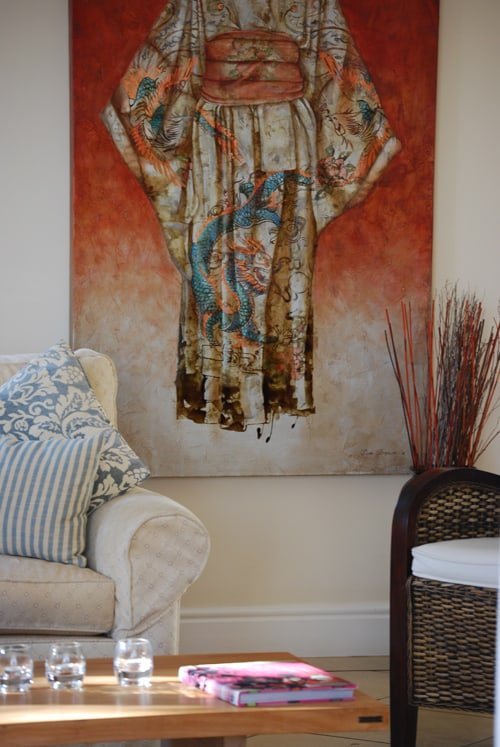 An art piece
you can pull colours and textures from art and replicate them in your soft furnishings: like scatter cushions or throws etc. Using the same factor you can apply it to the upholstery in a couch or single chair, using both texture and colour influence fabric choice. Depending on the type of art, i.e. contemporary, classic or romantic you can bring many of these moods into your space.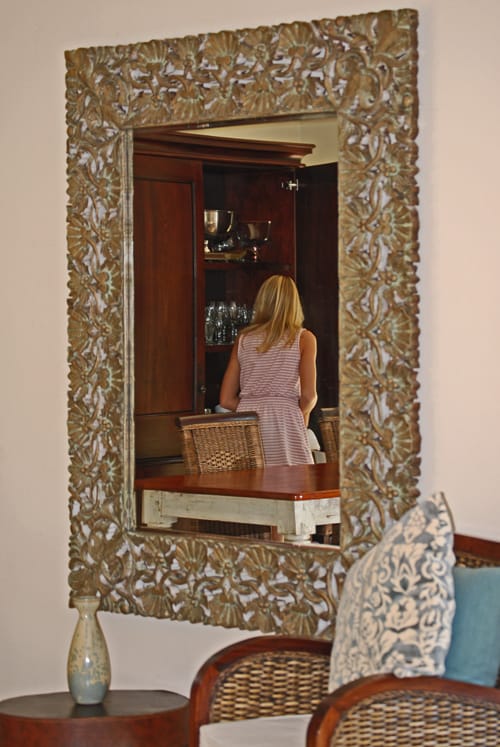 A mirror
 which is no longer just a functional item, is now seen as more of a piece of art. The frame is an excellent source of creative flair and can dictate both colour and texture in a room. Some mirrors are frameless and can add a great deal of glamour. One of my favourite pieces in our home is a contemporary style mirror we bought in Franschhoek a few years back. It definitely lends an air of elegance to the room.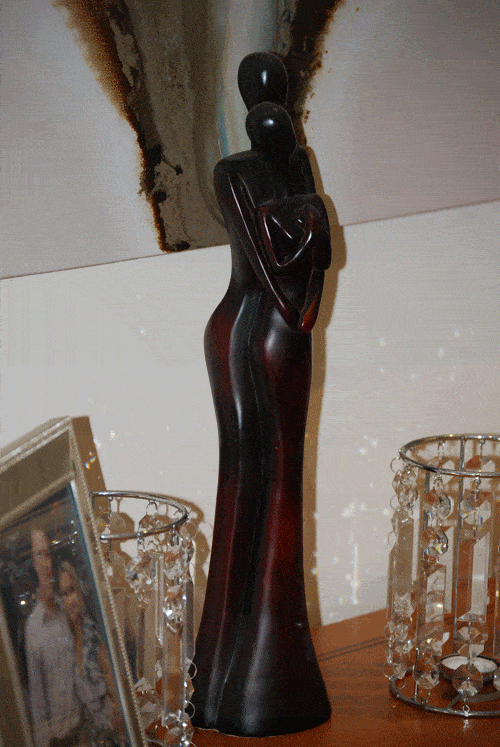 A statue or sculpture
Again this art form can relate to the décor in a room in various ways, depending on the medium that is used to create the object. Wood and stone are prevalent in the classic and contemporary periods and glass and steel feature in the more modern periods. Today we use a combination of these periods to create different moods in our homes. My personal favourite is a wooden statute we have, which reflects an atmosphere of sensuality and ethnicity because of the medium used.
It has even become fashionable to use a piece of jewellery or an item of clothing to create a mood in a room or inspire design style.
So how would you define your design style and where do you find your style influences?