Yesterday I was invited, by Nu Metro, to attend the press screening, of the soon to be released, spectacular motion picture Mirror Mirror. This modern adaptation, of the classic Snow White fairytale, stars my favourite actress, Oscar®-winner Julia Roberts as the evil Queen and Lily Collins (The Blind Side) as Snow White.  The film is directed by Tarsem Singh and also stars Armie Hammer (The Social Network) as the Prince, Sean Bean ("Game of Thrones") as the King, and one of my favourite comedic actors, Nathan Lane (The Birdcage) as the Queen's blundering servant, Brighton.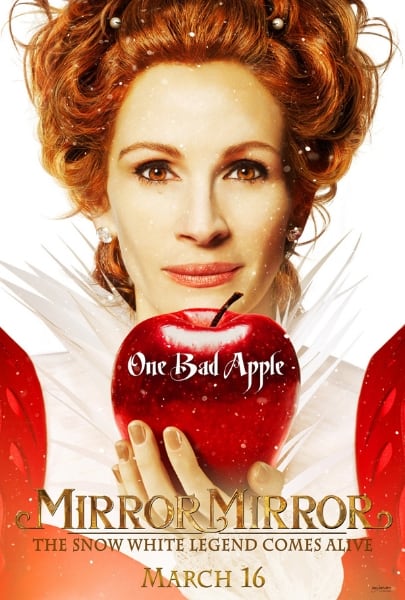 Mirror Mirror 2012
Mirror Mirror has all the elements of a traditional fairytale – A beautiful Princess, A charming Prince, An evil Queen, romance and drama, interlaced with dry wit and innuendo. Julie Roberts is perfect as the evil Queen/stepmother, bringing her beauty, charm and exceptional acting skills to the role, as well as her characteristic laugh and smile. We get to see another side of this award-winning actress's personality, as her character tries ruthlessly, to win the affection of the charming prince, aided with the help of black magic. Her mistreated step-daughter, Princess "Snow", played by Lily Collins, definitely looks the part of Snow White, with her raven-haired beauty. This impressive young actress brings a refreshing youthful-innocence to her character.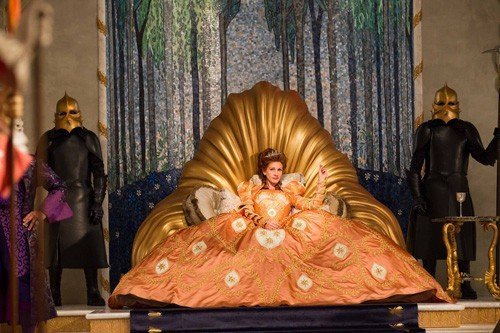 Without giving too much of the plot away, the young Princess, "Snow", realises that she must, at all costs, regain rule over the Kingdom that her father the King, played by Sean Bean, has left behind after his "death". Although the story line follows that of the original, the modern adaptations to character profiles, especially those of the seven dwarves and the addition of humour create an altogether fresh storyline. There are quite a few "laugh-out-loud" moments in the movie, as well as edge of your seat drama. Nathan Lane, who was fantastically funny in The Birdcage, brings a wonderful comedic presence and playfulness that unites the plot as a whole.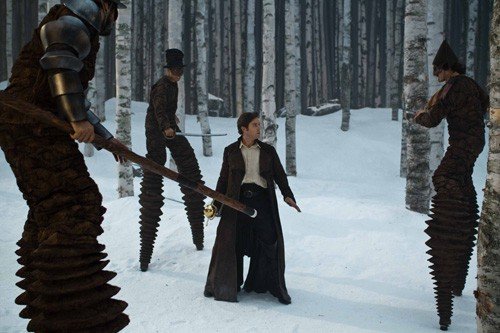 Armie Hammer, who plays the part of the charming Prince, is perfectly cast, he is both tall and handsome, the classic definition of a "leading man". He is love struck upon meeting "Snow" and so the story of romance, villainous and struggle for power unfold.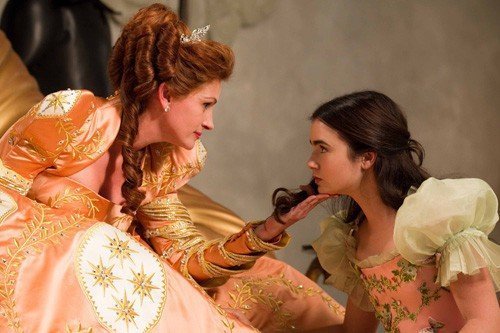 Although some critics have not been very positive about this movie I really enjoyed it and would recommend you at least give it a try. I certainly know that my daughters cannot wait to see it! It is a film that will appeal to young and old, especially if you enjoy a good fairytale with magical set design and gorgeous costumes.
Mirror Mirror is due to be released in cinemas on Friday 20th April 2012.