I love cooking and always aim to put a great tasting, nutritious meal on the table for dinner. Sometimes when I am feeling a bit adventurous, I can be known to whip up a gastronomic midweek-feast. There are also those occasions, after a busy day, that even I have a bit of a "cheat" day. My "cheat meals" are by no means boring or tasteless, they merely involve a few shortcuts. A tasty example is my Lamb Rogan Josh Curry Recipe.
Lamb Rogan Josh Curry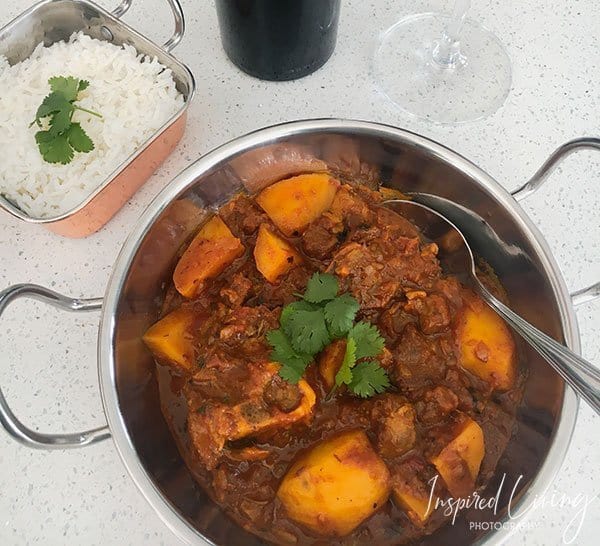 Lamb Rogan Josh Curry, perfect for a cold winters night, will impress your family, as well as your guests if you are entertaining. For my "cheat" version I use Woolworths Rogan Josh curry powder, or if you are feeling your inner domestic goddess, I have included a link to my recipe for Rogan Josh Curry Paste for you to try.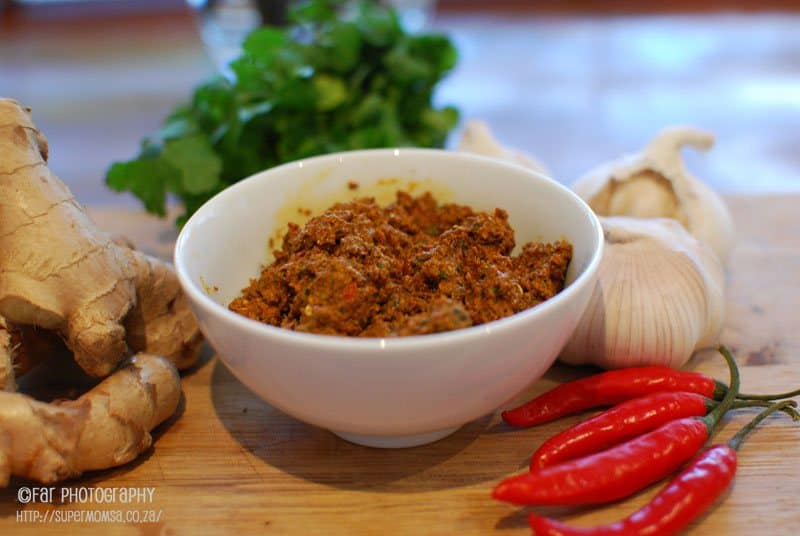 Ingredients:
800g Lamb leg cubes or lamb knuckles
1 Large onion
2 Cloves of garlic
100ml Tomato puree
15ml Tomato paste
2-3 Tbsp Rogan Josh curry powder
250ml Water
75ml Plain/Bulgarian yoghurt
Olive Oil
Salt & pepper
2 tsp sugar or palm sugar
A squeeze of lemon juice
Fresh coriander
Method:
Preheat your oven to moderate heat, 160-180°c. Trim lamb of any excess fat or sinew. By doing this, the meat will brown evenly, and it also prevents the meat from becoming tough. Once you have trimmed the fat off the lamb, season with salt and pepper. Heat a tablespoon of olive oil in a large ovenproof casserole (I highly recommend Le Creuset pots) on the stove and brown the lamb in batches. Remove from the pan and set aside.
Chop your onion and garlic and sauté over medium heat until soft and lightly browned. I also add a bit of extra ginger and chilli at this stage, but it is personal taste. If you prefer a milder curry, skip this step.
Once the onions are softened and lightly browned, add 2-3 tablespoons of your homemade Rogan Josh Curry paste or the Woolworths spice blend. Cook for 2-3 minutes over medium heat and then add your lamb back to the pot. Add the tomato puree, tomato paste, sugar, chopped coriander and water, stir to combine and cover.
Place in a preheated oven at 160-180°c for 1-1½ hours, stirring every 20-30 minutes. I usually add 4 Medium sized potatoes, sliced into quarters, once the curry has been in the oven for half an hour.
After 45 minutes add the yoghurt, a squeeze of lemon juice and stir to combine. When the lamb is tender, remove from the oven. If you feel that the sauce is too thick, add a dash of water to the pot and stir.
To Serve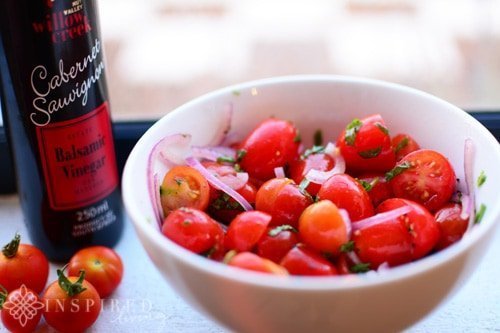 I serve my Lamb Rogan Josh Curry with Basmati Rice, as well as a Tomato and Onion Salad and a lemon, coriander and yoghurt raita. You can also serve it with naan bread if you like. Naturally, this dish is best enjoyed with a glass or two of red wine – my choice would be either a Grenache or Pinot Noir.
Images: ©2010 – 2019 Inspired Living and Fiona Rossiter. {Please do not use any images featured on this website without the written consent of the copyright holder and owner}