Inspired Style is your new weekly dose of style! Keeping you up to date with Fashion, Beauty, Accessory and Decor items that are hot and happening but will not break the budget!
Fashion Denim and Gold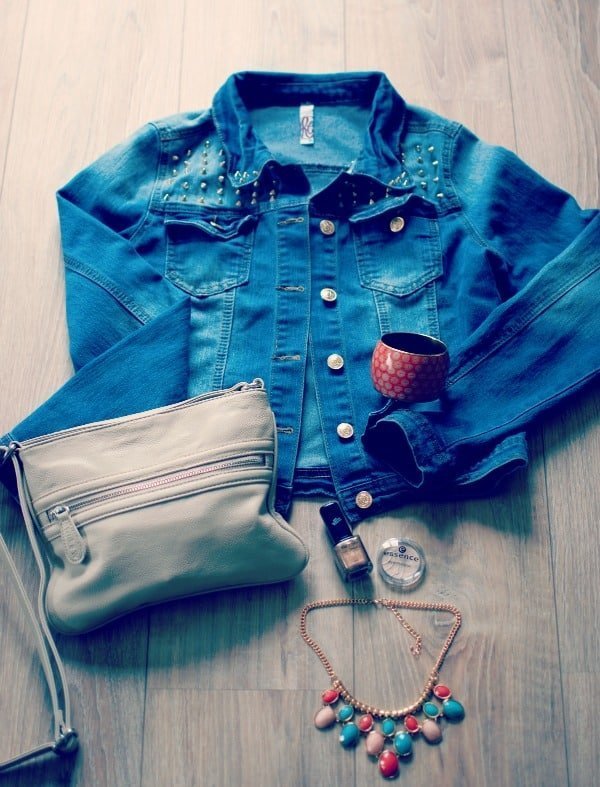 This gorgeous studded Denim Jacket from Mr Price is the first studded item that I have added to my wardrobe, and I love it. Needless to say so is my eldest daughter – she has had her eye on it since I brought it home! Who does not like denim and it is perfect for those chilly summer evenings.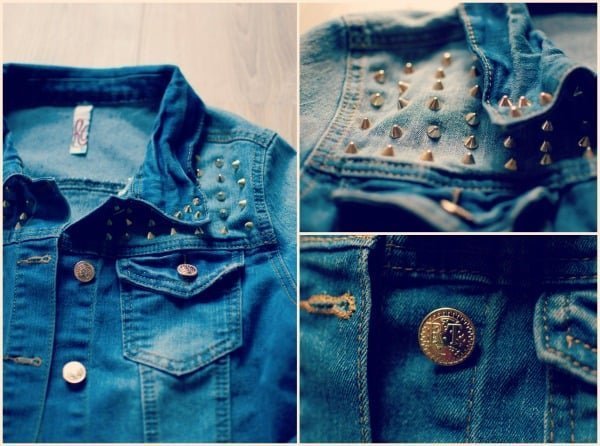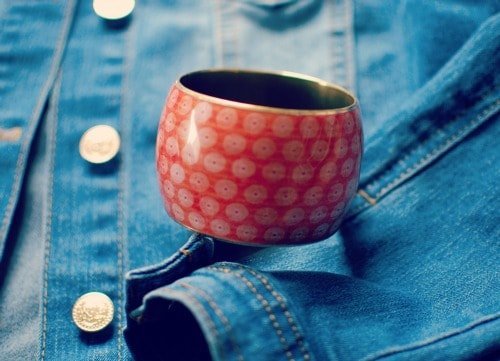 Accessories
This stunning Over-sized Coral Bangle was a pressie from my man for Valentines, which I think was super sweet and yes he got the colour so bang on! I am very impressed by his excellent taste!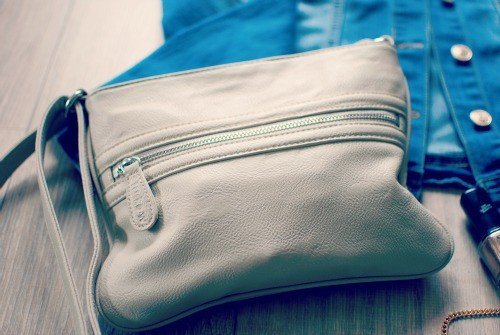 I am a bit of a bag collector but have held off on buying a Cross-body bag, as I felt most of them look like a bad version of a school bag but this beauty is from Studio.W at Woolworths. It is classic and classy, and the neutral stone shade means that it goes with most anything you wear. Admittedly it is rather small, but it fits all the important stuff a girl needs -some lipstick, cash, credit cards and my iPhone!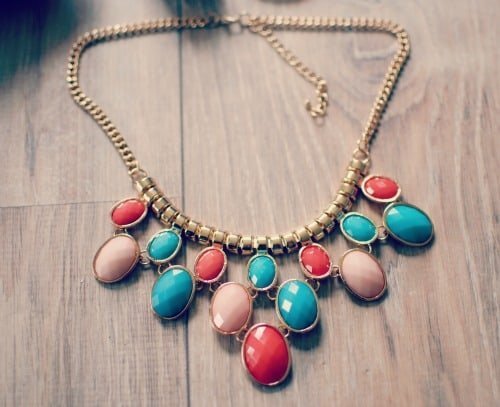 This beautiful collar necklace from Woolworths reminds me of a bejeweled crown, and it is a perfect combination of all my favourite colours! It looks stunning with the denim jacket, giving you a stylish pop of colour and will add a bit of added glamour to any outfit.
Beauty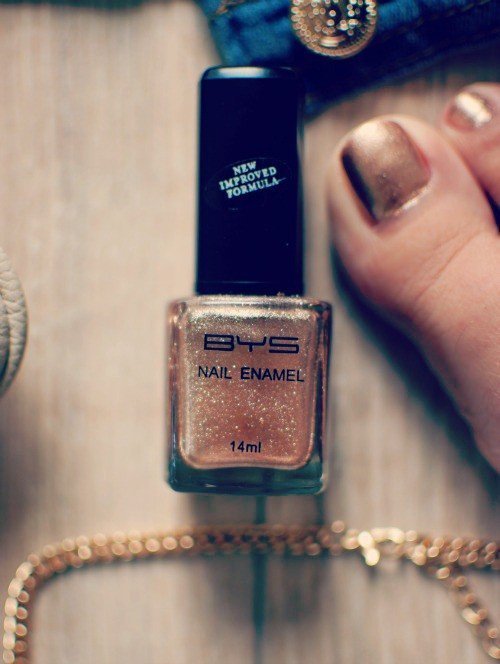 This is my first time trying anything from the BYS cosmetic range, and I have been impressed by this nail polish! The shade is called Astro Gold and fits in well with the Denim and Gold theme I have going on.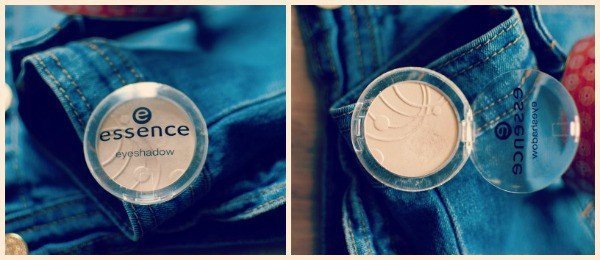 Last but not least is this lovely neutral eye shadow by Essence – "Cappuccino Please" it is perfect for achieving a beautiful shimmery-eye. It also looks fantastic if you blend it with a gold shadow and all you need to complete the look is a swish of sexy black eyeliner!
Items: Studded Denim Jacket R179 Mr Price, Studio.W Cross-body Bag R199 Woolworths, Gold Collar Necklace R120 Woolworths, BYS Astro Gold Nail Polish(from my Dec Rubybox), Essence "Cappuccino Please" Eyeshadow 19.95 Dischem.