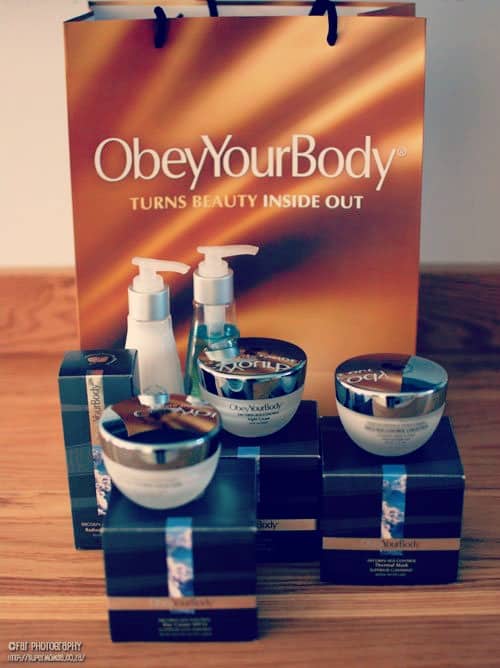 Many of my readers may have heard of Obey Your Body Skincare products but if not, this collection of internationally acclaimed beauty products is said to represent the most innovative, holistic range of cosmetic skincare. I have not tried any of their products as yet, but have heard many comments about the products, some good and some bad – so when I was offered the opportunity of reviewing a range of Obey Your Body products, I thought why not, I may as well draw my own conclusions.
Our comprehensive line of internationally acclaimed products combines an abundance of herbal and mineral gifts from nature with pharmaceutical technology so that we are able to offer a variety of products to you. As a result, you are able to develop a logical and personal skincare regimen that suits your needs.

Obey… Your… Body… Because it's all about you! ~ Obey Your Body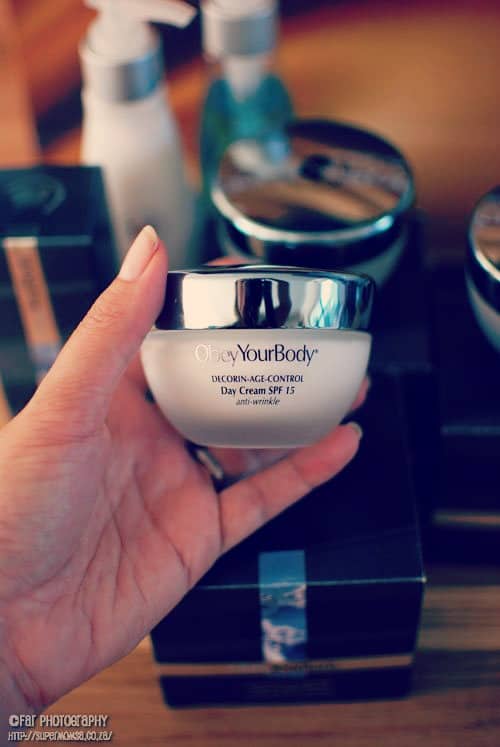 Most of the products that I will be reviewing are from the Age-Control Range. They are the Decorin Age-Control Day Cream SPF15, the Decorin Age-Control Night Cream,  the Decorin Age-Control Thermal Mask and the Decorin Age-Control Radiance Serum. The Decorin Age-Control (DECO) Collection fights the naturally occurring effects of aging. This advanced anti-aging formula promises to create youthful and healthy looking skin – something which we are all looking for!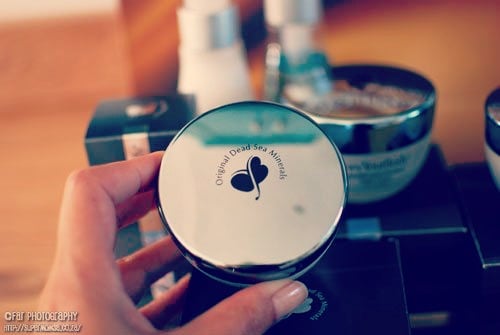 I am also trying out their Radiance Care Creamy Milk Cleanser and Radiance Care Clarifying Facial Toner. I will be using these products over the next 2 weeks and will report back to you on my thoughts about their effectiveness and results from using them.
To find out more about Obey Your Body Products visit their website by clicking here…
Disclaimer: Obey Your Body has sponsored the above products for review purposes.