I love nothing more than a pampering spa treatment. I must confess, however, I have not really had much time of late, to spend on pampering myself! So I welcome any and every pampering opportunity that crosses my path!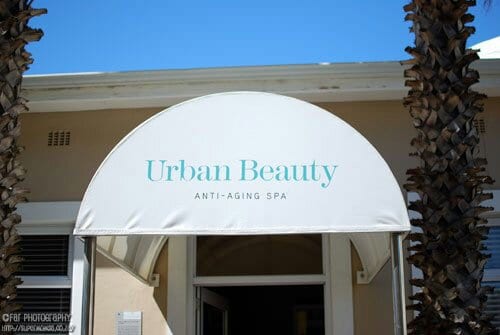 Urban Beauty Spa Cape Town
I do enjoy doing reviews but spa reviews are definitely the best!  I have recently heard so much about Urban Beauty Spa, I had to try it for myself. Urban Beauty is situated on the Portswood side of the über popular V&A Waterfront, in Cape Town. The perfect spot for a bit of pampering, followed by shopping and a spot of lunch!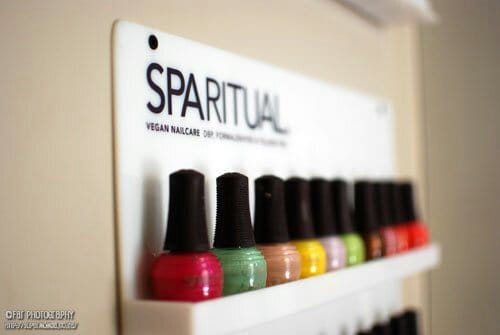 The Spa
After chatting with Claudia, who runs Urban Beauty, via email she recommended I try the QMS facial for my review. Having not yet tried the QMS range of products before, so it was a first-time experience all around. I was also informed by Claudia that her staff are not forewarned if a blogger or writer is coming in to do a review. I think that this is great a great policy, thus allowing me to form opinions as any other patron. Instead of receiving red carpet treatment, solely because I am writing a review.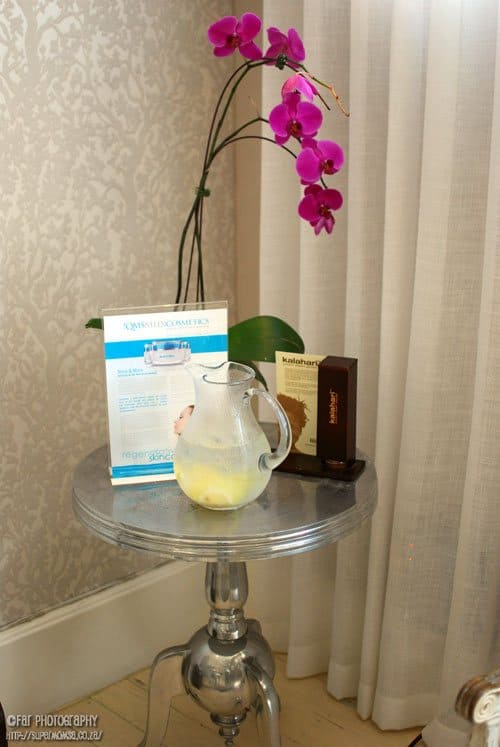 On the day of my treatment, due to bad traffic, I ended up arriving late for my appointment. I hate being late but I must commend the Urban Beauty staff for their professionalism. I was greeted with a smile and told not to worry at all! A really good start in my books! My therapist Jodi immediately showed me to the treatment room. I must admit merely walking through the door was enough for me to start to relax. Completely melting away the stress of being stuck in traffic.
QMS Facial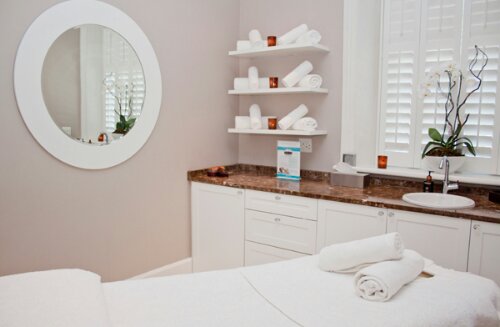 As I mentioned earlier I have never used the QMS products before but Jodi assured me that they would work miracles on my fatigued and fairly dehydrated skin. I also suffer from pigmentation which Jodi also mentioned QMS has the perfect treatment for.
QMS Medicosmetics is formulated by Dr. med. Erich Schulte, an aesthetic surgeon, lecturer and International authority on skin aging and skin regeneration, based on research led, collagen enhancing technology to create a bespoke regenerative system of skincare. QMS Medicosmetics is medical grade skincare that originated from clinical research into the critical role of collagen in skin regeneration and is designed to effectively treat damaged and aging skin on face and body returning it to a more youthful and healthy state by increasing collagen levels.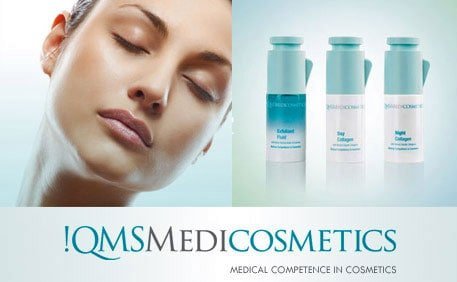 My treatment started with a deep cleanse and steam. While doing this Jodi questioned me about my skin and asked whether I had any major concerns. The question I was most thrown by, was enquiring whether I was claustrophobic or not. I must admit it caught me off guard, fumbling over my reply – I had a admit yes but only in confined spaces! She then explained that the mask that she would be applying, would cover my eyes – no problem I said. Nothing could really prepare me for this rather different experience. I thoroughly enjoyed it but I do understand why they ask the question first. The mask is applied and covers both your eyes and your mouth, with just your nose uncovered. My only wish is that I had a photograph of myself!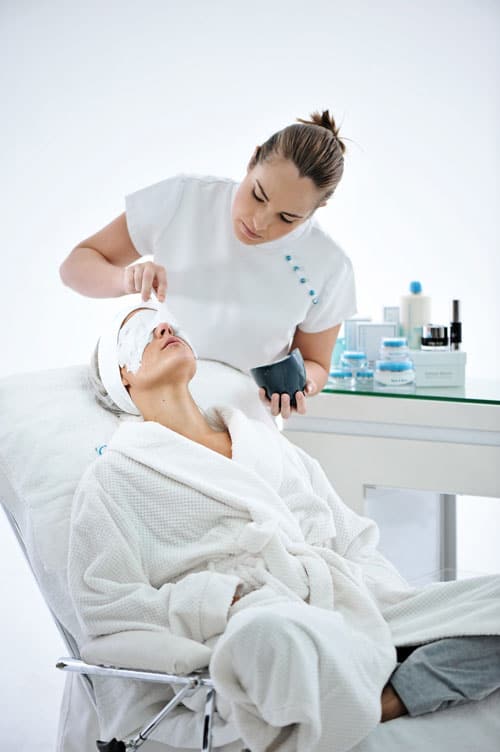 While my mask was left to activate I received a much-needed and completely relaxing foot massage! Once the mask was set, Jodi removed it and my skin felt amazingly refreshed already. The last part of the treatment was the application of the Day Collagen, which felt rich and luxurious on my skin.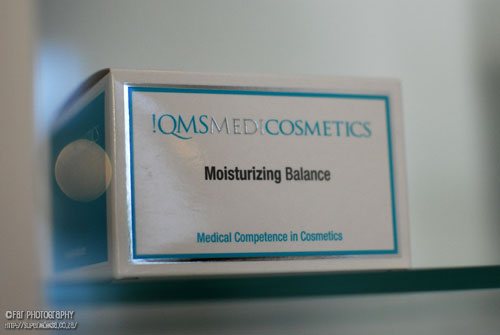 Will I be going back for another treatment – definitely! The QMS Facial is by no means an inexpensive exercise but I do think that the benefits could be seen immediately and my skin definitely had a renewed glow to it.
Another tip I received from Claudia was to exfoliate daily. There are so many differing opinions on this but I think the key is the type of exfoliator you use. I think most of us feel that we need to scrub away all the dead skin cells but the best exfoliation treatments are not abrasive at all. I have followed Claudia's recommendation and exfoliated every day, with a few different products and the results have been amazing!
Contact Details
So if ever you find yourself in need of a bit of pampering Urban Beauty is definitely the place to go! If you would like to find out more about the treatments they offer, then pop over to their website by clicking here or call them on Tel: + 27 21 425 2080 or Email: [email protected]
Location: Dock House, Portswood Close, Portswood Ridge, V&A Waterfront, 8001