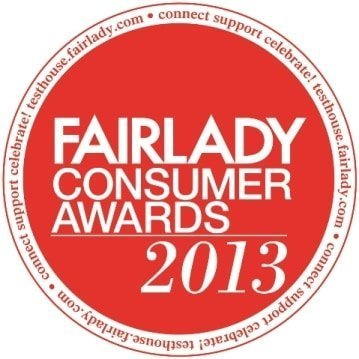 The hunt for South Africa's top kid-friendly products is on with the call to enter the 2013 FAIRLADY Consumer Awards. Categories such as Babies & Toddlers, as well as Kids 3 Years+, introduce moms to the best South African products.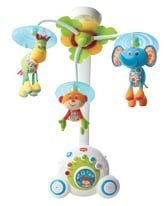 Last year's Babies & Toddlers award was won by the Tiny Love, Soothe and Groove Mobile. While the LeapFrog, Leap Pad was the hands-down winner in the Kids 3 Years + category.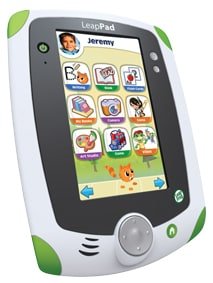 This year the Baby and Children's category will be judged by Jenny Collins, editor of Your Baby & Your Pregnancy, and Helen Schoer, editor of Baba & Kleuter. They are joined by two to four speciality judges chaired by the relevant FAIRLADY editor.
The panel of FAIRLADY Test House judges includes FAIRLADY editor Suzy Brokensha and FAIRLADY speciality editors Robyn MacLarty (wine), Justine Kiggen (food), Sally Kramer (Test House editor), dietitians Lila Bruk and Kim Hofmann (health), and Tasneem Larney (consumer).
Another new category this year is for Best Food Blogger, voted for online by FAIRLADY readers. "The internet and bloggers in particular have become so influential in our decision-making about food, from what to cook for dinner to which brand of dark chocolate to buy," says Kiggen. "It makes sense for us to give our seal of approval to bloggers who are of great service to consumers as a source of inspiration, and through their fastidious approach to their work."
The hallmarks of the Awards process are accuracy and fairness in identifying the best consumer products within the 12 major categories featured. According to Brokensha, the number of entries last year increased by 164% from the previous year, and the number of categories more than doubled. "The dramatic growth in the number of entries is the most important endorsement we can get from readers and producers alike. After 48 years in this market, the FAIRLADY stamp of approval is seen by our readers as a real statement of quality in a complex and heavily traded marketplace," says Brokensha.
The awards are open to all FMCG products and entries will be processed through the Fairlady Test House online hub. The easily accessible one-stop hub provides users with consumer reviews, tips, information and trusted ratings on all things consumer.
"We also have a Reader's Favourites Survey – a reader competition attached to the voting process," says Brokensha. "The awards wouldn't be the same without input from our readers, who are actively using and experiencing the products every day. The competition acknowledges the critical value of word-of-mouth, which plays a major role in consumer decision-making."
Log on here to enter.
For more information, email [email protected].  The 2013 winners will be announced in the November issue of the magazine.