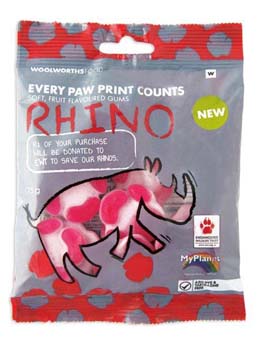 I love doing my bit for the environment or supporting wild life conservation. The small amount we do may seem insignificant but in my opinion every bit counts! Especially when doing good includes eating sweeties 🙂
Woolworths and MyPlanet have teamed up to raise awareness and funds to help save three threatened species. With the launch of the 'Every Paw Print Counts' campaign, every time you buy a packet of sweets, a bracelet or a shopping bag with the message "Every Paw Print Counts", a portion of what you pay goes towards helping one of two MyPlanet beneficiaries, the Endangered Wildlife Trust and the Wildlife ACT Fund, for the conservation of the Cheetah, Rhino and African Wild Dog.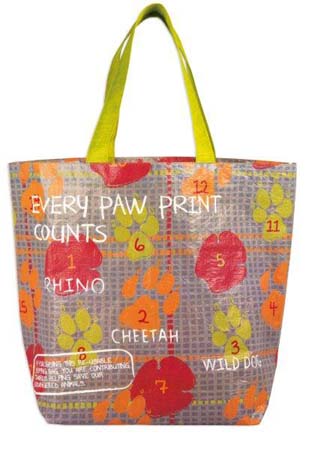 Woolworths has long been concerned about protecting our environment and wildlife. Now, with the 'Every Paw Print Counts' campaign you can help us give back even more.  For every pack of Every Paw Print Counts Soft Fruit-flavoured Gums sold, R1 will go to protect these endangered animals; for each 'Every Paw Print Counts' bracelet R8, and for each reusable 'Every Paw Print Counts' shopping bag sold, we'll donate R10.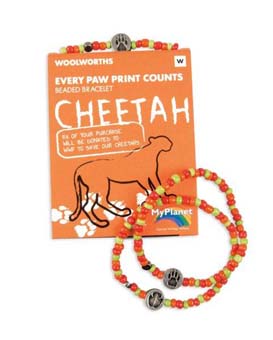 You'll find our 'Every Paw Print Counts' products at selected Woolies throughout South Africa and online at www.woolworths.co.za.
If you'd like to do even more for threatened species, you can get a MyPlanet card by applying at any Woolworths store or online at www.myplanet.co.za. Then, every time you swipe your card at Woolworths or other MySchool partners, a donation will go to the organisation/s you choose (you're allowed up to three beneficiaries) without any cost to you. If you're already a MySchool MyVillage MyPlanet supporter, you can add or change your beneficiary by calling MySchool on 0860 100 445. You can also link your MySchool card number to any Woolies card to ensure that you give back every time you shop at Woolies.
Remember, every swipe – and every paw print – counts!