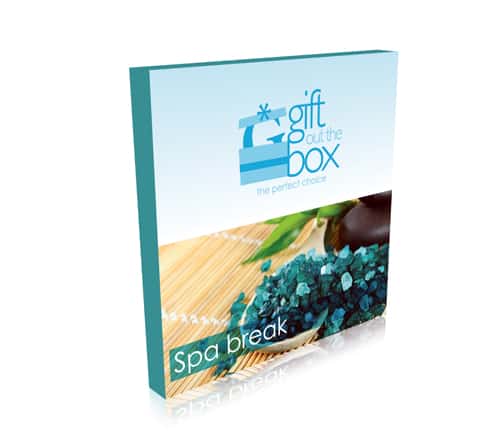 We all know how difficult it can be to buy the perfect gift for someone! Especially for friends and family that seemingly have it all! I have often spent many hours wondering around the stores trying to find that elusive gift, that ticks all the right boxes!  Well imagine you could, at the click of a button, have it all sorted out for you!
Gift out the Box is a wonderful concept, which offers you an exciting and fresh take on purchasing gifts for friends, family or co-workers. Life is so busy and we are confronted with so many special occasions such as: Christmas; birthdays; anniversaries; Father's and Mother's day; Valentine's Day – the list is endless, and most often we have very little time to shop.
So what exactly is Gift Out The Box and how can it make your life easier? The concept is the creation of thematic boxes offering the recipient a variety of experiences, beautifully presented in a box and delivered to their door! The gift box contains a guide book and offers multiple choices depending on the experience you have chosen for the lucky person, who will be receiving the Gift Out The Box!
Gift Out The Box offers a choice of different suppliers and choice of establishments, where the customer will be able to go, to enjoy their experience. The recipient, also has the pleasure of selecting the supplier, place and with whom to enjoy the experience.
Gift Out The Box is the first company on the SA market to implement this type of concept, providing consumers with elegant gift solutions, priced between R249.99 to R2000, which offer variety, to both the purchaser and the recipient. This service offers a new complete gift option for consumers and it is innovative, quick and easy to buy and use. Essentially it is a revolutionary gift coupon, offering a choice of suppliers and venues, without a retail value being disclosed to the recipient.

Gift boxes are divided into four categories:
Wellness
Getaway
Food and Wine
Leisure activities
Instead of buying the same gift or giving generic gift vouchers, Gift Out The Box offers specific'experiences' within various genres, i.e. well-being, escapes and culinary treats. The packaging of these new generation of gift vouchers are stylish and upmarket and allows its holder to select between a choice of destinations or activities around a given theme within a maximum of 36 month period.
Other gift boxes which are new to the Gift Out The Box family are: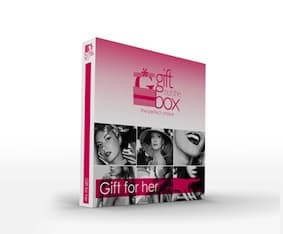 Gift for her for 1 or 2: (Western Cape & Gauteng):
We are always looking for gifts for the women in our lives, whether it is your sister, mom in-law or a special friend! They certainly deserve to be pampered from time to time, with this Gift for her, women will have the opportunity of escape reality, even if only for a little while, alone or with friends. They can select from experiences which include a cooking class, a surf lesson, a hairdressing experience or tastings. The experiences can vary from 1 to 2 people.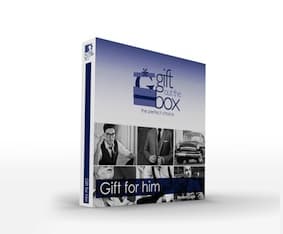 Gift for him for 1 or 2: (Western Cape & Gauteng):
Some of the unique experiences which this gift box offers are brandy tasting, an archery introductory lesson, wine tasting, a Spa experience for men only… All experiences proposed by Gift for him are designed for men and whichever experience they select they will enjoy doing something they really want to do. The experiences can vary from 1 to 2 people.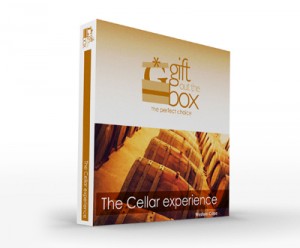 The Cellar experience for 2 (Western Cape):
There are many wonderful Cellar experiences to choose from, in the most beautifully situated areas. This gift is a great opportunity to try out some interesting tastings combinations, such as relaxing picnics, tapas platter, all combined with either wine, brandy or champagne tasting. Cellar tours are also available at selected outlets. This tastings experience if for 2 people.
I will be trying out The Cellar Experience soon, with my hubby and I will share my review with you afterwards. I am really looking forward to trying this out – the hard part is deciding where to go! 🙂
If you would like to find out more about the Gift Out The Box choices and how to order pop over to their website by clicking here. Gift Out The Box is currently available in the Western Cape and Gauteng. You can also connect with them on Facebook.