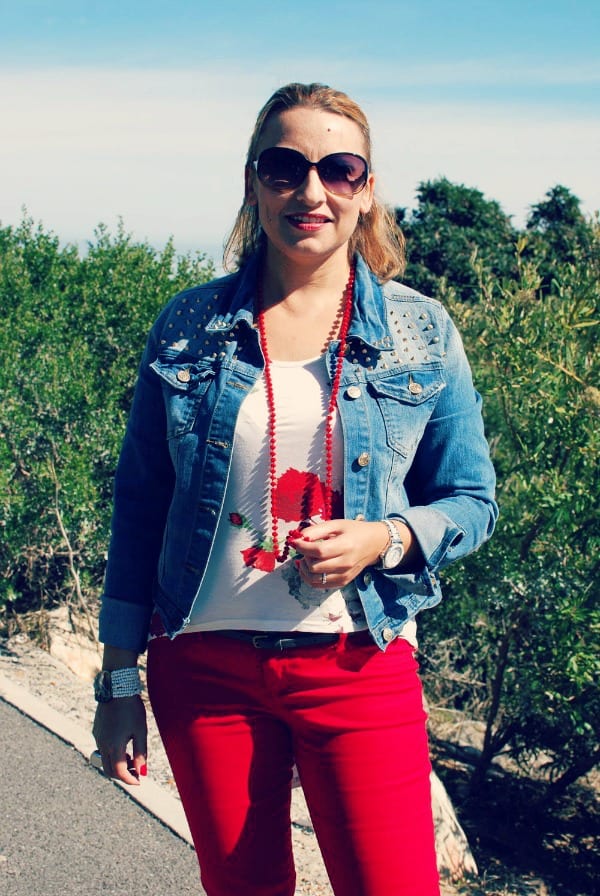 I know the weather today is a bit chilly for this outfit but it was a post that was meant to be published last week but alas did not happen! Well if nothing else here is something to brighten a rather grey day in Cape Town!
These red skinny jeans from Woolworths are my new favourite item of clothing! Well you know by now I love red and lucky for me it is super popular this season. The floral T is also from Woolworths and the jacket you must know by now is from Mr Price and was featured here and here.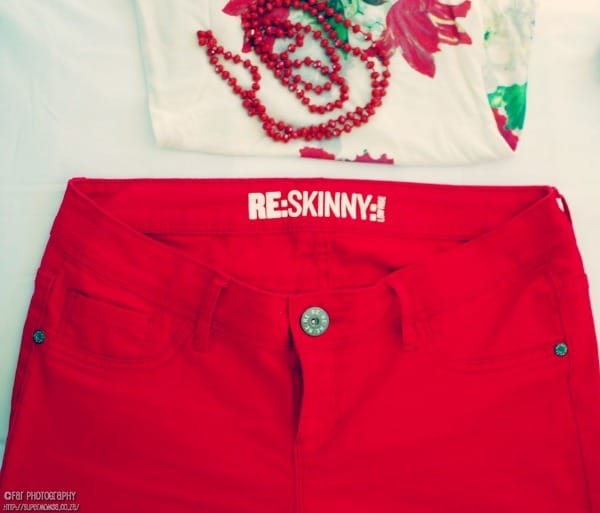 The skinny jeans are a great fit, very flattering(so the hubby tells me) and I have taken to rolling the hem of my jeans up, for a preppy-look, which according to Lucy da Costa from Style Society SA is bang on trend! I am loving this floral T which also has the high-low hem I have blogged about before.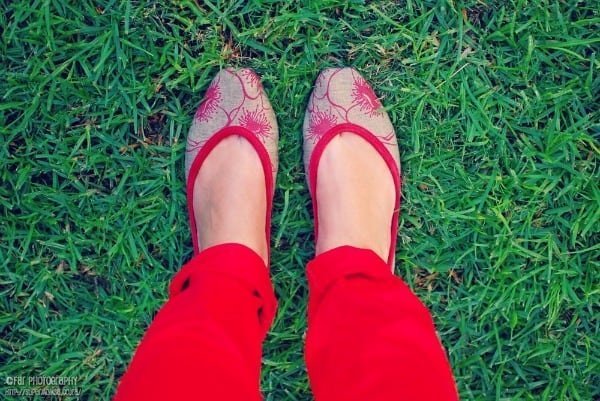 These gorgeous pumps, from Luli Pulani, are one of my favourite pairs! Not only do they look good but yes they are red and super comfy too!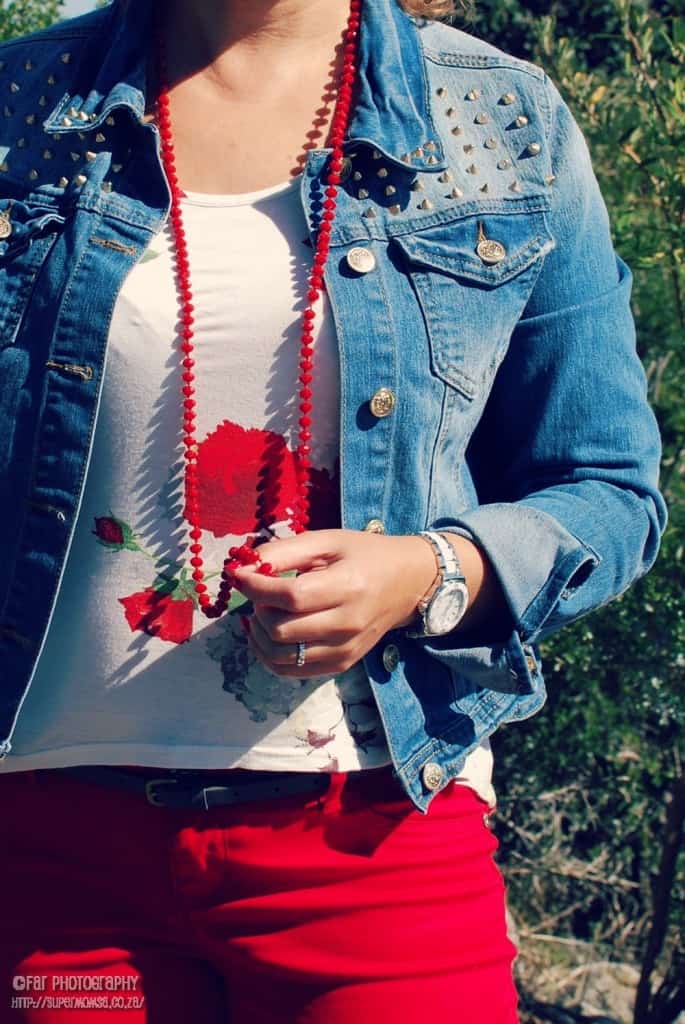 I am hoping that this is not the last of the good weather but that said I am really enjoying the transition from my summer wardrobe to autumn/winter and have bought a few fab things, which I will share soon!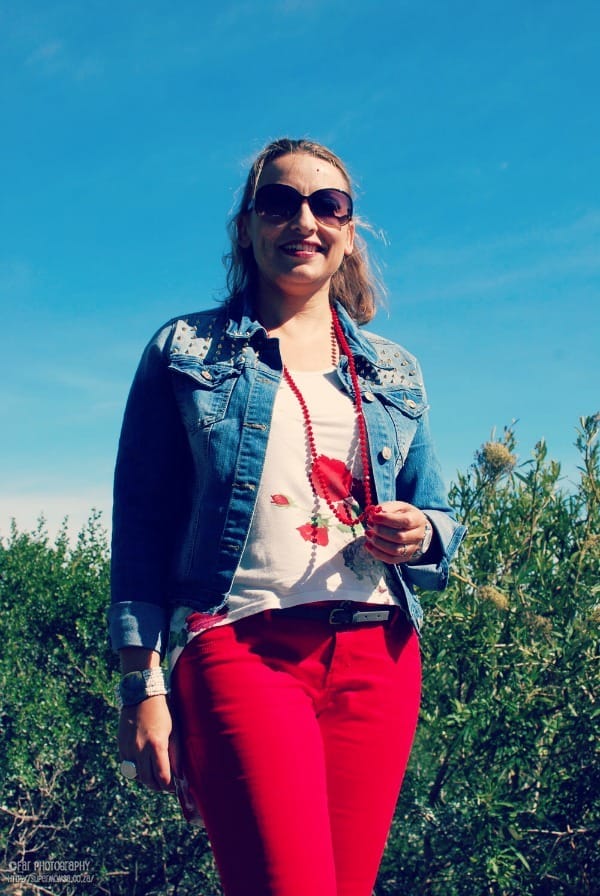 Items: Red Skinny Jeans R250 Woolworths, Floral T-Shirt R130 Woolworths, Skinny Grey Belt R99 Woolworths, Studded Denim Jacket R179 Mr Price, Floral Pumps from R500 Luli Pulani, Red Beads Woolworths(Last winter), Russian Red Lipstick R180 MAC, Red Nail Polish Nails Inc.(Bought in UK a while ago)