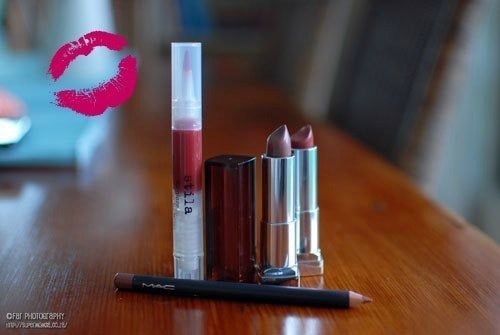 As you may have noticed I am really loving the plum and wine shades for winter 2013 from fashion right through to nail polish shades. In my opinion these colours are perfect for the season, sexy and sultry. Reminiscent of a glass of ruby, red wine or a bowl of delicious ripe plums!
These lipstick and gloss shades, I am sharing today, match perfectly with this winter palette, they are not too dark, for everyday wear but still uber-sexy.
I am loving this lip pencil by MAC! The shade is Spice and it goes well with most pinks and brown shades, I have even used it with red lipstick before.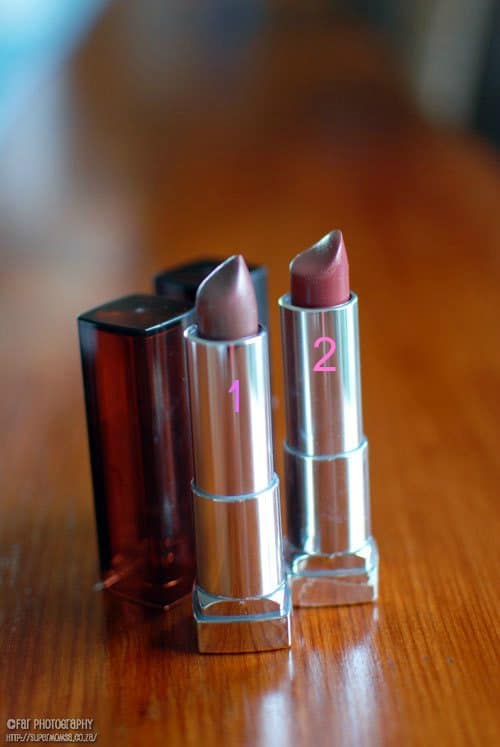 Maybelline lipsticks are one of my favourites, actually it is the lipstick I buy more frequently and use most often. I tend to blend shades to get the colour I am looking for and these shades are perfect on their own or blended. Shade no.1 is Toffee Tango, a more subtle brownish plum mauve, with a bit of frost and no.2 is Warm & Cozy, I love this shade because it is neither pink nor brown but rather a perfect mix of both! Both shades are from the Colorsensational Range, which have crisper colour, from pure pigments and a great creamier feel from nourishing honey nectar.
Last but not least is a bit of gloss or in this case Stila Lip Glaze in Cranberry. I like to wear gloss over my lipstick, as I love the moist feeling it gives my lips, as well as the shimmer. Unless I am wearing a matt lipstick you will always find me wearing gloss 🙂 This is the first Stila lip product that I am using and I must admit it took me while to figure out how to get it to work it! I love the glossy finish this lip gloss gives your lips and the colour is stunning!
[youtube]http://youtu.be/2roYrQ4iwzY[/youtube]
I have included a video tutortial featuring the lipsticks featured in this post and a few tips for better application.
If you would like to read more of my beauty posts and reviews please click here