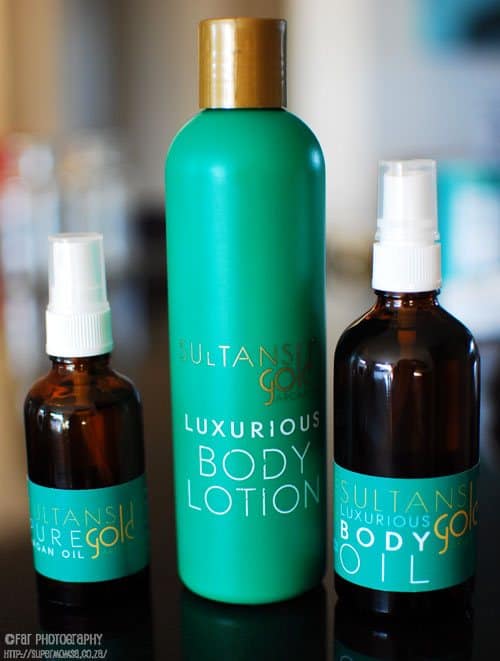 Winter is definitely the season, when it can be very easy to neglect your skin, especially when it is covered in layers of clothing but it is vital to maintain good moisturising habits, regardless of the season.
My daily routine includes using a body cream or body butter, either once or twice daily and if I feel my skin requires extra hydration, I use a vitamin E or tissue oil.
I was recently asked to review products from the Sultans Gold Argan Oil range, which is available from the fab new online store Lushberry.
The three products I was given to review are: Sultans Gold Luxurious Body Oil with Argan, Sultans Gold Pure Argan Oil and the Sultans Gold Luxurious Body Lotion with Argan.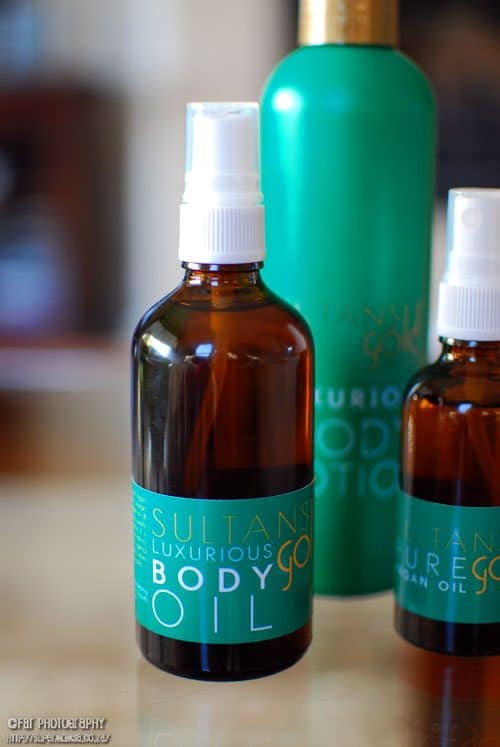 Argan oil, known as Liquid Gold has been used for centuries, by the women of the Berber tribe in Morocco, to help rejuvenate their skin and nourish hair and nails. All Sultans Gold Argan oil products are produced in Morocco under the strictest quality conditions by an accredited ISO 9001 manufacturer.
Sultans Gold Argan Oil is said to combat the premature ageing process of the skin. It has also had great success in the reversal of signs of ageing, by helping to regenerate skin cells. Argan Oil also promotes skin elasticity, which helps to prevent stretch marks and cures the discoloration of the skin resulting from stretch marks. It can also strengthen weak or brittle nails.
Sultans Gold Luxurious Body Oil with Argan~ Argan Oil is combined with Jojoba and Sweet Almond Oil, which are easily absorbed into the skin and is suitable for daily use. This sensual oil is delicately scented with the orange blossom of Morocco and will help keep your skin moist and hydrated by reducing evaporation. This is a perfect treatment for sensitive skin, it will improve marks and scarring and has excellent anti ageing properties.
One of the benefits of this body oil is that it can be used as a supplement to Sultans Gold Luxurious Body Lotion to increase both its richness and its effectiveness. I have found the Body Oil particularly effective after my recent trip to Thailand, as the heat and frequent swimming left my skin exceptionally dry.
Sultans Gold Pure Argan Oil ~ This 100% Organic Oil is rich in vitamin E and can be used on your skin, hair and nails. I have being using as a cuticle oil and it works beautifully to keep your cutiles wonderfully soft! I have tried using it on my hair before styling but found it a bit too oily for my hair, which is very fine.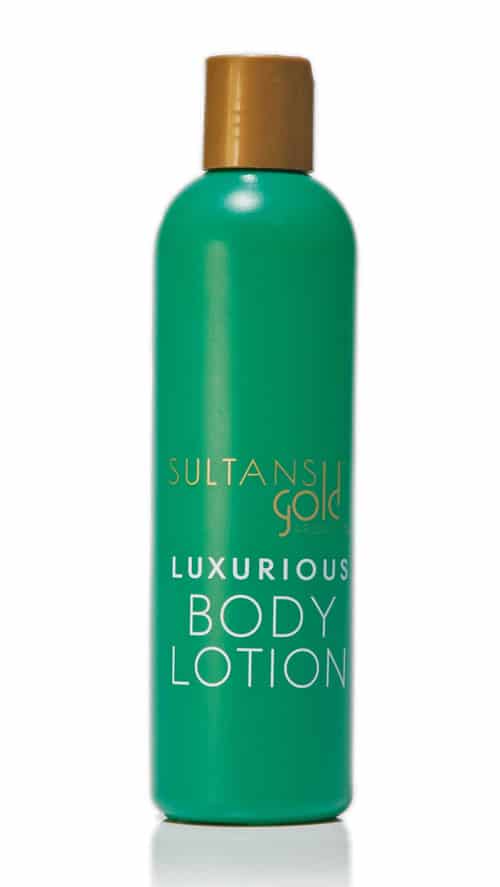 Sultans Gold Luxurious Body Lotion with Argan Oil ~ Is suitable for all skin types. It is light in texture and is easily absorbed into your skin, to provide total hydration. It is rich in vitamin E which improves the elasticity of your skin and slows down the ageing process and helps to prevent stretch marks.
I absolutely love this body lotion, which is light and none greasy but still suitably moisturising. It leaves your skin smooth and silky and the fragrance is heavenly.
To find out more about these and other great products visit the Lushberry website by clicking here.