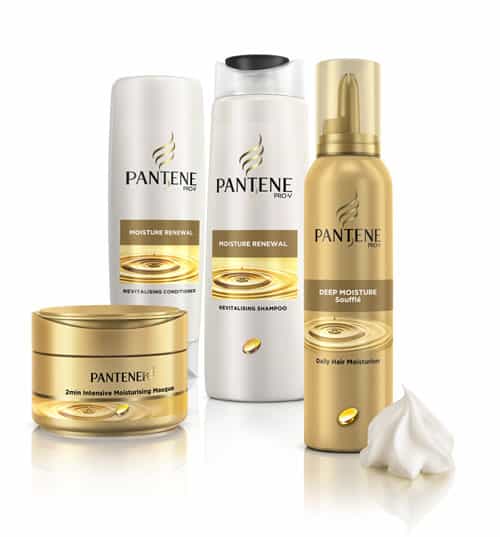 A few weeks back I received the Pantene Moisture Renewal Range, of hair care products, to try out and review. Pantene is not the range of products I normally use but I have been struggling with dry ends, so I was keen to see if these products would help.
Much like our skin, our hair requires devoted loving care, nutrients and most importantly, conditioning, especially during the dryer months of the year. The weather can play havoc with your hair, especially the extremely cold winter weather but there are other factors, which can contribute to dry and lifeless hair.
I thought I would include some hair-care advice in this review, from Dr John Gray, who is an expert medical practitioner and internationally acclaimed trichologist. He explains that temperature is not necessarily a leading factor for caring for dry hair, but rather a combination of the following habits:
• How processed is your hair?
• How many times a week do you wash and heat style your hair?
• How often do you condition and add a moisture treatment to your hair care regime?
• How often do you make an appointment with a professional stylist, to keep split ends trimmed and your hair shaped in an attractive and easy to maintain style?
My hair is in fairly good condition and not over processed but I do heat-dry it on a daily basis hence the dry ends. I find it vital to condition my hair each time I wash it but because my hair is extremely fine, I cannot use products which are too moisturising and leave my hair feeling oily.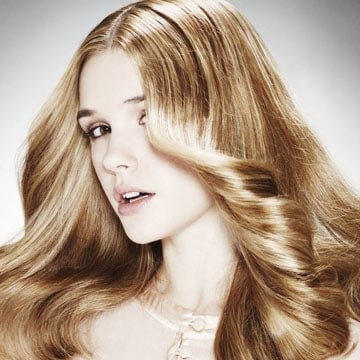 The Pantene Daily Moisture Renewal collection works to re-hydrate and replenish the driest of dry hair, with targeted micro-moisturisers. By supporting the control of moisture movement, the hairs' natural lipid layers are protected, which ensures your mane looks and feels silky smooth, glossy and radiant, for up to 24 hours.
These are a few tips from Dr Gray to banish dry unmanageable hair:
"Condition, condition, condition! Hair must be conditioned after every wash. Protection against moisture loss works best after working a conditioning cure or masque treatment through the hair such as the Pantene Intensive Moisturising Masque.
"Wash 'n rinse: Many of us subject our heads of hair to rigorous washing and styling on a daily basis. Through our devoted attention, we lose precious moisture, which ultimately leads to damage."
 "After using a rich shampoo such as Pantene's Moisture Renewal Shampoo with micro-moisturisers, which targets the driest areas of hair to help protect the natural lipid layer, towel-dry your hair. This is an important step before completing the drying and styling process because a hairdryer, by way of example, can boil the water in your hair because it delivers dry heat temperatures of around 140°C."
"Ensure you pay regular visits to a professional hair stylist. With over 100,000 strands of hair on the average human head, two centimeters of split ends, actually equates to two kilometers of damaged tips. By maintaining the right length of hair, your style will be easy to control and maintain, and ultimately, your hair will be enabled to hold its moisture content."
My Pantene Moisture Renewal Review: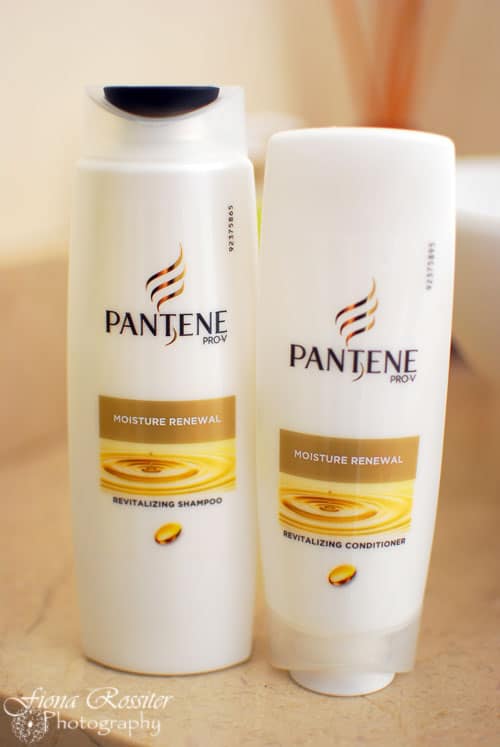 Moisture Renewal Revitalising Shampoo and Conditioner:
After our recent trip to Thailand I have really been struggling to get my hair back to its natural soft silky state and have tried various different products to add more moisture. I must admit that I was a bit skeptical at first, when I was offered these products to review but I have really enjoyed using both the Shampoo and Conditioner. These products are not over moisuturising and do not weigh your hair down at all. I found my hair soft but not fly-away, which tends to happen to my hair. My hair was manageable and easy to comb through making styling it a pleasure.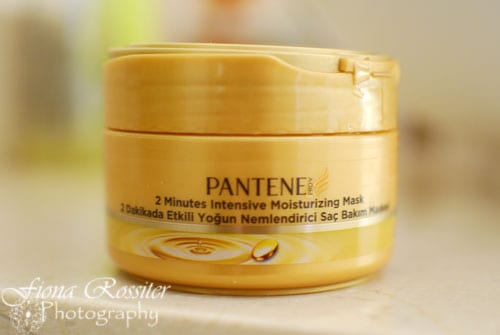 2 Minutes Intensive Moisturizing Mask:
This is an awesome treatment but because my hair tends to become oily quite easily, I have only been using it once a week. It is light and does not weigh your hair down or make it tacky after using it. My daughter who has curly hair, which tends to dry out, has also been using the treatment but twice a week. You can apply it after you have washed your hair and leave on for two minutes, while you shave your legs or use your body scrub. Then rinse as per normal, it is super quick and easy to use and is definitely a product I would buy!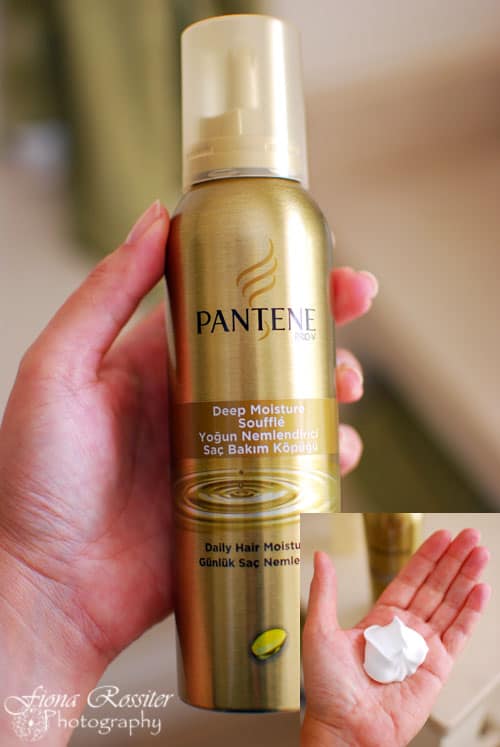 Deep Moisture Soufflé:
Last but certainly not least, the Deep Moisture Soufflé, leave in treatment, which looks like pipped meringue, is truly amazing. It is a blend of four moisturises, which help protect your hair against heat damage. It looks a bit like regular styling mousse but it does not have the same sticky texture that mousse does. You only need to apply a small amount to towel dried hair before you style it, for perfectly silky tresses!
*Disclaimer – The Pantene Products were sent to me for review purposes but the views and opinions are my own.
About Dr John Gray:
John qualified in Medicine from St George's Hospital in London. He ran a family-based primary care practice and trichology clinic before moving to South Africa in 2010.
As well as being a senior consultant to P&G, John is a member of the European Academy of Dermatology, the Royal College of General Practitioners, the European and North American Hair Research Societies, the Royal Society of Medicine and the Institute of Trichology.