After a recent trip to Thailand, where coconut is plentiful, I was intrigued when I was offered the chance, to review a few local coconut products. All the products in my article on The Health Benefits of Coconut, are available from Wellness Warehouse stores or their online store.
Health Benefits of Coconut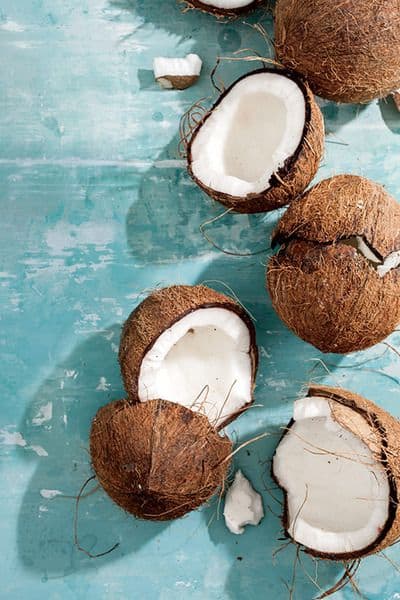 Coconut has been a staple dietary source for medicine and food of Pacific Islanders for thousands of years. They are among the healthiest and longest living people in the world, due to their healthy diet, which helps protect them from heart disease, diabetes, cancer and other degenerative conditions.
As one of the world's super foods, the uses of coconut are endless, ranging from using it in cooking to coconut being an essential beauty product. Most of us however limit our use of coconut to baking and cooking Thai Food, which is one of the reasons that I am really keen to try and include more coconut products in my daily life, to see exaclty what the benefits are.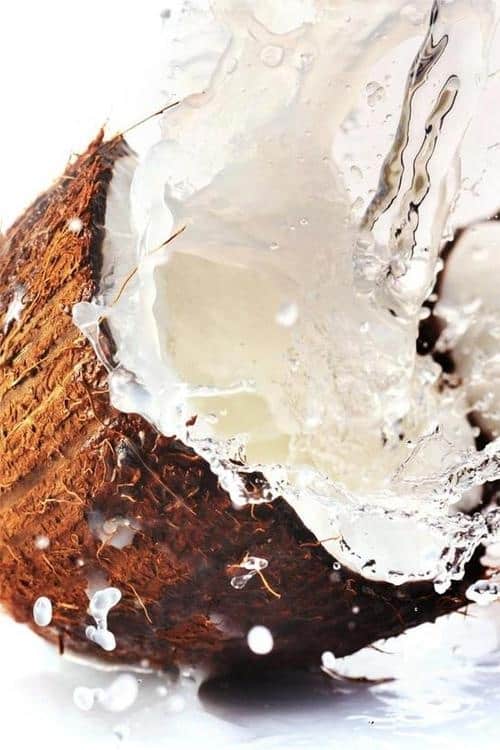 Coconut Water
Coconut water is the clear liquid that comes from the inside of whole, young green coconuts with hints of natural sweetness and nutty flavours. It is loaded with vital nutrients, amino acids, minerals and has anti-viral and anti-bacterial properties. Coconut water has become one of the most popular, refreshing, health drinks consumed all around the world due to its excellent benefits.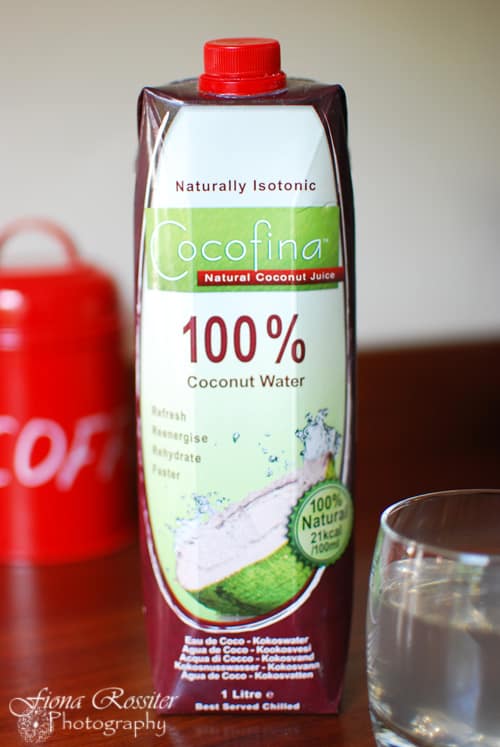 Drinking coconut water in moderation can aid in weight loss due to it being low in fat, cholesterol and chlorides. It is recommended drink for diabetics as it contains nutrients required by diabetics to keep their sugar levels down. It also reduces the risk of kidney stones due to its natural diuretic properties and the presence of minerals, potassium and magnesium. Furthermore, coconut water is an excellent choice for athletes because it contains electrolytes that are lost during exercise in sweat.
In its complete natural state, it is often preferred over fruit juices, fizzy and energy drinks due to it not containing any preservatives or artificial sweeteners.
I must admit that coconut water is definitely an acquired taste and definitely something that should be consumed ice-cold! I do think that it is something I could get used to drinking, knowing how good it is for you 🙂
Cocolife and Cocofina coconut water is available from Wellness Warehouse stores as well as the online store.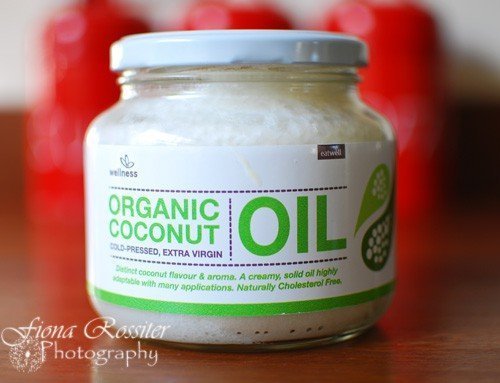 Coconut Oil
More and more people, especially athletes, are starting to use coconut oil as a key ingredient in all their cooking and baking due to its extensive benefits. The health benefits of coconut oil include a boosted immune system, stress relief, hair and skin care, a regulated metabolism and proper digestion, weight loss and cholesterol maintenance.
It can also provide relief from diabetes, kidney problems, high blood pressure and heart diseases. These benefits can all be attributed to the presence of lauric acid, caprylic acid and capric acid as they have antimicrobial, antioxidant, anti-fungal and antibacterial properties.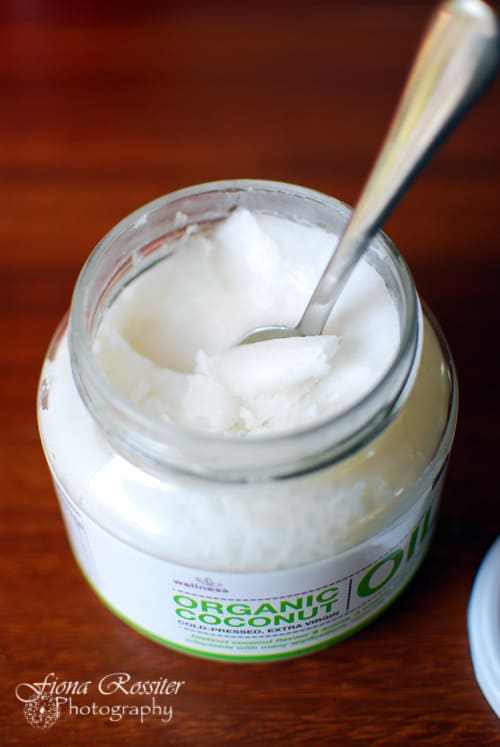 In addition, coconut oil is not only known for its use in cooking and baking, but also as one of the best natural ingredients for hair care. The oil in its natural state is widely used in the Indian sub-continent where people apply coconut oil on their hair every day after bathing or showering. It is known as an excellent conditioner as it moisturizes hair and assist in the re-growth process of damaged hair. The oil promotes healthy hair growth and is highly effective in reducing protein loss.
My main concern with using coconut oil for cooking, was that the coconut flavour would be dominant and change the overall taste of the dish but I have, in fact, found it quite mild. It is quite different to use an oil in a solid form but it melts very quickly. Coconut oil is definitely a product I will continue using.
As a stockist of organic coconut products, Wellness Warehouse has their own brand of coconut oil selling at R99, 99 per 500ml. The product is a cold pressed extra virgin oil and naturally cholesterol free with a distinct coconut flavour and aroma.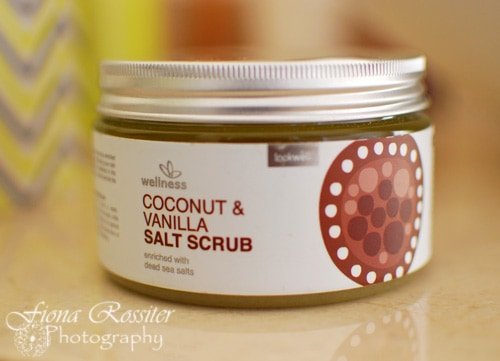 Coconut for your body
Wellness Warehouse stocks a complete range of Wellness, organic coconut body products ranging from a coconut and vanilla scrub to a body wash and creams, which are all infused with vanilla. The Wellness coconut and vanilla body range is made from 100% natural ingredients containing no artificial fragrances, colourants and sodium laureth sulphate (SLES). The range is certified organic and has not been tested on any animals.
Coconut oil, the main ingredient in the Wellness coconut and vanilla beauty range, has ample benefits for the skin. The oil in the products is a highly effective moisturizer and a safe solution for preventing and treating dry and flaky skin. It helps various skin problems including eczema, dermatitis, psoriasis and other skin infections. The abundance of antioxidants in coconut also help reduce the effects of aging on the skin.
The Coconut & Vanilla Salt Scrub I received to review smells amazing! It does leave your skin feeling refreshed and super moisturised but it is quite oily and makes everything rather slippery, so take care if you use it in the shower!
These products are available from Wellness Warehouse store or via the online shop and instore ranging from R65 to R105.
Other Coconut Products:
Coconut Flour ~ Coconut Flour is naturally low in carbohydrates and high in nutrient content, coconut flour is a healthy alternative for baking and cooking. Coconut flour is made from the meat of the coconut that has been dried and ground into four. One tablespoon of coconut flour contains only 30 kilo calories against 10 grams of fibre. The fibres in coconut are often referred to as a "metabolic medicine" as it speeds up the metabolism aiding in weight loss.
Coconut flour is gluten-free, low in cholesterol and free of phytic acid, which prevents important nutrients from being absorbed by the body. The combination of coconut flour's low level of cholesterol and high fibre content can aid in weight loss, protect the heart from heart disease, decrease blood pressure, aid in the prevention of strokes and boosts energy production.
The health benefits of coconut flour are endless. Furthermore, it is high in protein, has anti-bacterial properties, boosts thyroid function, cleanses the body's internal systems and enhances bone and dental health due the high level of calcium and magnesium present in the flour. Coconut flour does not taste of coconut, but has a slight sweet taste that is versatile enough to use in any dish.
Organic Somama coconut flour is available from Wellness Warehouse at R69, 99 for 550g.
In addition to coconut flour, Wellness Warehouse stocks organic, fine desiccated coconut and coconut shreds that can be used in baking, as a snack and in cereals or other foods. The fine desiccated coconut sells at R55, 99 per 350g and the shreds at R49, 99 per 350g. The nutritional analyses of the Somama coconut range shows that the desiccated coconut fines and shreds contain 65% coconut oil and the flour containing 13% of coconut oil. Somama coconut products are a great source of protein (containing the full range of amino acids), fibre, minerals and vitamins (incl. B6, selenium, iron, magnesium, copper and more).
Top 2 Images: Source