As many of you may know I use Pinterest to find inspiration and ideas for decor and styling in my own home. One of the projects I have been busy with is finding Workspace Inspiration. My workspace is where I write, edit my photographs and essentially spend most of my day! Your workspace may only consist of a desk and a chair, but no matter how small it is, I think that it is vital, to ensure that it is inspirational!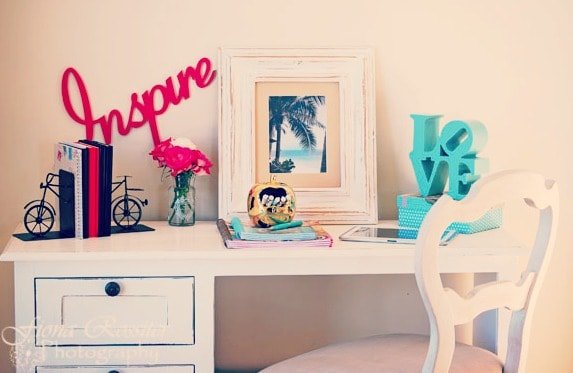 Workspace Inspiration
Surrounding yourself with beautiful things can genuinely help the creative process. Whether it is merely by adding a vase of pretty roses or inspiring words, making your space more attractive and user-friendly, can be of massive benefit to your creative mental state.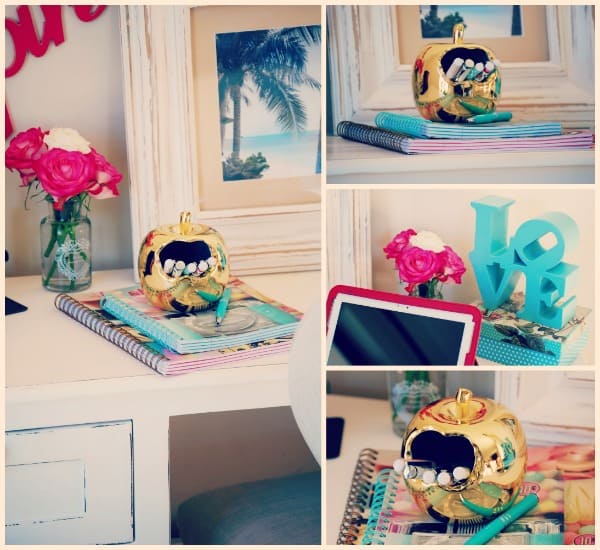 I had a bit of fun recently styling my workspace with a few decor goodies I sourced from various places. Adding a bit of creative flair to your workspace can be as simple as introducing an inspirational word or two to your desk or bookshelf. Bright colours are also useful for mental stimulation, so pick your favourite colours and shop for accessories in those shades. Look for accessories that are visually attractive but also serve a purpose, such as a fun pen holder or paper-weight, to help keep your desk neat and tidy.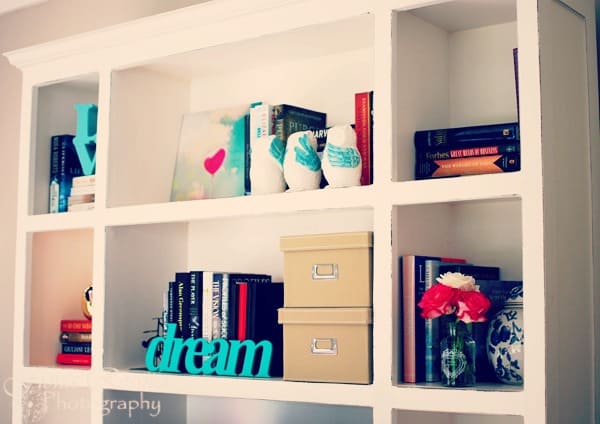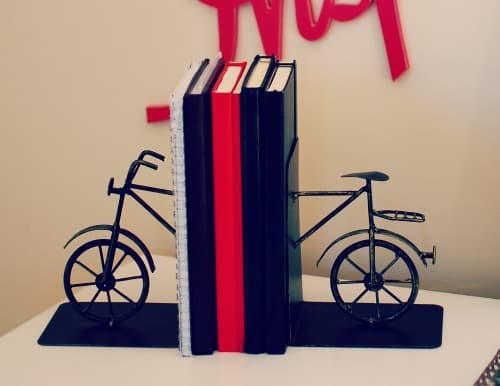 Bookends are also a great way to add a bit of interest to a bookshelf; I found this vintage style, Bike Bookend set at Typo. You can also scout vintage shops or markets, for unusual items to use as bookends or to find unique knick-knacks, to display on your bookshelf.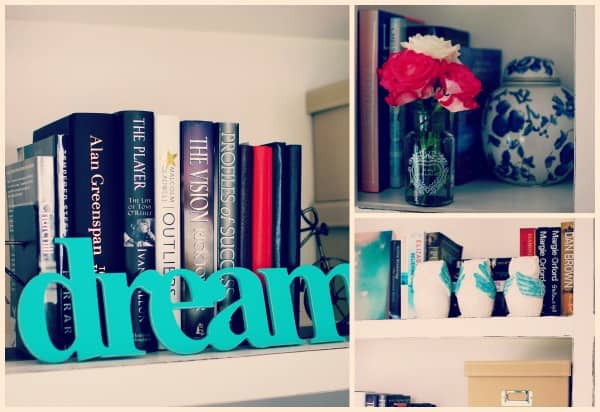 As with all home decor, it is vital to have fun and let your personality shine through in the end product! 🙂
Stockists: "Inspire" & "dream" words from Bokke en Blomme, LOVE Bookend Typo, Bike Bookends Typo, Gold Apple Pen Holder Typo, Heart Canvas Typo, Owl Trio Typo,  Heart Vase Mr Price Home.