One of my favourites pamper products are facial masks and I love having the opportunity to try-out and review different beauty products, especially facial masks 🙂 Alive Products contacted me recently to review a few of their products and I could not resist the offer! I was sent two different facial masks, the ©RED VELVET mask for myself and the ©ACNE COMBAT mask, for my eldest daughter.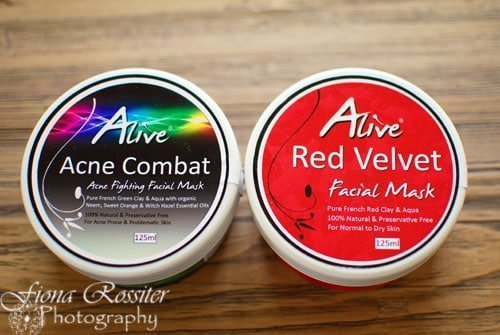 Alive was founded by Colette Murphy with only one thing in mind: to make life better through the supply of simple and affordable health and well-being products that really work! ~ Alive
When asked which mask I would like to review I found it difficult to decide which one to choose! Having sensitive skin, I have to be careful about using anything containing essential oils, which tend to make my skin break out or can cause excessive redness! With this in mind, I opted for the Red Velvet mask, which is recommended for normal to dry skin.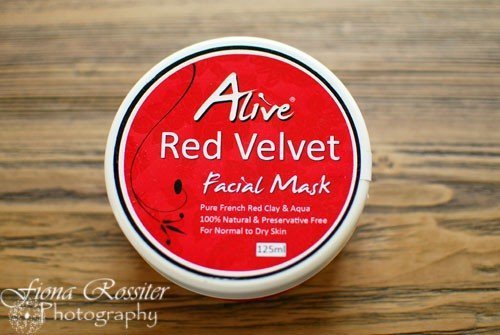 Is a gorgeous facial mask for normal to dry skin. It contains French Red Clay, which has been celebrated for centuries for its natural face-lift qualities.
This age-defying facial clay mask is suitable for all skin types, which makes it perfect if you have slightly sensitive skin. The French Red Clay, which is a natural clay, imported directly from the most celebrated source in France. It has a wealth of iron oxide that tones, softens, lightens and refines the grain of your skin, revealing a beautifully velvety illumination.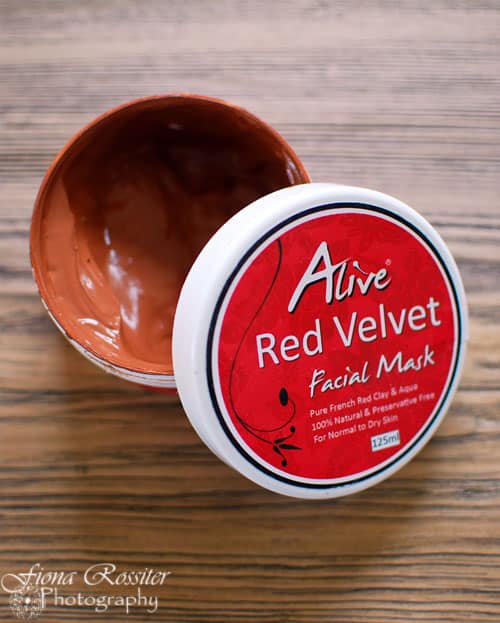 For me, the best time to use a facial mask is while soaking in a hot bath! All you need to do is apply a thin layer using a brush or clean fingertips, to cleansed skin. Relax in your bubble bath for approximately 15-20 minutes or until the mask begins to dry. Remove with warm water and then continue your skincare regime as per normal.
My skin was quite tight after removing the mask and as I said to my hubby it really did feel like I had, had a non-surgical face-lift, which is amazing. I did not experience any redness or discomfort after using the mask and once I had applied my serum and night cream my skin felt wonderfully smooth and supple!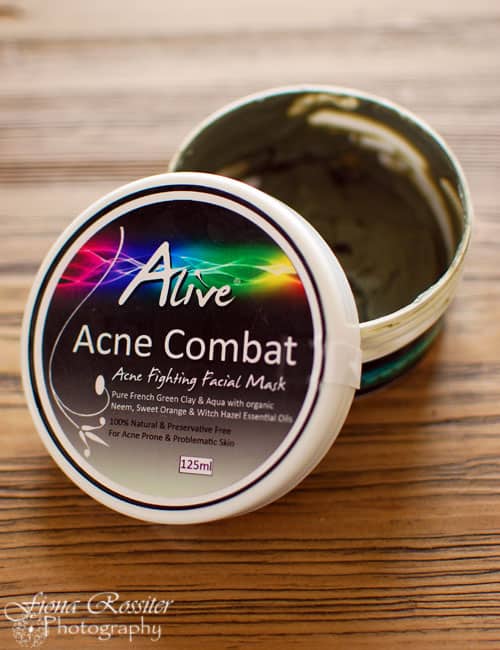 ©ACNE COMBAT
The Acne Combat mask is advised for acne prone and problematic skin, which is why I chose it for my daughter, whose skin has a tendency to breakout. The Acne Combat mask is a blend of powerful absorptive French Green Clay and effective anti-septic & healing essential oils.
This facial mask is ideal for oily, problematic & acne prone skins types. The French Green Clay used in this mask is a natural clay, imported directly from France. French Green Clay has an absorptive power that draws out excess oils, impurities and toxins. It has strong antiseptic and anti-bacterial properties and contains a wealth of essential trace elements and minerals to re-balance and restore normal cellular activity.
As well as French Green Clay the Acne Combat mask contains Aqua, Neem & Witch Hazel essential oils.
Neem Oil clears up pimples and removes bacteria from the surface of the skin, which can cause further break-outs. It also reduces redness and inflammation, draws out impurities and tightens pores, as well as treating and preventing scarring from acne.
The Witch hazel Oil is a natural anti-inflammatory, therefore, reducing redness and while it tones, cleanses and conditions the skin. The combination of these products, blend perfectly to help combat Acne.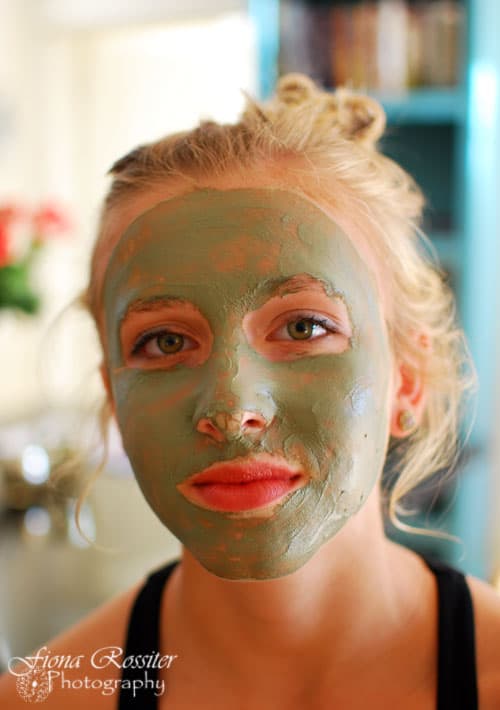 My eldest daughter has been using the Acne Combat mask once to twice weekly, depending on how bad her break-outs have been. The results have been quite amazing! Not only has the mask eliminated her breakouts but her skin has a wonderfully smooth texture and a healthy glow.
She applies a thin layer to cleansed skin and leaves on for approximately 15-20 minutes or until it begins to dry. To remove, rinse with warm water and then tone and moisturise as normal. You can use daily on trouble spots, or weekly as part of a complete facial treatment.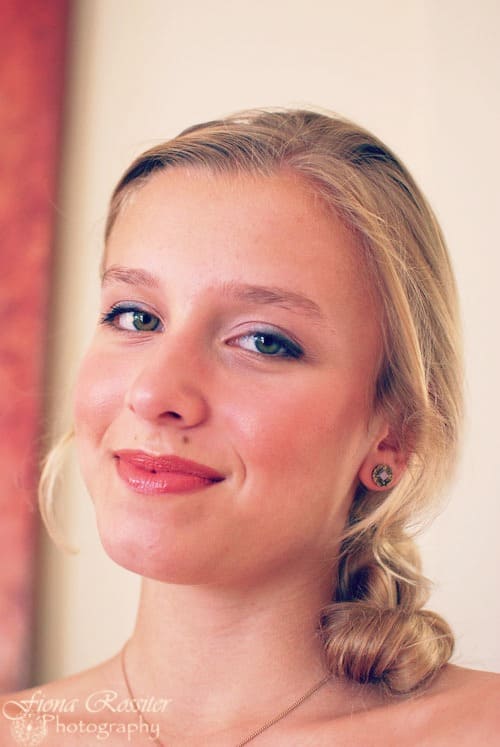 You may experience slight redness, of the skin, after removing the mask but this is not lasting. It is an indication of the effective power of the mask stimulating blood flow beneath the surface of the skin, to help eliminate impurities, excess oils and toxins.
French Green Clay is one of nature's strongest antiseptics, it has a strong anti-inflammatory property, it is haemostatic (stops the flow of blood), it speeds up the process of cellular knitting (draws tissue together), it re-mineralises the system, deep cleanses and draws impurities and toxins out of our systems due to its highly absorptive and adsorptive property… and it can do so much more. It is, in fact, one of nature's most versatile remedies.
Useful tips for Acne prone or problematic skin: As with any other product that works to combat the terrible affliction of Acne and problematic oily skin, they will only be truly effective if one drinks plenty of filtered water, follows a moderate exercise regime and reduces their intake of refined sugar as drastically as possible. Eliminating refined sugars and refined carbohydrates from one's diet all together will not only help the body rid itself of a problem like Acne but improve their overall health and well-being.
Disclaimer: I was sent the Alive Products for review purposes but all of the opinions expressed here are my own.