As well as being in the process of redoing our dining area, I have a few additional decor projects in the pipeline! One of which is redecorating our bathrooms, starting with our guest loo. Most of the rooms in our house have very neutral decor, which is great for resale and how we bought the house but I have decided that change is needed! I have enjoyed scouring interior mags and websites for Bathroom Decor Inspiration.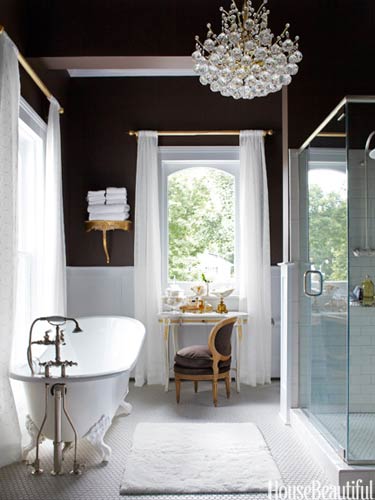 Bathroom Decor Inspiration
There is nothing wrong with neutral colours, but I feel the bathrooms lack character.  Much like our mini kitchen reno I will keep the essential items, in the bathrooms neutral but add colour and texture on the walls and by use of mirrors and accessories.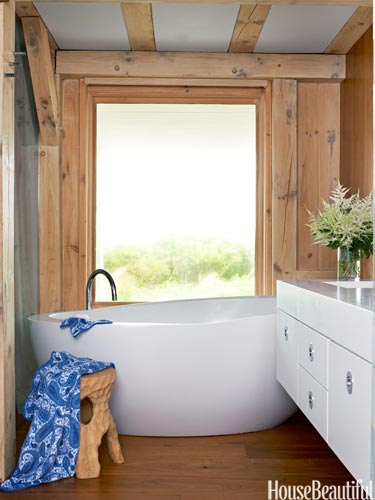 While looking for bathroom decor inspiration, I came across a few images of bathroom decor which I loved, the styles are entirely different, but it can be fun to mix and match different design styles, to create your unique space. From the more rustic feel of the bathrooms shown above to more contemporary finishes below.
I love old school glamour, with touches of Parisian influence but in the same breath, I love the sleek classic lines created by a more modern space! As well as a large bathtub I would like to have a chandelier in my master bath. I can see that decision-making, on this project, is going to be tough!
What type of decor style do you prefer in a bathroom? Are there any of the images above that you would love to see in your own home?