MAC Cosmetics SA recently launched their online store in South Africa, which is a great development for MAC lovers like me! At an event I attended recently we were introduced to MAC's online offering and given the heads up on how to navigate their online site. Instead on products we were sent home from the event with a digital gift voucher to do our own shopping, on the MAC Cosmetics SA Online Store. Exciting!!!

After much deliberation I made my list of MAC goodies I wanted to buy and started shopping. Needless to say I spent more than the allotted amount on the voucher but did show a certain amount of self-control 😉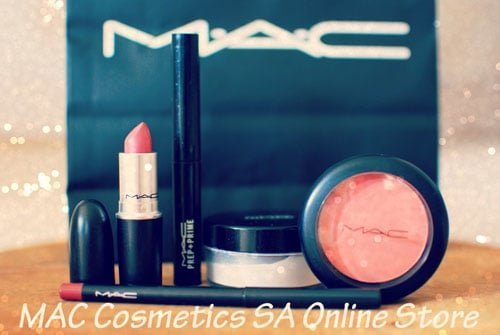 MAC Prep+Prime Lip Primer | MAC Prep+Prime Translucent Finishing Powder | MAC Cremestic Liner ~ Beurre | MAC Satin Lipstick ~ Brave | MAC Sheetone Blush ~ Peaches
Once my goodies were ordered and the payment done, all I could do was sit back and wait for my products to arrive. Lets say patience is not a virtue I possess but MAC did not disappoint on the delivery time and all the products arrived correctly as ordered! The MAC team promise a 3-8 day turn delivery time, dependent on where you live.
I thought I would share a video of my online experience and the MAC products I bought.
[youtube]http://www.youtube.com/watch?v=2PDkNRwlTMY&feature=share&list=UUW-Ptg2fpKFHowi0_J6Po_w[/youtube]
What are your favourite MAC products? Please share below as I am always keen to find out what other beauty fundis are trying! If you are MAC obsessed like me then pop on over to the MAC SA Online store and check it out!
Please pop over and subscribe to the Inspired Living YouTube Channel.