I recently reviewed the Nescafé Dolce Gusto, Nescafé's answer to the capsule coffee system. Those who know me well know that good coffee is very important to me and I love finding quaint coffee shops, when we are out and about!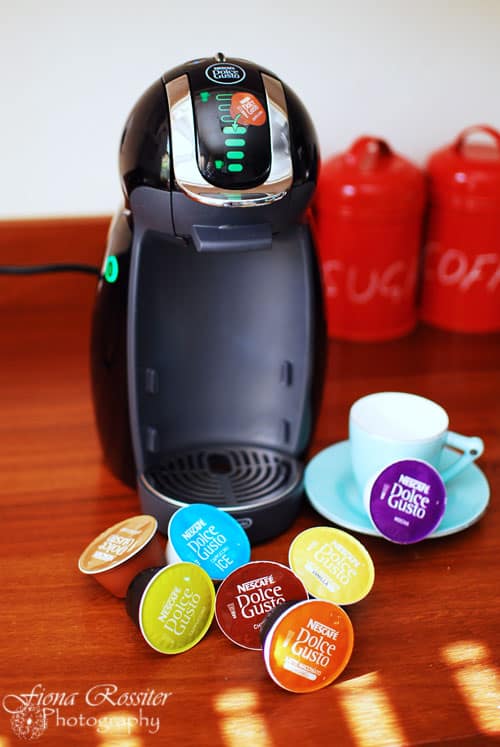 As much as I enjoy coffee shops, I also like to enjoy good coffee at home. We have tried various pod machines and for the moment I am back to my French Press. I was keen to try the Dolce Gusto and see how it compared, to other capsule machines on the market.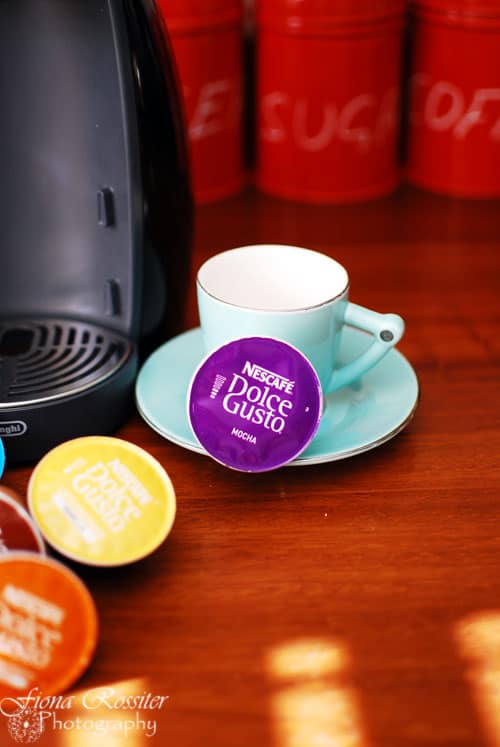 The Dolce Gusto, is said to provide coffee-shop quality beverages at the push of a button. Sealed for maximum freshness, the handy little capsules are packed with coffee, as well as frothy milk and tasty hot chocolate. The Dolce Gusto's capsules come in 11 different flavours.
Unfortunately when the Dolce Gusto machine was delivered, Espresso capsules were not included with the machine, which is my favourite way to drink coffee. The Dolce Gusto was a big hit with my girls who loved the Vanilla Latte Macchiato and Caramel Latte Macchiato, as well as the Chococino and Mocha flavours.
The machine comes in two models, the Dolce Gusto Genio and Circolo. The Genio is small and powerful, and with its stylish design and professional 15 bar pressure, is easy to use, producing a delicious cup of coffee in seconds.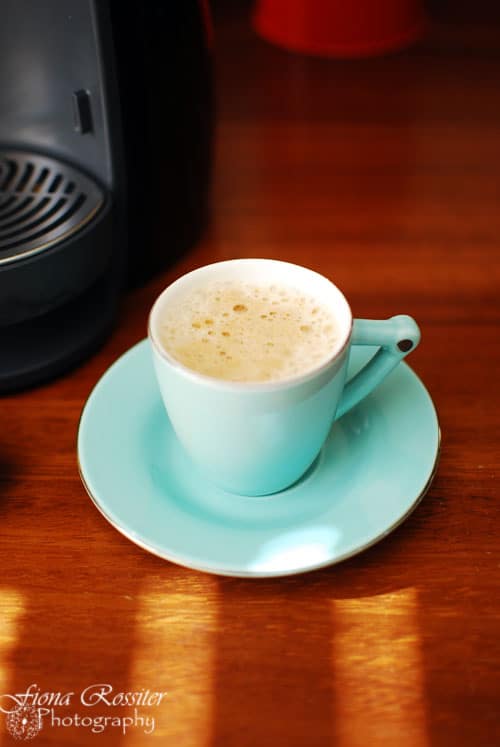 The Circolo, on the other hand, automatically starts and stops brewing. The award-winning design includes a built-in LED screen and comes with a new "Play & Select" feature to help create coffee shop quality drinks that are tailor-made to suit consumer preferences.
I found the Nescafé Dolce Gusto Genio is easy to use, even my kids could operate it! It looks good on the counter top, is small and compact, which means it does not take up much space. I think it would be the perfect machine for you if you enjoyed a variety of coffee beverages.
The recommended retail price for the Dolce Gusto Genio is R1999 and the Dolce Gusto Circolo is R2499. They are available from selected retailers; Spar, Pick n Pay, @Home, Hirsch's, Makro, Game, Checkers, Boardmans and Takealot.com.
For more information you can visit the Nescafé Dolce Gusto SA Facebook Page.
Images: ©FAR Photography