Near the end of last year Lauren over at Lipglossed Ninja, announced that she was planning a blogger event in Cape Town – the first ever Cape Town Blogger Meet!!! Yay!!! Needless to say I was super excited, which may seem strange to those, who are far happier hiding behind their computer screens 🙂 but I had been dying to meet some of my fellow bloggers for some time now and this opportunity was perfect.
I immediately contacted Lauren and asked if she could add me to the guest list, what I was not banking on was that she would ask me to speak at the event!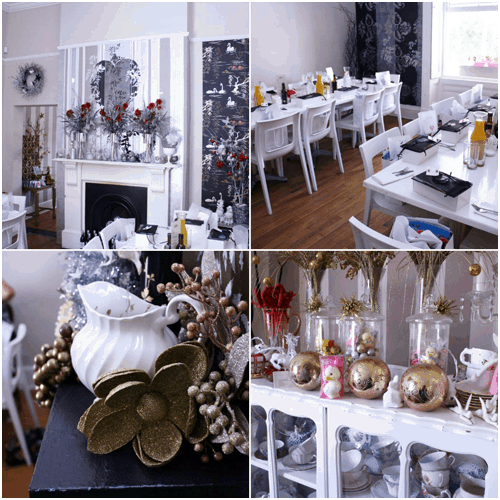 Well this Saturday past was the big day and I must firstly say a big thank you to Lauren for organising a great event! The venue Shelley's Gourmet Cafe, was a first for me, it was lovely, a treasure trove of pretty decor and all things girly, I will definitely be heading back soon.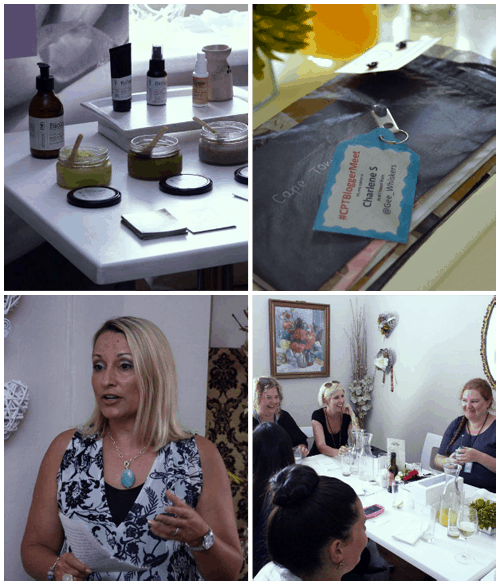 After everyone had arrived and settled in with a beverage of their choice, Lauren welcomed all the gorgeous gals and introduced me to the very enthusiastic group of bloggers. Unfortunately the tables were arranged in two separate rooms, making it a bit tricky for me to get my message across to everyone successfully, hence my decision to do post and share what I spoke about on Saturday. As well as a few things I forgot to mention in all the excitement.
"When Lauren initially asked me to speak today I have to admit I was a tad nervous – not because I have an issue with public speaking, lets face it I love to talk! As my hubby pointed out recently woman use up to 20 000 words per day – I think I pretty much use my quota everyday 😉 My issue was more with finding the right things to say, something that would be relevant and encouraging to all of you here today.
When brainstorming and thinking about what to say, I thought about my own blogging journey and the things that have stood out for me.
Most importantly – I cannot stress this enough! Do something you are passionate about! Why waste time doing things you do not enjoy, life is too short. Find the thing or things you love, things that keep you awake at night and pursue those things. I also find it vital to reassess what I am doing every few months because you can so easily get drawn into doing something, you should not be doing.
As a blogger, it is helpful, if you can find your niche early in your blogging journey, this will help give your blog more direction. If like me you simply love too many different topics, it can be tricky but as long as you structure everything properly and do not confuse readers, it should work just fine. I guess that is where the banner Lifestyle Blog comes from 🙂
Find your own unique voice and sense of style in your writing. In other words be unique otherwise you will simply become a number. There are so many blogs out there and if you want to stand out in the crowd, you need to be you! Readers will respond better if they have a sense of the person behind the blog.
Good content is the backbone of a good blog and the only way your blog will grow, which comes back to being original. Use your own images as much as possible. While it is ok to post the odd press release, readers want to hear your views and opinions – not someone elses. Especially when it comes to writing reviews – it is impossible to only write positive reviews, so be honest. Make sure you actually use the products before you write about them, paid reviews are a great way to make money but the question I ask is – can you remain objective is someone if paying you?
Social media can be a powerful tool to help your blog grow but use it wisely! Do not use social media as a means of emotional venting, we are all guilty of this at some point in our lives but if you are trying to grow your brand, make sure social media becomes a positive extension of your blog. Do not allow social media likes or follows, to become the sole purpose of why you are blogging.
Most of all do not be afraid of change – if something is not working for you then change it. As some of you may know I decided to change my blog name and URL last year May. I essentially had to start over because I eventually lost most of my website traffic, due to a few technical hiccups. Many people thought I was crazy to take this step but something I have learnt is I need to remain true to who I am and follow my heart.
My main aim with blogging has always been to be an inspiration to others! I am by no means perfect and have lost my way occasionally but I feel that if I give the smallest amount back and help inspire and encourage woman, then I have done what I set out to do.
Last but certainly not least remember to follow your dreams – DREAM BIG! I will leave you with the words of one of my favourite quotes:
"If your dreams do not scare you, they are not big enough!" ~ Ellen Johnson Sirleaf
Once again a big thank you to Lauren, for a fabulous event, with yummy food, fab people , stunning prizes and to top it off a goodie bag jammed full of awesomeness! I think I can speak on behalf of those who attended and say it was a wonderful success and I am looking forward to the next one 🙂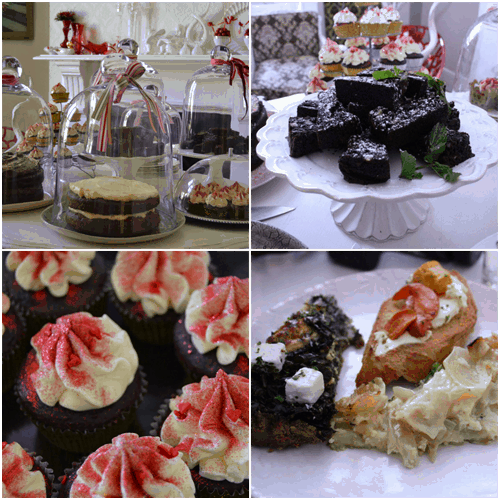 To see more photographs from the event you can pop over to Lauren's blog Lipglossed Ninja.
Photo Source: Collage 1,2 & 3 ~ Lipglossed Ninja, Amina Ebrahim, Beach Scape ~ ©FAR Photography