Following on from My Favourite Fragrances for 2013, I thought I would share My Favourite Facial Primers for 2013.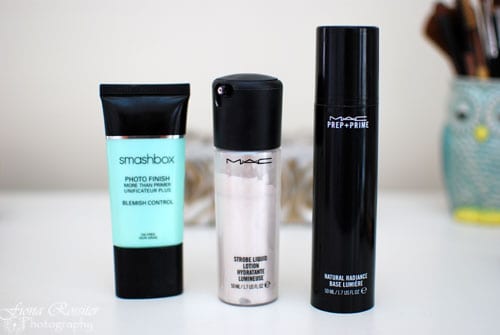 I only started using a facial primer at the beginning of last year and when I asked around for advice on which ones to try, most everyone I asked, recommended MAC primers! I have been using MAC since then but recently discovered the Smashbox Photo Finish Primers, at a beauty event I attended.
MAC Stobe Liquid Lotion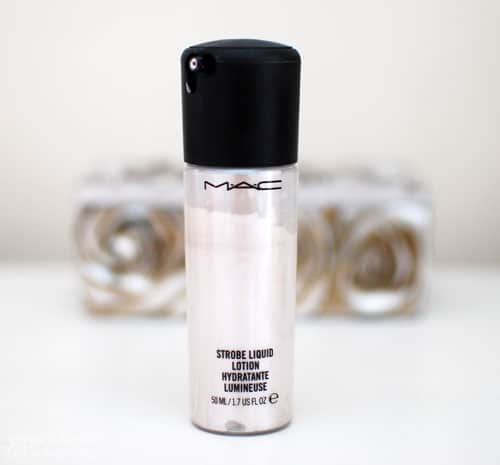 The MAC Stobe Liquid Lotion was the first primer I bought, which is technically more of a light diffuser, as it contains iridescent pigments. These pigments produce a soft, radiant light on the skin, reducing the appearance of skin imperfections by providing a natural-looking glow.
I have enjoyed using it and love the silky finish it gives my skin! I did however find that it made my pigmentation more exaggerated! I actually stopped using it for a while but recently discovered that if I use it over my MAC Prep+Prime Natural Radiance Primer, it works really well and gives my skin a lovely luminous glow, without making my pigmentation appear darker. Retail price R335.
MAC Prep+Prime Natural Radiance
The MAC Prep+Prime Natural Radiance primer is definitely my favourite-favourite! I have found that no matter how much product I have on my skin, this primer stops my skin from breaking out. It forms an invisible barrier between my skin and any product I apply afterwards, protecting it from any harsh chemicals. The formula is a silky gel emulsion, rich in natural ingredients, which hydrate and prime the skin, to improve foundation or powder application. It also controls oil buildup on the skin and promotes a smooth texture. It contains Vitamins E and C to protect the skin and caffeine to calm the skin.
As I mentioned above I have been applying the MAC Prep+Prime and following that with the MAC Strobe Liquid Lotion, before I apply my foundation. I usually use this combination if I am going out and want my makeup to last that bit longer. For everyday makeup application I usually use either the MAC Prep+Prime or the Smashbox Photo Finish Blemish Control. Retail price R380.
Smashbox Photo Finish More Than Primer Blemish Control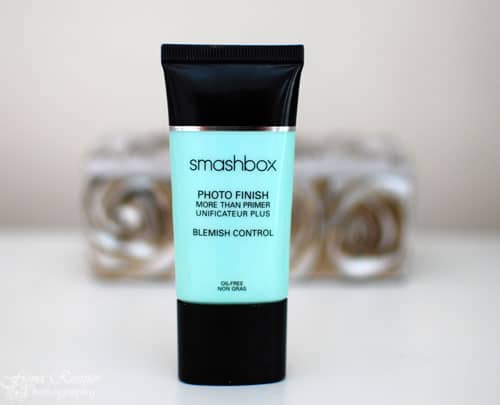 The Smashbox Photo Finish Blemish Control is a more recent addition to my beauty regime, I was introduced to it at a Smashbox beauty event I attended last year. Smashbox has quite an extensive range of facial primers, with the recent introduction of the Blemish Control and Dark Spot Correcting Primers.
The Blemish Control Primer which I received to try out, treats breakouts, provides oil-free hydration and keeps skin clearer over time. It contains 2% salicylic acid which helps treat breakouts. I was advised to use this primer before I apply my face cream, whereas the other primers I apply after my face cream and sunscreen. I have enjoyed using this primer but after I recently changed my facial sunscreen and have found that using the two products together causes a strange reaction when I apply my foundation. I have taken to only using this primer at night, when I do not use a sunscreen and if I am going out and need to apply makeup. Smashbox Photo Finish Primers range from R350 – R380.
I would really like to try the Smashbox Dark Spot Correcting Primer and see if it makes any difference to the appearance of my pigmentation. I have added this to my list of new products I would like to try. I am also trying out a primer from Dermologica at the moment.
Do you use a facial primer? If so which one works for you? Please leave a comment below the post letting me know.